Click here to get this post in PDF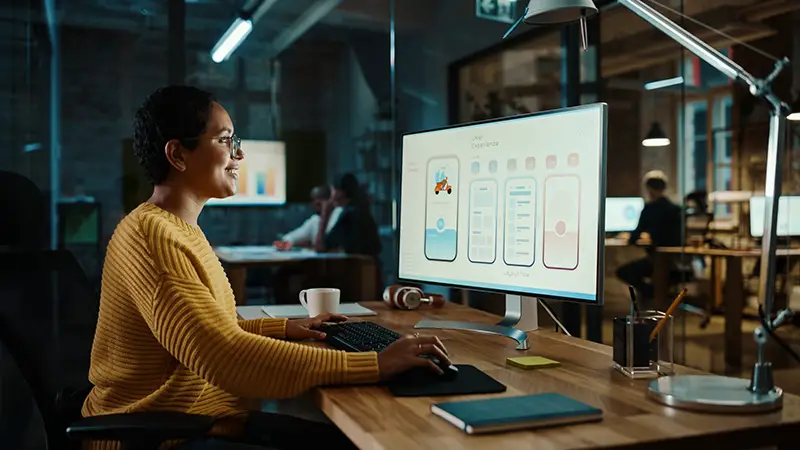 When creating Black Friday campaigns, most retailers focus on generating additional sales. This is quite a short-sighted approach to ensure a rapid and large increase in revenue. By doing so, however, you are losing sight of the value that could provide you with much greater benefits in the long run. The right sales funnel will help you achieve this goal.
Black Friday: what is worth focusing on?
The effects you can achieve on Black Friday in terms of sales alone are subject to significant limitations. Note that:
· You have a limited marketing budget
· You compete with your competitors for the same target audience
· Online advertising is getting more expensive every year
· In some market segments, you may already be a leader
· Maybe you sell products that consumers buy only once a year or once every few years
The above-mentioned factors make achieving spectacular sales on Black Friday difficult and sometimes even impossible. Still, do not be discouraged from creating campaigns for this occasion. Total resignation would mean huge losses. Despite the negative image attributed to Black Friday recently, it is still a very important shopping event that can bring measurable benefits to you and your customers. The key to success is simply focusing on the right stage of the sales funnel.
To realize the full potential of Black Friday, follow a BoFu strategy that focuses on the Bottom of the Funnel. However, it is not about the conversion stage itself because achieving a particularly high ROI (Return on Investment) in this case is difficult. Both serious price reductions and high marketing costs influence this situation. It is more about retention, which is the moment when customers decide to stay with your brand for longer. Their acquisition will translate into regular transactions in the future, and only this will push Black Friday's ROI to a really attractive level.
How to create a coming-soon funnel for Black Friday
Consumers expect Black Friday specials from all brands, and yours is no exception. The smarter you approach your customers, the better your chance of gaining their attention. So, you should create a Coming Soon Funnel, which is a bit different from the standard e-commerce funnel and works best during launch campaigns or big sales (such as Black Friday).
Coming-Soon Funnel is primarily about creating a landing page within the store's domain. Its content should announce something big is coming and encourage visitors to sign up for notifications so they do not miss out on a promotion. Keep the details of the campaign secret, but inform your audience about the benefits for those who register first.
The Coming-Soon Funnel strategy aims to convert two types of audiences:
· Existing customers from your database, who you reach, for example, via a newsletter
· Warm leads, i.e., people following your social media or recipients of retargeting campaigns
A landing page will help you create an atmosphere of anticipation and engage your audience. When you launch a promotion, they should receive appropriate notifications (push, email or SMS). Pay attention to the right timing, depending on your industry and business model. For example, if you sell luxury goods and decide to discount only a few products, users must be notified immediately when the action is launched. However, if you are going to run multiple discounts throughout Black Week, you will need several notifications, along with a final call to action (just before the promotion ends).
How to make Black Friday a success
By following the strategy we propose, you use Black Friday not only to temporarily increase sales but, above all, to acquire very valuable leads. They will be useful in the future, increasing the effectiveness of various marketing activities and generating additional revenue. So, create a Coming Soon Funnel and treat Black Friday not only as an opportunity to achieve immediate profits but also as a chance to develop long-term effects. To learn more about optimizing your ROI, check out the in-depth article on the NoA Ignite website: Black Friday ROI hacks: The Funnel Vision
You may also like: How to Optimize Your Sale Funnel to 2X Your Conversions?
Image source: stock.adobe.com