Click here to get this post in PDF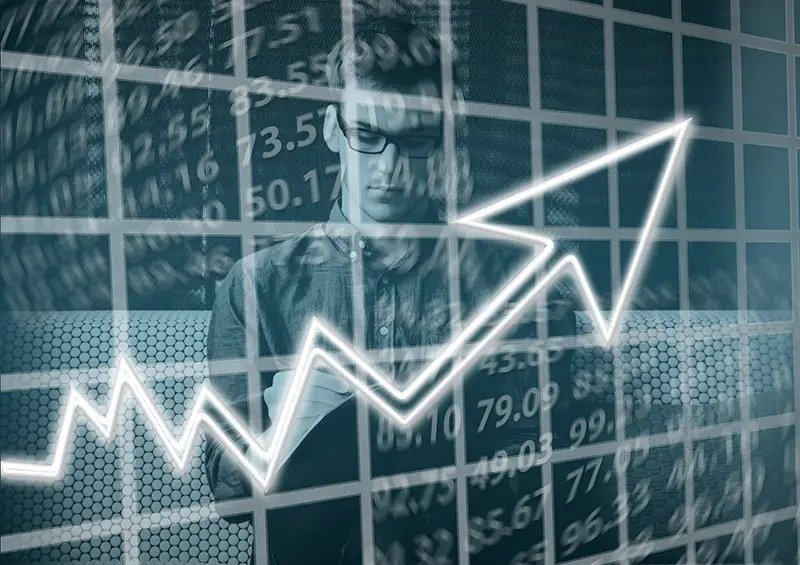 Ah! That feeling when you check your company's balance sheet and see that your profits are increasing. Nothing can beat that, right? Wrong. What if we told you that you could invest the money to make more money? Sounds impressive. It definitely does.
But where can I invest? Stocks? Mutual funds? Or someplace else? You may ask. Yes, the choices can get you thinking and worrying. But, don't worry. We've got you covered. 
We have provided an in-depth look at the various places you can invest your business profits. So, without any delay, here are the six places where you can invest your business profits to get an optimum ROI.
1. Business Improvement
Many successful companies spend their profits primarily on themselves. They reinvest to update their infrastructure or equipment that can help improve their business operations. And if you want to grow, your company should be no exception.
Upgrading the infrastructure helps improve and streamline your services and operations. This, in turn, helps meet customer demands, improve productivity, and reduce losses. Thus, you can scale your business efficiently, leading to increased profits in the long run.
For instance, if you own a manufacturing unit, invest your profits into buying more machinery. This can help increase your output, increase your working capacity, and eventually lead to more profits in the future.
2. Stocks
Investing business profits in stocks can help increase your cash flow significantly. If invested correctly, stocks can give you life-changing returns on your capital. Even practically, the S&P 500 has provided an annualized return of over ten percent. This is any day better than keeping your money in a standard savings bank account.
But it should be noted that stock market investment comes with a high level of risk. You can even end up losing your money if you make a haphazard investment. 
Thus, it is recommended that you use a well-known, reputed, and reliable stock market investment tools such as Wall St. Rank. stock picks from wallstrank is formulated to give you optimum returns on investment. 
The stocks have been carefully chosen through a thorough analysis of various parameters such as the company's earnings report, revenue report, and reliable future one-year price forecast, among others.
3. Marketing
Marketing is an important aspect that can lead to business growth. Traditional and digital marketing methods can help increase your exposure, bring in new clients, and increase your business opportunities.
Thus, if you want an optimum return on investments, embark on a marketing campaign. Invest in digital marketing strategies like search engine optimization (SEO), social media marketing (SMM), email marketing, etc. Track various metrics to see how your digital marketing methods and campaigns perform. 
Similarly, for traditional marketing, create and distribute attractive flyers, handouts, and brochures, invest in billboard ads, start cold-calling potential customers, send personalized postcards through direct mail, etc.
4. Employees
The hiring of talented employees is an excellent way to handle more volume of work. Moreover, building a bigger and better team can help increase productivity, streamline business operations, and build a strong company culture. All these factors will contribute to business growth in multiple ways.
But, keep in mind that hiring new employees is a costly venture. It can cost you six to nine months of the lost employee's salary.
If you don't want to hire new employees, you can also reinvest your profits to train your current employees to enhance their skill set. This, too, can lead to streamlining of operations, increased productivity, improvement of customer experience and lead business growth.
5. Paying off Debt Early
Paying off debt early is a good idea under proper circumstances. It is beneficial for small businesses or businesses who want to minimize the interest to be paid on loan.
But, before you pay the loan, consider the other investment options you have. Check whether they prove to be a better choice than paying off debt. 
For instance, you might be able to save just a few percent by paying off a ten thousand dollar loan. But is that thousand dollars saved actually worth the lump sum amount you have to pay. 
6. Technology
Investing in technology might not give you monetary returns directly. But, it can provide massive tangible and intangible benefits for your company. Technologies like artificial intelligence, machine learning, and big data can help get valuable insights and streamline various business operations.
For instance, big data analytics can be used to understand customer behavior. This, in turn, will help with the correct marketing methods, product price determination, forecasting, and resource allocation. 
With the right strategy in place, you can make better-informed decisions that can significantly enhance your business growth and provide an optimum return on investment.
Things to Consider Before Making an Investment
As you can see, you have various options to invest the business profits that can give you an optimum ROI. 
But, before investing, you should have a clear vision and goal regarding how much you want to invest, where you want to invest and the expected returns. It would be best if you considered certain things before you take the final call for investment. Some things you need answered before investing are:
How will this investment help my business in the short and long term?
What can I do if the returns aren't what I expected?
Which areas will the investment help the most?
What are the risks involved with the investment?
How will it affect my current situation?
Once you have a clear answer for these questions and find an investment option that seems the best choice, go ahead and invest your money there.
Conclusion
Seeing profits is exciting for businesses. But, what to do with it can become a stressful question. We hope that the investment options suggested in this blog will get you guaranteed and substantial returns. 
Remember, you don't have to have massive investments to get returns. Even something as low as five hundred dollars can get you optimum return on investment and make a huge difference.
So, how, when and where do you plan to invest your business profits? Do let us know.
You may also like: 5 Business Growth Strategies to Boost Your Profit Margins This Year
Image source: Pixabay.com