Click here to get this post in PDF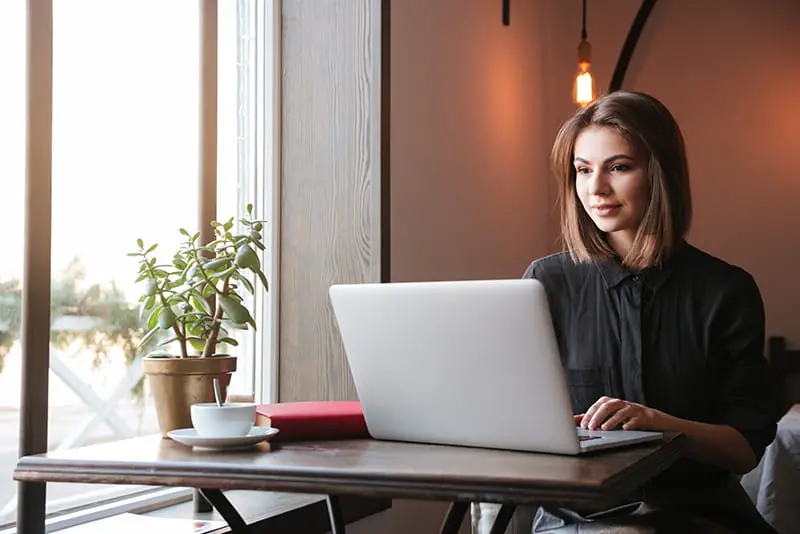 Landing pages have a variety of purposes, so no two of them are exactly alike. One page could be inviting users to sign up for a newsletter. Another is inviting attendees to register for a conference in Toronto, and yet another is selling safer helmets to cyclists.
While the pages themselves may not be alike at all, they all have some common elements. These elements need to be on any high-converting landing page.
Killer Headline
You have a matter of seconds to grab the reader's attention. Studies show that if your site takes more than four seconds to load, the viewer will leave and go elsewhere. Even when they stay, you only have a couple of seconds to grab them with your headline.
First, the headline should match the anchor text that led them to the page or at least be closely related. Otherwise, they might be confused and leave the site, thinking perhaps they made a mistake. The headline should also:
Grab the reader's attention: if it mirrors anchor text that got their attention enough to click through, you should have that covered.
Inform the User what your Product or Service is all About: If you have an image that goes with this, you are even better.
It should be short: No longer than ten words, preferably closer to ten.
If you don't keep the reader with you at this point, your landing page is essentially useless. This is not where things end, though.
Persuasive Sub-Headline
The headline makes the user look—it made them click in the first place. The sub-headline should make them stay.
Usually, this is directly below the main headline, although some companies have had luck with flipping these positions. It should have some element of persuasiveness. After all, it is designed to make the user want to stay and read on.
An example of a reversed headline by HelpDesk. Together, these form a single sentence, but the headline is "A Delightful Customer Experience" and the preceding phrase is the sub-headline.
Lastly, the sub-headline should have a little more detail than the headline. It can explain a little bit more about the product or service. The best of these are very brief; still under 20 words, but they offer just enough more to intrigue the reader.
The Hero Picture (or Video)
Almost without exception, a landing page needs to have something we call the hero picture or video. This is your product or service in action or one of the features of your product showcased in a unique way.
Don't skimp when it comes to this element. You can get professionally created video by companies like Square Ship, or you can hire a professional photographer. With today's technology, especially in smartphones and their cameras, you can learn to take great photos yourself. There are also lighting kits and other devices available from Amazon and elsewhere that will help you take better product photos.
If you can't wow someone with your photos or video, someone that is not your mom or the person in accounting bucking for a promotion, don't use them. Hire a professional or an agency to create them for you. Horrible or irrelevant photos will send a prospect of running faster than anything else.
Value Proposition
What makes your product or service attractive to customers? Even better, what makes it more attractive than that of your competition?
Simply defined, a value proposition is an innovation, feature, or service designed to make a product or service attractive to a customer." Essentially this is the explanation of the benefits of your product to a customer.
This value proposition can also have a second portion below the first, depending on the size of the landing page. This place can also describe in more detail the features of the product or service you offer, including ingredients, specifications, or other pertinent information.
Pain and Pleasure Points
This two-part element does two very simple things: first, it describes the pain points that might lead the customer to buy your product or use your service. You are simply describing what problem you will solve for them, and how their lives will be better for it. As humans, we try at all costs to avoid pain, so this appeals to our psychology at a base level.
Secondly, you will also want to cover what your product will bring customer pleasure. An arthritis pill is not just about taking away pain, but it is also about the patient being able to play ball with their grandchildren or play the piano again. The first appeal is pain removal, the second is the restoration of pleasure.
Trustworthy Testimonials
Review, awards, and quotes from magazines or real people who use and love your products. All of these are forms of trusted testimonials. These show your reader that it is not just you who loves and trusts your product, but others do as well.
Don't have reviews? Go out and get some. There are a variety of ways to do this, but they all boil down to one essential element: ask. Customers are much more likely to leave a review if something did not meet expectations than if they loved it, and you can balance this by asking customers for reviews.
Enter contests. Get awards. Offer free review samples to magazines and popular bloggers to get testimonials and honest reviews. Then share them, not only on landing pages but elsewhere.
Clear, Concise Call to Action
Last, but certainly not least, is a call to action. This should be a concise and clear statement of what, exactly you want the reader to do.
This is the uniqueness of landing pages. What is the purpose? From making a purchase to registering for a webinar, the reader must know what to do and how.
This needs to be simple: a single step, filling out a form, or clicking a button. It also needs to be fast: slow kills landing pages. They need to get a response that shows their action was successful right away.
Landing pages are not hard to create, but they tend to serve a number of purposes. Still, they each have several elements in common. Be sure all of your landing pages include these things, and you will have high conversion rates and greater response rates.
About the Author

Victoria Howes is an entrepreneur, traveler, and consultant to multiple brands including Travelocity, Hotels.com, and Homeaway.