Click here to get this post in PDF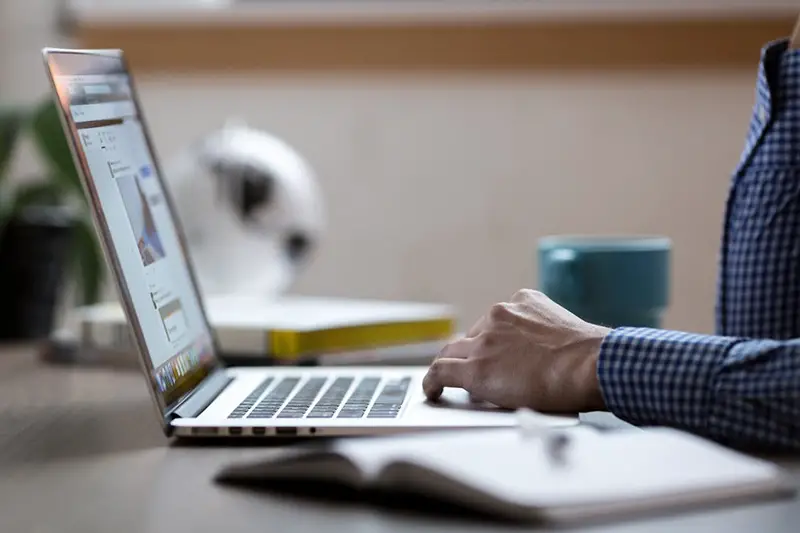 The purpose of any website for a business is to maximize accessibility and complete the maximum number of sales. People are using them as a digital outlet to their company, while others focus on them as a means of expansion for their sales and services. But whatever the motivations might be, websites are showing promising results and drastically affecting the growth of a business. However, there's a particular element of competition that everyone has to overcome.
People can get the same stuff from multiple platforms for similar or better prices, so why should they choose you over them? Well, the response to that lies in how you are making your first impression. Everyone makes an opinion of your work from the webpage they land and the services & products you are offering on them. You might only count them as aesthetics, but there's more that you can do with them if you know how to use them to your advantage.
Learning how to arrange your work and putting a price on things that are worth it is one way to engage the visitors and convince them to purchase items from you. Most companies are using this approach with the help of a welcome gate to offer packages and services from their websites. The urge to gain complete access to the contents of a page and promotional offers push them over the edge. That helps increase conversion rates and make more sales. The examples here can guide you on the same path as them if you think this can help you with your landing page.
Besides that, there are several other things that you can try to ensure that the people visiting your webpage end up as buyers. Here are some lead generation ideas to boost your landing pages and help convert those prospects.
1. DEFINE AUDIENCES & GOALS
It can help to imagine the audience while making a landing page. Not every consumer might be interested in your entire range of services or products. Most of them might not even fit the class that can afford or eligible to buy for what you are offering. And there's also the possibility that you might be pitching something on a page unrelated to your sales. You need to keep all these details in mind.
Also, it can help if you are clear about your objectives with that landing page. Do you wish to build email lists using that? Complete sales? Or make the user spend more time on your page? That can help with coming up with a better idea.
Try to make gates or design landing pages based on age groups, genders, backgrounds, and statistical user preferences. Combine all these aspects with your intrinsic motivations, find the balance, and you have the perfect recipe for a great landing page.
2. BE PRECISE WITH WORDS
There are tons of material on the internet, and not everything is worth giving more than a couple of seconds to read. If your landing page has a welcome gate or promotional offer pop-up, then that's the window it gets to excite your visitors.
Instead of writing lengthy and confusing words, prefer a more straight-forward approach. Write clear heading and titles that enable the reader to understand what they are looking for in an instant. Make sure that you cover all the necessary details smoothly and mention any charges for that offer. That should help boost the results of your landing pages and increase conversion rates.
3. EXERCISE THE SCARCITY TACTIC
We all start paying more attention to things that invoke a sense of urgency within us. The scarcity tactic uses the same principles and drive the mind into feeling that something is about to run out, and the user must grab it when they have the chance.
Making limited-time promotional offers and flash discounts is the way to use this to your advantage. They can help make the users feel that they are losing something if they don't take the proposal. Hence, allowing you to cash in on their idea of a mutual benefit and making your landing page more compelling.
4. ABOVE THE FOLD
Every market or outlet needs to have a display shelf that people use to drag customers to their counters. Putting the most appealing and attractive up there helps make you more sales. The idea with landing pages shouldn't be very different.
Try to keep the more flashy stuff above the point of scrolling for users. Or using the more appropriate jargon, above the digital fold. It can be challenging given the number of devices and how the screen size varies, but fortunately, designers can use a scroll map to set the limit of content that they want visible before the user scrolls.
If you are using this right on your landing pages, you should be able to make maximum sales conversions and boost the output by several folds.
5. CTA BUTTONS
No matter how much stuff you put on a page to attract a user, if your call-to-action button doesn't click to them, then chances are slim that they will give you what you want. Using more specific words, something that defines what they are doing by pressing it, like 'download' or 'pay' should be on top of your lists.
Make sure that they are self-explanatory and prominent enough to notice at a glance. Using different colors, larger font, and anything else that stands than the rest of the message is the way to experiment with them.
Remember, precise CTA buttons are the best way to make your landing pages more effective with sales.
6. CONTACT INFORMATION
Websites don't have physical contact with the seller, but that doesn't mean that you can't assist them with this process. Have your contact information clearly outlined for your users and encourage them to reach out in case there's a query or confusion. Provide several contact methods like email and phone numbers to make sure that they can choose their approach. Most people are busy and won't engage in a conversation over the phone, so make sure that you keep this in mind.
Also, having an online live chat is very helpful in some cases because instant responses mean instant conversions to sales. Businesses see potential in this idea and consider using for their websites to have a more interactive approach towards their customers. That is a lead generation idea that is likely to boost your landing pages' results.
SUMMARY
These were some useful tips and ideas to help boost your landing pages to their optimum potentials and increase conversion rates for your page. There are several other secondary things to look into, like functionality and mobile-friendliness, but it is a great choice to start from these areas. Try to cover them efficiently before moving onto other options to optimize your landing page.
You may also like: 5 Things You Need to Know about Lead Generation