Click here to get this post in PDF
If you are a business owner or digital marketer, you know the pain when visitors leave the website without purchasing anything. And it is more painful after putting a lot of design effort, creating engaging content, putting lead magnets, launching webinars and creating email marketing campaigns. Having a proper sales funnel can lower your chances of feeling such pain.
When you know what your potential customers are thinking about your product and why they are dropping out of the funnel without purchasing, you will better manage your sales funnel. But the question is how to optimize a sales funnel to double the conversions and close more customers?
Understanding your funnel and customer insights can help you find out where your prospects drop out. If you don't understand how visitors move through the funnel, you can't optimize it and turn prospects into customers.
The sales funnel of every business is different. It depends on the buyer persona, niche, and type of products or services you are selling. If you are wondering how to optimize your sales funnel to close more leads and drive more conversions, here are some effective tips that will work.
Let's get started.
·         Understand your audience
·         Data Collection  
·         Attract More Prospects
·         Create a landing page
·         Email Marketing Campaign
·         Use Social Media Smartly  
·         Use Social Proof
·         Use Strong CTAs
·       Social Monitoring
Understand Your Audience
Okay, it is one of the most important steps to optimize your sales funnel. Understanding your audience will help you better market your products or services. If you don't know what your customers want, you won't be able to convert them into paying customers. So, you need to figure out who your target audience is to make your sales funnels more effective for your business.
When users land on your website, figure out how they engage with your website, how much time they spend on a particular landing page, and when they click or scroll. This information will help you create a buyer persona. This strategy will help you make tweaks in your sales funnel and adjust your products or services for your target audience.
Market Explorer is an interesting tool for marketers that help them understand their target market and determine their interests, purchasing behavior, demographics, and other important details. You can also monitor your site activity and create behavior reports by taking snapshots to find out how people interact with your website.  
Gather Data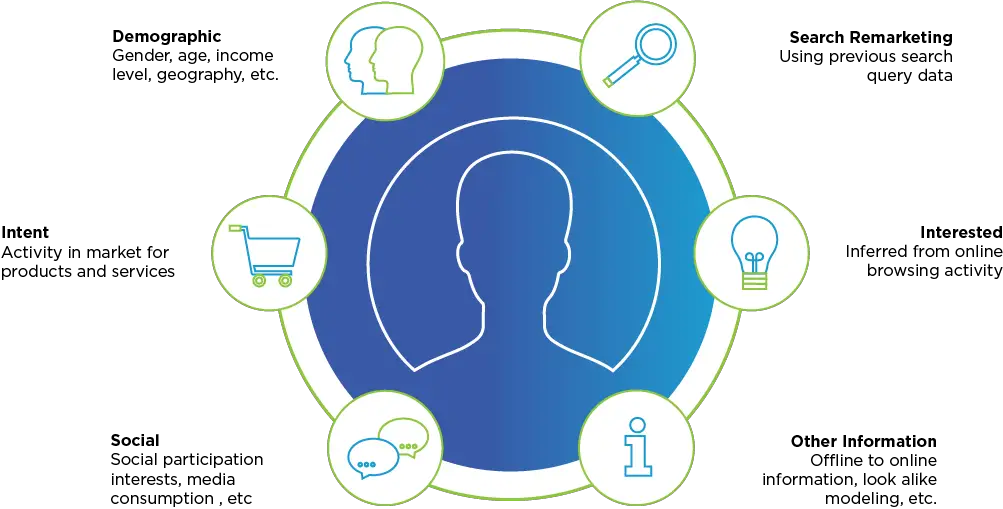 https://lh6.googleusercontent.com/KmQvF-YhsAmOoPpPHmWgAgXCLYj0TI4Gercs-M7bVJmtSQaGKmktXbmO_gqyG_FE76dwwtmCw-c9qAnNmjuJ1VAUAoiQWBWvsfhvPtik6sZudH8TB6OUxu_NMZ81tjGrx-e-Hhn_
Targeting those people who are actually interested in your products can help you maximize your conversions. So, understanding your audience is the key to getting the desired results. First, research your audience by asking some important questions.
·         What are the pain points of your target audience?
·         What are their interests, preferences and demands?
·         What type of product or service do they want?
·         What are their purchase intentions?
Based on customers' insights, you can better optimize each stage of your marketing funnel and create content for your target audience. When you understand your target customers, you can devise your content marketing, social media, and email marketing strategies.
HubSpot, Salesforce, Leadformly are a few best tools for data collection and analysis that will definitely help you improve your sales process.
Attract More Prospects
If you want to make your sales funnel workable, focus your efforts on creating strategies that attract more and more visitors. It will only be possible by creating engaging and interesting content. It is better to make tons of educational and engaging content to reach your target audience organically. A study conducted by Conductor suggests that informative content convinces people to buy from that brand. Consumers were 131% more likely to buy from a brand that educated them.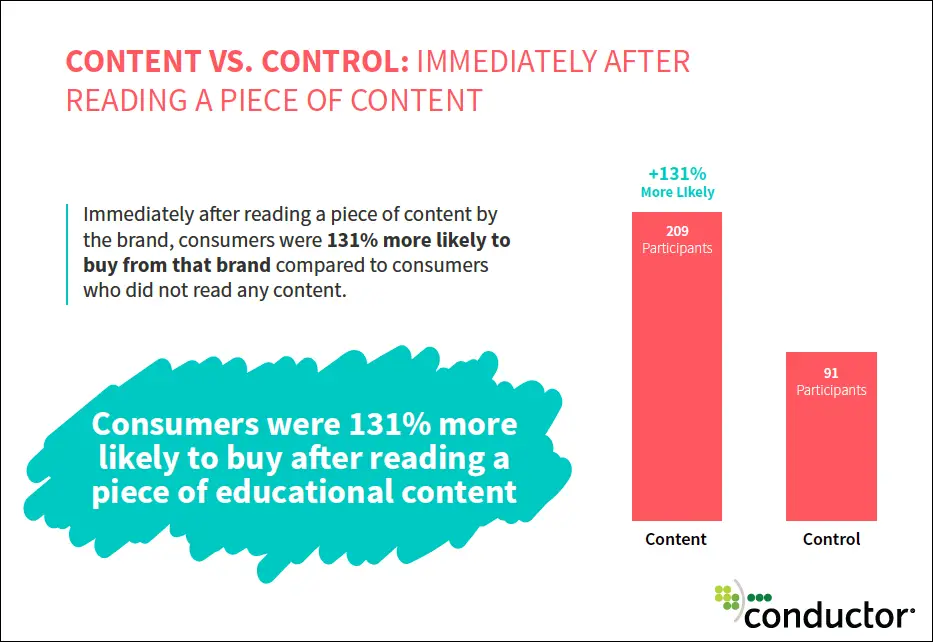 https://www.conductor.com/blog/wp-content/uploads/sites/2/2017/07/educational-content-pic-png.png
Image Courtesy: Conductor.com
You can experiment with infographics, blog posts, videos, SlideShare and other types of content. Creating targeted content will help you attract many people, bringing them to your sales funnel. In addition, allowing your prospects to find the solutions to their problems will position your brand as an industry expert and build trust.  
Create a Landing Page
Building a landing page is one of the most effective strategies to optimize your sales funnel. You can create custom landing pages to offer the best content to your prospects. A landing page can also be used to promote your product or service and showcase your unique selling point. It is the place that tells your prospects what you are offering they need – information, product or service. Make sure the landing page includes engaging content and a persuasive CTA button to capture leads. You can hire a web design agency to create a custom landing page design for your website, whether the goal of your landing page is to download an eBook, purchase a product or service, or read a blog post. A professional web design team can help you design a custom landing page that generates leads and boosts conversions.  Sometimes website migration is also very effective because redirecting to a fast server can likely increase the chance of improving keywords position.
Email Marketing
Building a sales funnel that drives more conversions will become easier with email marketing. It is effective for B2B and B2C businesses to maximize their conversions. Approximately 73% of marketers harness the power of email marketing and use this strategy to boost conversions. You can market your products and educate your prospects through email marketing.
Whether you want to promote your upcoming discount offer, send a new blog post, video or anything interesting, an email marketing campaign is a perfect strategy to convince your leads to take action.
Use Social Media Smartly  
Using social media helps brands to strengthen their online visibility, build trust and eventually increase conversions and sales. By regularly posting interesting posts on social media, you can build a loyal fan base ready to become paying customers. Promote your blog posts on social media profiles to build brand awareness. Videos work well to share how-to content and educational tutorials to help understand prospects how to use your products or services.
You can nurture potential customer relationships by offering a first-time customer discount, free shipping, incentives, holiday promotions or any special offer. This strategy really works and convinces your prospects to convert and make a purchase.
Use Social Proof
Believe it or not, trust plays a crucial role in building a successful sales funnel. You can build trust and foster a meaningful relationship with your potential customers with social proof. You can persuade prospects to take the desired action by showcasing customer stories, testimonials, reviews, and ratings. Many surveys suggest that more than 92% of online consumers search for customer testimonials and product reviews before purchasing.  
Adding social proof to your website, product descriptions, blog posts, sales copy, and emails can convince other people to convert and take the favorable action. Social proof can build trust and nurture relationships with your prospects when used effectively. It significantly improves online conversions and increases the chances of repeat purchases.
Furthermore, showcasing customer reviews and video testimonials on your product pages will help your brand stand out from your competitors. It makes your potential customers believe that they will receive high-quality products when they place an order from you.
Use Strong CTAs
Call-to-action is an important button that pushes visitors to become a subscriber or customers. Basically, they move prospects to the sales funnel. You need to intelligently place CTA buttons throughout the buyer's journey. You need to know the right timing and display them at the right place to give prospects what they want.
You can convince prospects to click on the button and take action with compelling copy. Make it clear what they will be getting by clicking on the button. CTA is a great opportunity to bring prospects to the last stage of the funnel, don't confuse them by showing vague offers. Use a clear, persuasive CTA to tell users to take action and become subscriber or customer.
Social Monitoring
It is a result-driven strategy to optimize your sales funnel that works. Figuring out the relevant keywords related to your brand helps marketers find out people interested in your products or services. Many social monitoring tools can help you improve your sales funnel by increasing awareness, interest and engagement.
You can monitor keywords and combinations of keywords and gather important social data with social monitoring tools. You can use this data to attract, convert and close more sales via social media channels. Here is a list of some social monitoring tools that you can use to optimize your sales funnel, connect you with your potential customers, discover brand mentions and increase engagement.
·         Awario
·         Media Tool Kit
·         Hootsuite
·         Mentionlytics
·         Keyhole
·         Sprout Social
·         Zoho Social
·         Buffer
Concluding Thoughts
For business owners, making people buy your service or product can be challenging. A sales funnel plays a key role in a buyer's journey. Building a sales funnel and following some effective strategies can help you achieve your conversion and sales goals. 
You may also like: Want To Boost Product Sales? Try These