Click here to get this post in PDF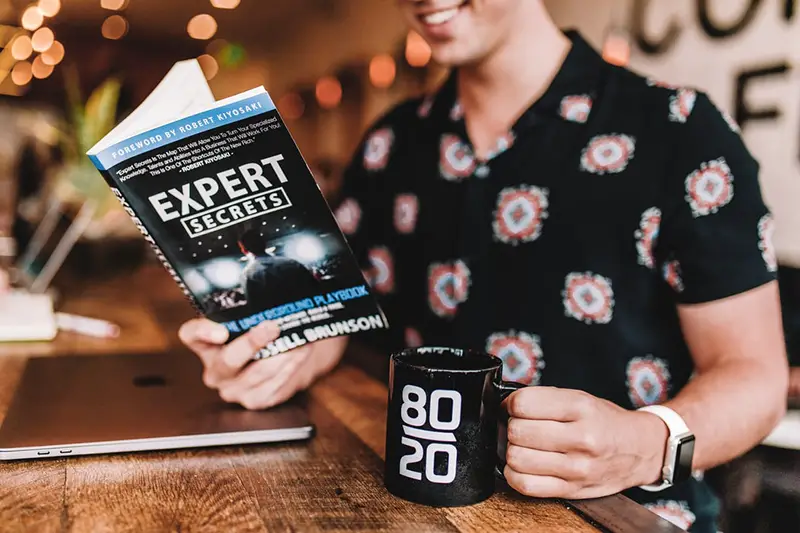 Effective lead generation isn't just about generating leads as many as possible through your marketing strategies. Instead, it's about making sure the leads you generate are of a high-quality and aren't only going to drop off straight away when they realise what you're offering isn't relevant to their needs. It's all well and good reaching out to a ton of people with a free offering to hook them in, but if they soon realise that what you're offering isn't going to help them whatsoever, you've wasted your time and resources. 
 You need a well-thought sales lead funnel strategy to know who your target audience is, how and where to reach them, and a sales journey to take them on to result in conversions.  Here are just some ways that having insightful and strategic sales funnels in place can benefit your lead generation in the long term and how to implement a sales funnel for lead gen. Essentially, it's about converting attention into action. 
Brand awareness
The marketing 'rule of seven' has been around for many years, and it is still just as important if not more when marketing in 2021. Simply put, your prospects will need to hear, see, or interact with your brand around seven times before they will even consider making a purchase and spending money on what you've got to offer. 
While it may not be a hard and fast rule, it is essential to prioritise brand awareness and put the work in to get your brand seen, whether it's in the search results, on social media, through targeted ads, or, even better, a combination of all the above. You won't generate any leads, never mind good leads if no one knows your brand or products exist. So, get to work – post regularly on socials, produce unique content, invest in well-targeted ads, and an SEO strategy that gets you in front of the right people. 
Online marketing to build awareness is multi-faceted. No set strategy is guaranteed to get you the results. It's about finding a balanced combination that works for your brand and reaches your prospects where they tend to spend most of their time online. 
To implement an online marketing strategy that builds your visibility, you will need to invest in the right tools to help you along the way. There are many marketing tools out there that allow you to track your progress, identify your most profitable channels and those that need improvement. Digital Marketing Reviews is a new venture led by experienced marketing professionals that clears up any confusion you may have about marketing tools to invest in. There are tons of honest, insightful and thorough reviews of tools in a range of channels, whether you're seeking a tool to benefit your SEO, social media or PPC strategies. 
Who are your prospects?
Increasing your brand awareness is an ongoing process that should never fall on the back burner. Once you do feel as though you've generated a significant amount of visibility and have an engaged audience online, though, you can start to consider turning these people into leads. 
How though? First, you need to pinpoint who your target prospects are, where to find them and the best method for reaching out to them. For example, you could reach out to people on social media that fit your criteria or gain sign-ups to a newsletter so you can implement a sales funnel strategy using email marketing. This stage of your sales funnel called lead nurturing, requires you to get creative and use multiple forms of content to 'lead' your prospects further down the funnel, with the goal being to convert them into customers eventually. 
Without a clear strategy at this point, it can be practically impossible to track your results. It's therefore essential when creating any form of content and putting it out into the world, that you know where it fits into your sales funnel, what it aims to achieve and how you will track the progress. B2C brands, for example, may want to create video content for socials that address key customer pain points to eliminate any concerns prospects may have and move them closer to buying. B2B brands could provide free webinars with valuable advice, which give your audience a taste of what you have to offer and could encourage sign-ups to a newsletter so you can carry out retargeting. 
Qualifying your leads
Once you have many leads that have shown a clear interest in your brand and products, having a clear strategy in dealing with these is equally important to qualify your leads. Some will naturally fall off the funnel at this stage, as you and they discover that their budget doesn't meet the requirements, or your product isn't exactly what they're looking for. Once you've qualified your leads and identified those that fit the right demographic, have the right budget, and engage with your brand regularly, you can create personalised marketing materials to convert them into paying customers effectively. As you can see, without a strategic sales funnel that leads your prospects on a natural and engaging customer journey over time, it can be nearly impossible to qualify your leads, track results and make money.
You may also like: How to Make Money With Lead Generation and Lift Up Your Business
About the Author
Holly Breedon, Senior Content Strategist at Digital Marketing Reviews
Digital Marketing Reviews publishes honest reviews of market-leading tools to help you make smart business decisions. Holly also stays up to date with any new tools out there for the team to review and offer a trustworthy opinion. Digital Marketing Reviews aims to enable businesses to make informed decisions about spending their money and achieving their goals online.