Click here to get this post in PDF
For every business owner, growing their respective businesses is undoubtedly the top priority, but small business owners, in particular, will know that this is more easily said than done.  In their pursuit of growth, there are many stumbling blocks like a budget for huge marketing campaigns, ability to find and hire top-rated skill sets, pay attention to the day-to-day needs of the business and so forth. If you find yourself in these settings how do you improve your sales and thereby grow your revenues?
Did you know that growth-hacking is a singular means of addressing your multiple questions that come up in the pursuit of your business goals? Growth hacking involves experimentation with product development, marketing, sales segments and related areas to help you grow your business. Let us therefore now examine some of the important growth hacks that can help you in the pursuit of your business.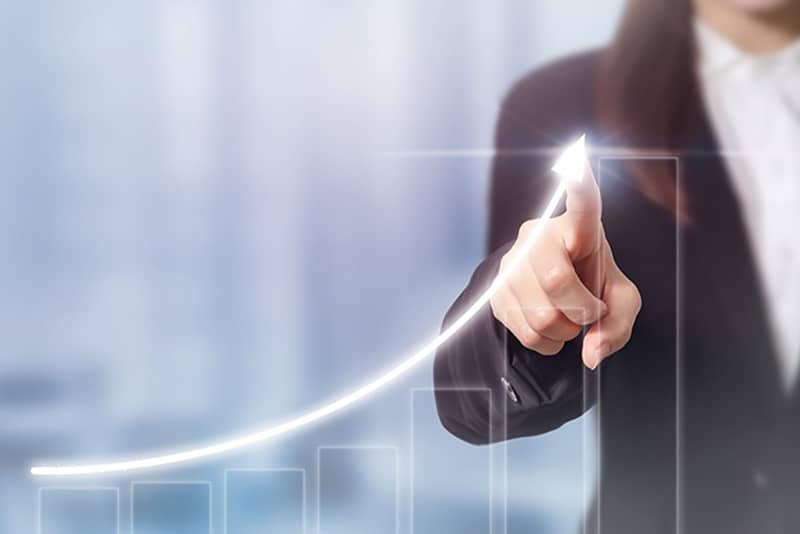 Content Marketing
Have you noticed that the cost of content marketing is about 62% less compared to other modes of promotion and yet generates nearly 3 times leads than from traditional marketing making it exceptionally valuable for small businesses in particular? Adding a blog to your site offering useful and engaging content hoists you as an expert in the service or product that you are offering. This is also the easiest way to build trust and an ongoing relationship with your target audience. Take for instance the blog from Neil Patel and you will notice that the content is focused and clean with helpful CTA to monetize traffic.
Apart from garnering more traffic, blogs can enhance your SEO giving you better conversions. You should, however, research low-competition high volume keywords and insert them in a natural way in the blogs so that it attracts more members from your target audience to your website helping to grow your customer base.
Customer Retargeting Through Google and Facebook
Several studies have shown that a customer generally makes about 9 visits to a given website before pressing the buy button. Therefore, retargeting works as a valuable means of basketing those purchases that you would otherwise have missed out. Google and Face book retargeting only involves adding a pixel to your website which then enables showing targeted ads to potential customers who have visited your website previously. When visitors who visited your website previously are browsing other sites, they also get to see your advertisement and are reminded of your product or service. Is this not a very helpful measure to coax potential customer to buy your service or product?
Leading Australian digital marketers like Ralph Kalsi Consultancy can also help you with focused directions on using multiple tools to promote your online business.
Exit-Intent Coupons
Have you considered the benefits of offering a coupon for providing their mail id so that you can build a mailing list? People always love deals and tend to use them to save a dollar or two. These exit-intent coupons always act as a great magnet to engage the attention of your visitors and doing this at the exit point works exceedingly well. Try this tool and see how your conversions move up the ladder.
Social Media
In recent years, social media has become the biggest marketing platform for goods and services. The more people you can get to talk about your products and services on social media, the more will be your sales and therefore the revenue. Most consumers look for trusted testimonials and reviews online before making a purchase decision. They will also look for personal recommendations and diligent use of Face book can be immensely helpful in this direction. If you also incorporate the 'social proof' straight on your website, it gets a lot easier for potential customers and they stay on your page for longer than moving to another browser. You can also showcase individuals and companies who are already using your products/services to strengthen trust.
Helpful reviews or comments from happy customers can also be added to this space to help engage visitors who are still deliberating on purchase. When you establish trust in your products and services, visitors are more inclined to buy. 
Content Upgrade
Content upgrade for your blogs is another great way for the rapid growth of your email list. Content upgrades are essentially positioned as freebies within a blog post related to the topic. Content upgrades can be offered in many ways such as a pdf that can be downloaded, images to act as a reminder etc and remember that these upgrades are targeted at visitors who are already engaged with your product or service. Therefore any additional content is likely to be of interest to them.
Liberally Use Your CTA Across The Social Media
When you expect social media users to react to your service or product, you need to ask them. Through effective CTAs on your social media pages, you can get more views, shares and likes. You can also use this to draw customers to your website and request them to sign up or join a mailing list.  Hubspot Academy, for instance, uses the twitter account to announce new courses to its followers. It is, however, important to ensure that the CTA is clear and easy. The easier it is coined, your visitors are more likely to react and take action expected of them.
Seek Feedback
Is there a better way than getting feedback on your products or services from customers and potential customers to promote your product or service.  These feedbacks can be significantly helpful in identifying weak spots and making necessary improvements. Once you have acted upon the feedback, you should also inform your audience that the improvements sought have been carried out. Think of a pop-up on the site to invite feedback or sending an email to those who have already purchased your product.
Conclusion
Obviously, these are only a selection of growth hacks for your business. Instead of spending time and possibly money on ineffective marketing, these growth hacks can be beneficially employed to enhance your business success and even compete with the bigger players without spending a fortune.
You may also like: Improving Sales with the Right B2B Customer Loyalty Program