Click here to get this post in PDF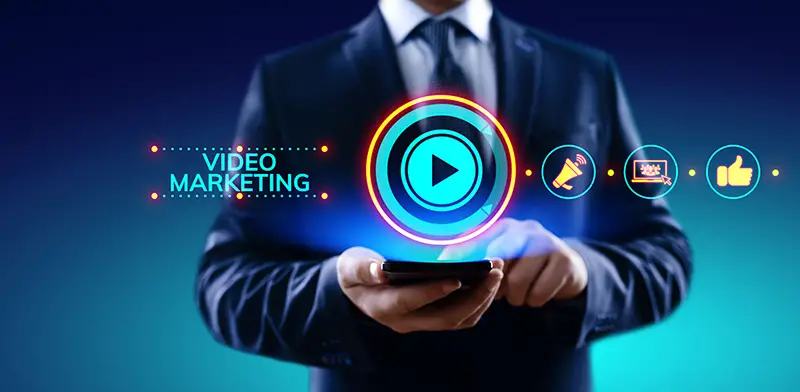 If you are interested in modern marketing trends and read materials on this topic, then, for sure, you have come across phrases like the future of video marketing.
Is this information true? Or is it just an insidious conspiracy of marketers that forces you to abandon the usual promotion formats?
Of course, this information is true, and the future of video marketing is bright. Video marketing is one of today's media's hottest and most powerful trends. You can use it for your purposes, which will help you stay on the wave. Or throw it aside and, alas, lose the primacy. Video marketing is not just a trend that will soon give way to other trends and directions. 
Animated video explainer is the next evolution of marketing. According to research, in 2020, it will become the dominant way of communicating with the audience.
More and more businesses are using this medium to attract the attention of their targeted audiences. Animated explainer video production lets you visualize complex concepts and abstract environments in a minute. This video content is a great way to demonstrate the features and benefits of your product or service simply and engagingly so that anybody can understand.
Reason # 1. Video is a one-stop seller and presenter
The basis of almost any business is correct communication. Building connections, establishing contacts.
People do all this. And people are living beings with purely human problems, needs and weaknesses. People need rest. They are wrong. They may not know something. Sometimes the level of their professionalism leaves much to be desired.
Reason # 2. Watching a video requires less effort and time from a person than studying textual information
Modern people are impatient. They are very sensitive to their time and do not want to waste it. They are also a little lazy and do not like complicating their lives.
Reason # 3. The video doesn't tell; it shows
In textbooks on literature and screenwriting, one rule is often found: "Tell less, show more." This rule applies to businesses as well. Why would you talk verbatim about your company if you can clearly demonstrate everything with the help of a video?
One video marketing is the future is worth a thousand words. It can laconically, succinctly and in an interesting manner present your company's activities in all its aspects and directions.
Reason # 4. The video will allow you to announce your brand on many platforms
Video marketing is a wide variety of formats and types of video content and a great opportunity to connect with audiences across multiple platforms. Whether you target international or local audiences like in Florida, jacksonville video production will help your business stand out. They are a team of storytellers strategizing your social media to tell the world a great brand story.
Your website, Facebook, Instagram, YouTube, thematic sites and blogs. Just one video and so many opportunities for cross-platform!
And if you put animated advertising on your video, you can significantly increase your audience reach and brand awareness. Plus, any of these platforms will become an additional source of traffic for your website. Solid benefits.
Reason # 5. Video Marketing Is More Affordable Than It Looks
For some reason, many people think that video marketing is very expensive. Okay, shoot one more video. But no, video marketing means creating a decent amount of diverse video content, promoting and promoting it. This is how much money you have to spend.
This opinion is both right and wrong. Big brands spend a lot of money on video marketing, which can cost millions. But this does not mean that the path to video marketing is closed for small and medium-sized businesses. Not at all.
Nothing prevents you from making several budget videos about your company or products, promoting them yourself or with a small investment in advertising. The video marketing system is very flexible. You can start small and gradually increase your budget.
Reason # 6. Google loves videos
If your site contains a video, users will increase the time spent on it. And for Google bots, this is a sign that your site is good and contains useful content. So it needs to be ranked.
Reason # 7. Video inspires confidence
Trust is the foundation of sales. Yes, it's strange; it's trust. And not low prices, the creativity of promotions, level of service and product quality.
And the whole point of video marketing comes down to building a trusting and long-term relationship between a brand and its customers. If you provide your viewers with truthful, useful, original video content about your business, they will soon begin to trust you and differentiate your brand from the competition.
Reason # 8. Variety of formats
The video doesn't know the problem of monotony. With him, your imagination is not limited by anything.
There are many different types and formats of video content today. These are corporate films, presentation videos, commercials, video reviews, event videos, and explainers—all kinds and types of animation and graphics.
And we are not yet talking about the many formats and types of video promotion in the online space. Choose your own based on your goals and the characteristics of your target audience.
You may also like: Video Marketing: A Guide for Newbie Entrepreneurs
Image source: stock.adobe.com