Click here to get this post in PDF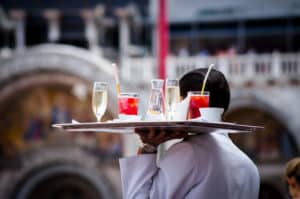 In this new digital age, there are now hundreds of online platforms that people use to help them in their everyday lives. There are things such as Best Products Pro where people can write reviews on their different experiences of companies. These can be a really useful way of getting to know a company before deciding whether or not to use it and they can be a great way for companies to build a positive reputation. However, being behind a computer screen can give people the courage to make more aggressive, defamatory comments which could lead to your business' reputation being tarnished. In fact, 65% of customers form an opinion after reading just four reviews, so they can be a powerful tool.
No matter how much you care about your business and impressing your customers you simply cannot please everybody, therefore, it is important to be prepared for the inevitable negative reviews. Here, we go through some tips on how to respond in a way that will counteract their claim and protect your company.
There is Always Room for Improvement
It is important to see every review as potential for improvement however, not every review is going to be truly representative of the service your company offers. Pay the most attention to reviews which have a common theme, for example, if you've received five reviews complaining about a certain member of staff, it could be worth looking into the issue. However, if one reviewer is beside themselves at having been given patterned bedding rather than plain, it is likely that this is purely based on personal preference and following this up will not be significantly beneficial for the company.
Apologizing is the Best Way Forward
Start by apologizing, whether you believe them to be right or wrong in their accusation. Try to think of solutions both for the company so that you can avoid having similar reviews in the future, and for the reviewer themselves. Attempting to rectify the situation for them for example, by offering them a voucher and ensuring them that their experience will not be repeated can show the public that you are a proactive and diligent company owner. This will help to counteract any negative opinions that have been formed by the initial review.
Always make sure that your responses are calm and collected as this will reflect really well on you as a business owner. Responding to an angry heated comment with a cool, clear tone can make the reviewer appear to be the unreasonable party, which they may well be. Some reviews will leave you seething so take the time to calm down before responding but try to make sure that you respond within an hour. If you appear to be responsive and responsible, it will reflect well on the general running of your company. Make sure you check the facts first so that you can counteract any points, this will also make you seem like a hands-on business owner.
Keep it Professional
And finally, keep it professional. Don't be tempted to avoid a public scene by messaging them directly as this will leave the initial negative review without response; giving it credibility. You could find yourself in dangerous waters if the conversation becomes heated and don't forget that they can just as easily post a private conversation to the public. It is best to keep to a one or two response thread which deals directly with the issue and finishes with a final note that ends the conversation. This way, it doesn't get out of hand.
We can't always avoid negative reviews but when we do receive them it is important to minimize their impact, and most importantly see them as an opportunity for improvement. For more business tips visit businesspartnermagazine.com. 
You may also like: How to Build Customer Loyalty as a New Business