Click here to get this post in PDF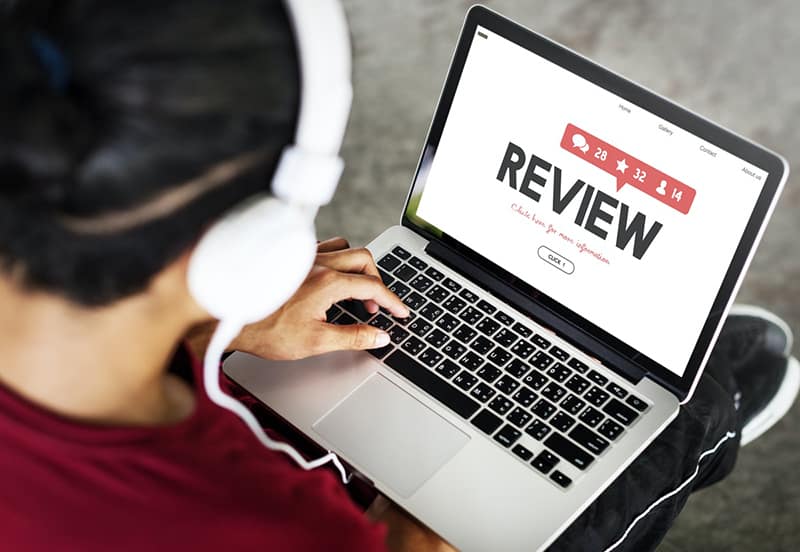 Reviews play an essential role in the growth of any business. They can influence consumer decisions, as well as strengthen a company's integrity. Reviews can help you gain customer trust and also encourage consumers to interact with your company. Customer interaction can lead to increased profits for a business. 
All reviews, whether positive or negative must be taken seriously. In the United States, more than 68% of online shoppers are more likely to engage with a brand that has positive reviews. 93% of consumers also determine whether a business has a solid reputation based on the available reviews.
There is no doubt that a negative review can have a dramatic and detrimental effect on a business. Research shows that some people cannot make a purchase just because of one negative review.  About 94% of consumers have reportedly avoided a business due to the negative reviews.
So whether the reviews are positive or negative, businesses must find ways to manage them and prove to their customers that they value them. The best way to achieve this is by using software such as an online reputation management software. The software can help businesses to promote their brands and capture negative customer experience.
Here are some of the advantages of using reputation management software:
Resolving customer complaints
Having good reputation management software can help you resolve customer complaints. Such software can help you monitor customer issues and respond to them after resolving their issues, hence helping to improve the customer satisfaction rate. So even if a few customers leave negative reviews on your website, you can use the software to respond to them effectively.
Helps improve customer service
Businesses should have customers' issues, complaints, and queries in one place. That way, it would be easy for customer service members to address those issues without any delay. This will make the company provide better customer service to its customers, thus helping to retain them.
It allows companies to address negative reviews
You won't always get positive reviews; negative reviews are also possible. Nonetheless, you can deal with negative reviews by using effective reputation management tools. It allows you to check the negative reviews, respond to the dissatisfied customers, and resolve their issues. So basically, this software can save your business from failing.
Increased profit
Of course, every business owner wishes to see their business expand and increase their profits.  But this is not quite easy, especially if you don't have a good online reputation, great products, and loyal customers. You can actually increase your profits by using software such as reputation management software.
Improves trust
Consumers trust a brand or business with a good online reputation. That's why every business must monitor their online reputation. Consumers tend to seek out the opinions of others online before actually buying a product or service.
If consumers are searching for you online, that means that they already like your brand, products, or services you are offering. So you should ensure that you have a good online reputation. Software such as online reputation management software can help you achieve this. This is because you can get issues raised by the customers resolved quickly, which can make them trust your business.
It helps in building brand image
The moment a customer leaves behind a negative review about a brand, that particular brand may end up losing their customer's trust. In the end, this can affect the brand's image. The trust and respect they have earned over the years can go into waste. But with software for managing both negative and positive reviews such as reputation management, it can assist the business owners in building the ideal brand image of their business. Regularly monitoring your customers' responses can help you in creating the brand image of your choice.
It can help companies attract employees
Reviews not only attract consumers, but it's also essential in attracting the employees' attention. Having an excellent online reputation can make you acquire a high volume of applications for any job position in your company. In all industries, top individuals are searched by the firm/industry/companies. All qualified candidates will always research before applying or accepting any position at your company.
So, if you want to have the best talent to work in your company, you have to ensure that you properly manage your reviews.
You may also like: Customer Service Is Not a Job Role, it's a Lifestyle
Image source: Rawpixel.com