Click here to get this post in PDF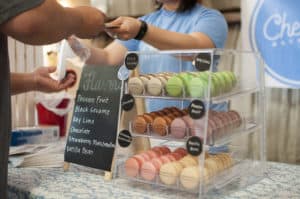 As a new business, your customer base won't be large to begin with – don't be disheartened by this. A highly engaged customer base is the priority, no matter the numbers. Before the days of GDPR, businesses were holding thousands of unengaged customers on their databases. The way that we manage data has changed for sure, not to mention the way in which we engage customers to ensure satisfaction and engagement.
Now is the perfect time to set the standard of how you will continue to manage and communicate with the customers you have. Getting it right while you're small and having a strategy in place prepares you for growth and ensures consistency. Word of mouth is the most powerful tool for a new business, so focus all of your energy on building customer loyalty and your customers will spread the word for you.
Be consistent
Trust is one of the most important factors in encouraging loyalty and is something that is slowly built over time – it's a commitment. There are many ways to present yourself as a trustworthy brand and the key here is consistency. Be consistent in your messaging – if you commit to running a weekly competition or sending a newsletter on a particular day of the month, stick to it. Reliability creates a sense of comfort. These are all emotions which signify and eventually inspire trust.
Inconsistency is a quick way to lose trust and we cannot stress enough the importance of customer loyalty to the longevity of a brand.
Invest in storytelling
Storytelling is not necessarily an expensive task. Invest time in building the story of your brand and communicating it to your customers. Think about the things that set you apart from the rest – what is your USP and how's best to communicate that?
Express your brand values and be clear about the services you provide. Use photography and video to bring your team and your business to life.
Understand your customer's needs
If you always put your customer at the heart of the decision making process you'll never get this wrong. It may sound like a very easy thing to do, but lots of businesses get this wrong. Be flexible to change and adapt to a changing customer temperament. Look at trends in the marketplace and ensure that you consider these in your decision making process.
Go above and beyond
The benefits of being a new business is that all rules are off. You can do whatever it takes to get the results you need. This is a great time to go above and beyond for your customers. Work outside the usual 9-5, send hand-written notes of thanks, hand deliver products and give extras. Treat your customers like founding royalty.
The best way to encourage return is to make your customers feel valued and feel like they can't get the same service anywhere else, even if you are selling a product widely available on the market. Personal engagement and investment in your customers will set you apart from the rest. As a new business, create memories and lasting impressions that your customers will want to tell their friends and family.
You may also like: Top Reasons to Bring on a Business Partner in 2019