Click here to get this post in PDF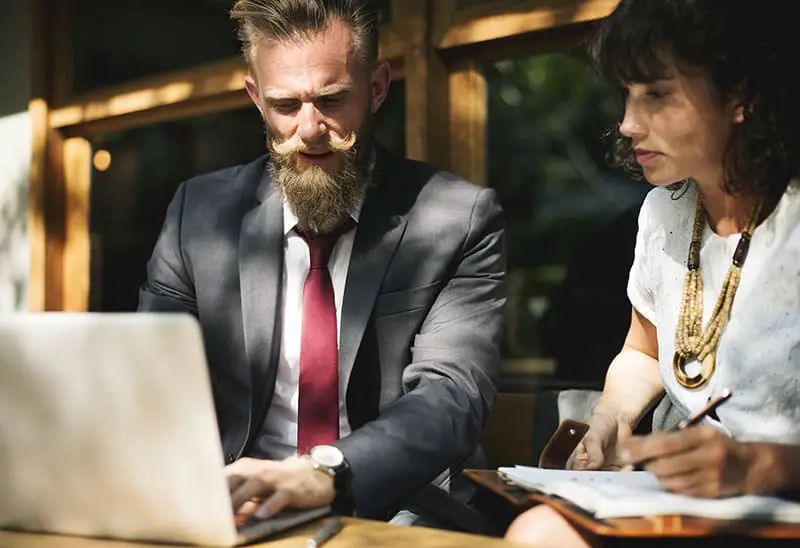 Starting a business seems to be on everyone's mind, especially with a new year just starting. Being a business owner represents possibility and adventure, the chance to get to know oneself and build something of value. But a burning question that always seems to come up for aspiring entrepreneurs is whether they should go into business by themselves or start a company with someone else. And for those who have already taken the plunge into entrepreneurship, wondering whether they should add to the executive team is always a question in the back of their minds, especially when things get hard. We've put together some things to consider when thinking about whether or not to take on a business partner in 2019.
You Lack Skills, Even if You Don't Want to Admit It
Here's the thing, no matter how good you are at running your business, or how good you think you might be if you are just starting out, there is always room for improvement. So whether you want to admit it or not, having someone to bounce ideas off of and to bring other skills to the table is worth your time and energy to find. Having a business partner means you can focus on the tasks that you are good at and don't have to be bogged down by the ones that are a struggle for you. Interview potential business partners like you were trying to fill a particular role in your company – because you are! – and look for people who are able to fill in the gaps in your skillset. So often aspiring entrepreneurs want to start businesses with friends or family members but if those friends or family members don't have the required skill set, well, frankly, you'll always be behind the curve.
Your Business Partner Can Expand Your Vision for the Business
Bringing on a business partner means you don't have to figure out the details of your business alone. This can be very beneficial because you don't have to do all the brainstorming and thinking all of the time. What's more, a business partner can frankly shoot holes in your ideas without getting offended by them – hopefully! – and you can benefit from the opportunity to have the other side of the argument presented to you at all times. What's more, it's great to have someone who truly believes in what you are doing and is willing to invest time and money into it. It's a real boost for morale when you have someone in your corner and can share the wins with them on a regular basis. A business partner might also be able to see opportunity where you don't or can't. Sometimes, business owners are so blinded by the task at hand that they can't see what is right in front of them.
You Can Split the Costs of Doing Business
Bringing on a business partner can help you reduce the costs of doing business from the start. Your business partner should be willing to invest cash or in-kind time and equipment into the startup venture and they can tap into their network for additional funding assistance as well. If you are just starting out, splitting the cost of an office or even a co-working space is a lot easier on the bottom line than trying to take on the expenses of running a business on your own. And if you've never run a business before, we can tell you that the expenses add up quickly. You'll spend money on things you never thought you'd spend money on. So having someone in your corner, and who can help fill your pockets with money to start your venture is not a bad thing at all. Have frank and open discussions about how to spend the money and where to invest it in the business and ensure you have lawyers draw up contracts to make it all legal and you'll be good to go.
You may also like: Why Businesses Should Prioritise Security And Fraud Prevention