Click here to get this post in PDF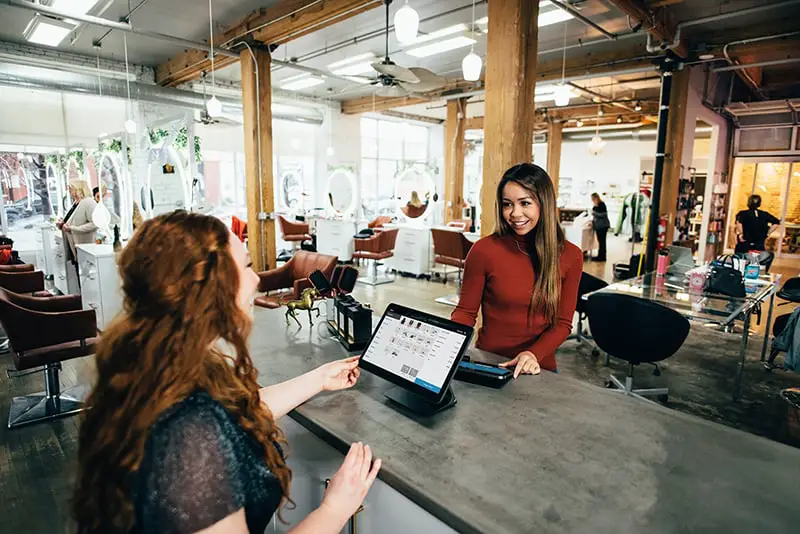 Those who own and work for small businesses are constantly searching for competitive advantages no matter how slight they are.  After all, you need every edge you can get to compete with the big boys. If your small business has not yet taken advantage of Salesforce, the time to do so is now.
1. Strive for Leads Likely to Generate Sales
Too many businesses attempt to reach as many people as possible with their marketing and sales efforts.  Salesforce takes a better approach to connecting with target prospects.  Give Salesforce a try by using Salesforce consulting services. They can equip your Salesforce with the suitable skill set that helps them to seek affordable lead generation strategies and zero in on those most likely to benefit from your products or services.  The analysis of current and former customers along with the establishment of profiles on the Salesforce platform ameliorates the challenge of identifying prospects most likely to need/use your services.  Those who use the best digital adoption platform software have found that they close sales much faster with a truly effective marketing campaign.
2. Understand Your Target Customers
Salesforce conveniently gathers and centralizes customer interactions within a single system. The use of integrated forms for salesforce helps store different types of data and extract information as and when needed. This means every single customer's actions are accessible to those who work for your small business.  Your team can see the services a specific customer uses, the point in time at which services were purchased, customers' motivations for reaching out to your team, and plenty more.  This way, when a customer contacts your business, your customer service representative will be able to continue the conversation in a truly seamless manner, through a power dialer, for example.  
3. Anticipate Customer Needs and Desires
Customers are looking for companies that make a sincere attempt to understand their needs and desires.  Salesforce helps predict what customers need/desire so you can focus on delivering those services.  Take advantage of the Salesforce artificial intelligence known as Einstein that is built into each aspect of the platform and you will find it is easier to provide a truly personalized customer experience.
4. Take Advantage of Apps
Imagine if it were possible to provide customers with mobile apps specifically created for their nuanced needs.  The Salesforce App Cloud does just that.  The Salesforce App Cloud is a system in which employees of your small business can create apps for highly nuanced purposes from saving time to automating processes in a digital manner and beyond.
5. Let Customers Help Grow Your Brand
Salesforce empowers small businesses to generate entire communities of customers, transform current customers into ambassadors of your small business, and ultimately grow that much quicker.  The Salesforce Community Cloud allows for convenient collaboration in which customers can interact with one another.  Analyze these interactions and you will have an improved understanding of your customer base that helps your business meet its true potential.
6. Automate as Much Marketing as Possible
Modern-day marketing is centered on personalizing the customer's journey.  It really is possible to shape customer journeys with the use of the Salesforce Marketing Cloud.  Once you design the customer journey, the remainder can be automated to ensure your team can focus on other aspects of the business as your customer base gradually expands.
Salesforce is the Competitive Advantage Your Small Business Needs
Salesforce is the perfect example of how technology is gradually leveling the playing field between small businesses and their larger counterparts.  Once your business provides truly personalized service, it will prove that much easier to retain customers and capture additional market share. Let Salesforce analyze data, automate functions, and provide interactive systems and your business will benefit in due time. 
You may also like: How to Build Customer Loyalty as a New Business
Marla DiCarlo is an accomplished business consultant with more than 28 years of professional accounting experience. As co-owner and CEO of Raincatcher, she helps business owners learn how to sell a business fast so that they can achieve a maximum company value.