Click here to get this post in PDF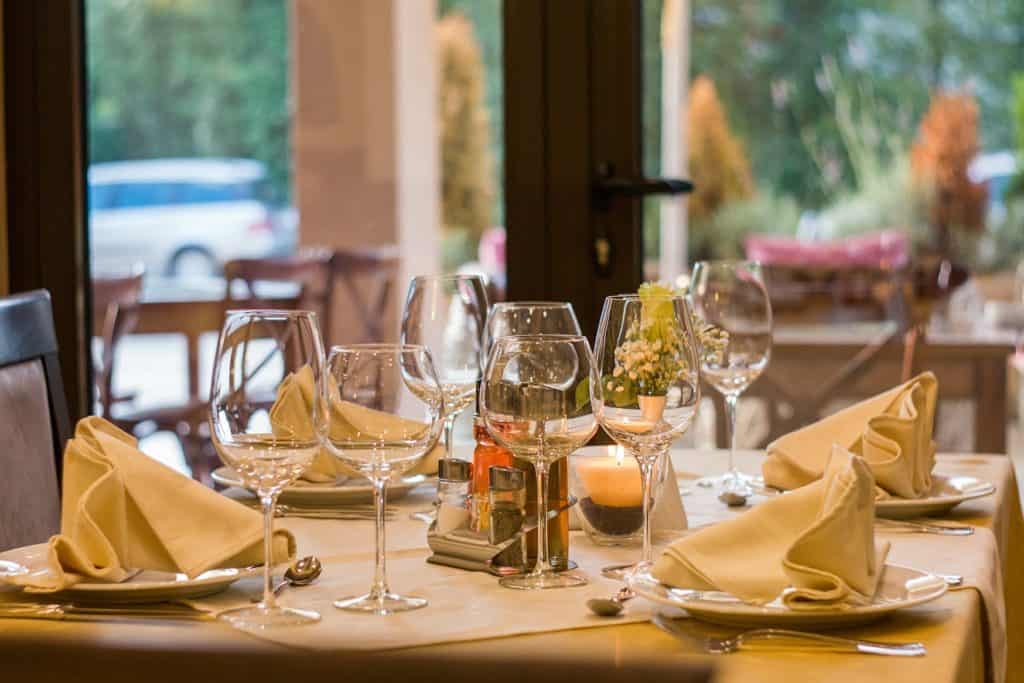 Restaurants are places of joy, where great food brings great people together for a meaningful meal experience. From the simplest fast food joint to the priciest of high-end steakhouses, restaurants here in Canada and all around the world are everyday places with enormous power to make our lives and our experiences better. It's no wonder, then, that some of us grow up dreaming of owning a successful restaurant of our own. Opening a restaurant in Canada is an act of passion and faith.
But it's also a risk. It's obvious why entrepreneurs are drawn to restaurants, bars, and other food service and hospitality businesses, but it's also obvious that such businesses are not the easiest sort of things to keep afloat, much less succeed and grow with. Restaurants are notorious for their thin margins and their tendency to shutter early on. Yet some restaurateurs manage not just to survive in this brutal business, but thrive. How do they do it? What separates a successful restaurant from the pack, here in Canada and around the world? Here's what makes the best in the business different from the rest.
They know how to cut costs
Thin profit margins are a way of life in the restaurant industry, but they don't have to be the undoing of your business. You can increase profits without raising prices in the same way that is possible for virtually all businesses: cutting costs.
In the restaurant business, efficiency is the name of the game. The best restaurateurs know how to streamline things to save both time and money. They know to hire employees who can handle multiple tasks flexibly so that short-staffed days are easier. They know how to minimize not just the amount of supplies needed, but the types, so that confusion over eight different types of spoons won't slow down the wait staff. The smarter you are about supplies and costs, the better off you'll be.
They know when not to cut costs
Knowing how to cut costs is a valuable skill, but it's not one that you should exercise all of the time. Sometimes, there's nothing more expensive than being cheap.
Savvy restaurateurs know to splurge on key things that enhance the customer experience. They know which ingredients are most important, and they spend the most on them. They know that being proactive about maintenance will keep their restaurant comfortable and functional, and minimize the likelihood of any big issues that will require disruptive repairs to fix. They know that keeping employees happy is less costly than employee turnover. And they know that the right supplier will help them keep costs down without sacrificing quality.
They partner with the right suppliers
Do you need restaurant equipment in Canada? Do you need fresh ingredients? Do you need napkins, tablecloths, and employee uniforms? Of course, you do, because you run a restaurant. And the savviest restaurant owners know that choosing who to get this stuff from is a very big decision.
The right local supplier can help you cut costs wisely and get the things you need. They'll understand your local market and the need for rapid deliveries and superior goods. Working with the right supplier will make a world of difference for your organization!
They never give up
Making it in the restaurant business requires consistency, hard work, and an ironclad commitment to your dream. You'll face lots of setbacks, and you'll have to dig into that emergency fund from time to time. But if you're among the best restaurateurs, you'll never stop working and never stop dreaming. Cultivate resilience and stay committed to your dream. If you stick with it, you just might make it.
You may also like: No Restaurant Is An Island: A Definitive Guide to Working With Other Companies