Click here to get this post in PDF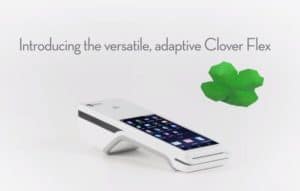 Many people think of their point of sale system as the last step in a restaurant experience: It's just a tool for processing a payment. While this may have once been true, POS equipment from Merchant Account Solutions can offer so much more.
Rather than confining your system to one menial task, you can integrate it into your processes. This opens up opportunities to increase efficiency and improve customer experience.
1. Generate Reports
A truly great POS system doesn't just process — it records transaction data. Modern machines come with easy-to-use analytics that allows you to generate reports on a variety of data points. Want to figure out when you're the busiest? You can see what time of day has the most transactions. Need to see if a new menu item is selling well? You can look up how many times it was ordered.
2. Make Reservations
With the right POS device, you don't need a separate calendar or booking program. You can enter reservations right into the system. With cloud-based, this information is accessible from multiple devices and updated in real time, allowing multiple staff members to take reservations without causing confusion. Additionally, keeping all your data in one system can save you space and time.
You can also keep track of customer contact information to use for the following purposes:
Reservation reminders
Special offers
News about upcoming promotions
3. Process a Variety of Payment Methods
Smart technology has introduced new ways to pay, such as Google Wallet, and customers are happy to take advantage of the convenience. The need for security has also changed debit and credit cards, with chip cards now the standard.
Older hardware can't accept many of today's most popular payment methods. This can be frustrating to customers, who may decide to eat somewhere else that can accommodate them. An upgraded system means you don't have to worry about an awkward exchange when a patron only has Apple Pay, but your system can't process it.
4. Take Advantage of Portability
Usually, restaurant staff on their feet all day. What good are analytics or scheduling programs if you have to run back and forth between customers and your register?
Portable devices like the Cloverflex allow you to take your resources with you. Your hostess can take a reservation while on her way back from seating a group and your waitress can process a payment on the same device she used to input a table's order.
5. Manage Inventory
When you're running a restaurant, it's essential that you be on top of your inventory. Overordering can lead to waste as food goes bad, while underordering may mean missing out on potential sales. You probably know from experience how little customers like being told, "I'm sorry, but we're out of that." Some upgraded POS devices come with a QR scanner, allowing you to scan items into and out of the system as they arrive or are used. This way, you can keep tabs on your inventory in real time.
A Merchant Account Solutions Clover POS system can be versatile and meet your restaurant's unique needs. When you upgrade your equipment, you're investing in your business.
You may also like: How Savvy Restaurateurs Get Ahead