Click here to get this post in PDF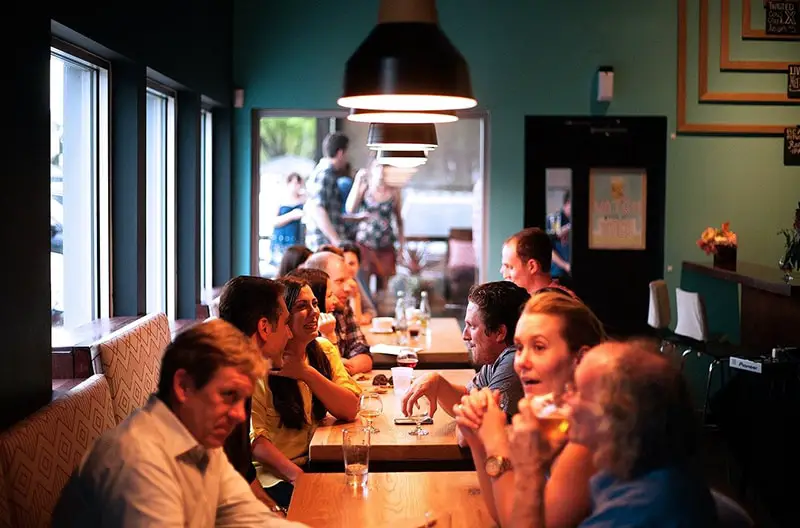 Kiosk systems have existed since the beginning of the 1990s, however, their presence in the restaurant industry has increased tremendously in recent years. Driven by a significant decrease in the cost of a kiosk system, this trend also shows the importance of enhancing the customer experience through customisation and convenience.
There is a wide range of benefits of having a kiosk system in your restaurant, depending on the size, concept and customer demographics. In an ever-changing landscape, it can pay dividends to make efforts to improve the customer experience.
These are 5 ways your restaurant can increase sales through a self-ordering kiosk.
1. Reduces Ordering Time
A larger restaurant menu can often render the traditional ordering process to a series of significant delays in total service time. Self-serve kiosks or mobile ordering systems help customers navigate the menu with information that's both accurate and manageable.
Decreased wait times, improved order accuracy and increased speed of service all contribute towards improved customer experience. When used in combination with front-of-house staff, kiosks are excellent at preventing a line of customers from building up. The ordering process is streamlined through QSR kiosks (stands for "Quick Serve Restaurant kiosks") which in turn, get meals to customers faster.
2. Improves Upselling
Your restaurant may already train employees to upsell customers but it's never guaranteed that they'll do this with every single transaction. Restaurant staff are often occupied with getting customers served as quickly as they can to reduce wait times. This will inevitably mean that some staff may not take the time to upsell.
Kiosks not only help to decrease wait times but also ensure that you upsell to customers at the same time. This allows you to offer customers the option of adding a dessert or the opportunity to make it a combo meal with every single transaction – which boosts sales and overall profits. 
3. Decreases Labour Costs
Self-ordering kiosks may be thought of as replacements for actual restaurant workers. The reality, however, is that –  while kiosks do automate many front-of-house tasks – they're not replacing labour.
Kiosks are excellent at supplementing front-of-house staff during peak hours. The use of kiosks allows you to reallocate labour to back-of-house tasks to help increase the speed at which customers get their meals. They're not replacements for people but tools to utilise and help others work more effectively.
4. Alter Menu Prices Immediately
Printed menus are static and offer less flexibility when compared to kiosk systems. Self-ordering kiosks allow you to promote or discount items instantly. Depending on whether you're looking to move certain food items or looking to leverage favourable food costs to the restaurant's bottom-line, you can adjust your menu's promotions with ease and efficiency.
Traditional and even digital menu boards have a limited amount of space. Kiosks, on the other hand, display all of your offerings, while giving you the opportunity to entice customers with higher-priced items. Kiosks can help you understand customer purchasing behaviour in relation to your products, which could increase your average earnings by 15-20%.
5. Keeps Customers Happy 
The self-ordering kiosk delivers customer satisfaction like nothing else. Giving customers more control over the ordering process almost instantly improves their experience, which is exactly what a self-ordering kiosk does. When you consider the added benefits of shorter waiting times and faster service, you can be guaranteed that your customers will be happier.
Happier customers are more likely to return to your restaurant. In a competitive market place, your business will struggle to get ahead unless you're focused on providing customer experiences that increase customer satisfaction. Self-ordering kiosks could be the ideal solution to increase your sales.
The chase is always on for restaurants to find new ways to increase revenue and customer satisfaction. Staying ahead of the competition with innovative solutions such as the pos system and self-ordering kiosks could help you to achieve success.
You may also like: Why Should I Update My Restaurant POS System?