Click here to get this post in PDF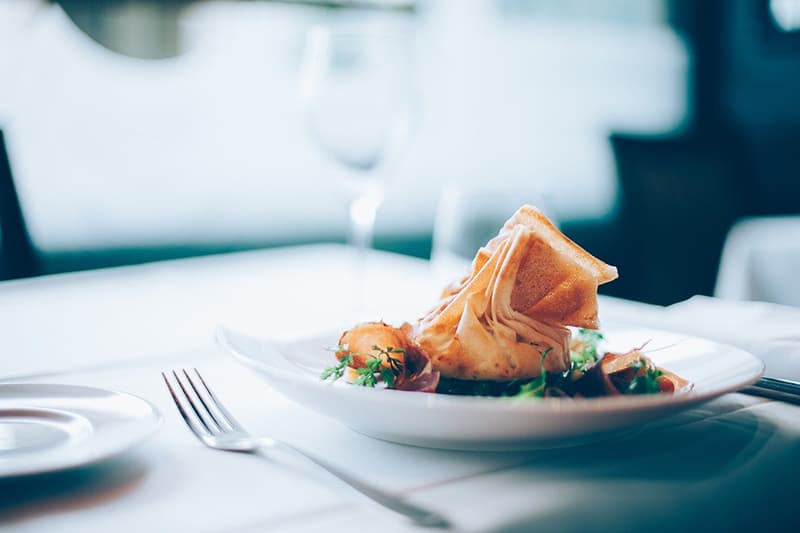 Opening a restaurant is no small feat. There's a lot of time and preparation that goes into getting everything ready for opening night. Some restaurateurs are old pros when it comes to getting their businesses off the ground. If this is your first time, although you may be very excited, it also might seem like a daunting task.
You want everything to run smoothly from the second you open your doors because first impressions are everything. Hopefully, every customer that comes in during your opening will be a repeat customer if you can help it. To keep on track for a great opening, here's a basic checklist to guide you on your way.
Top-notch appliances
Opening a restaurant is expensive. It's tempting to cut corners before you open, since you don't have any money coming in yet. It's okay to cut down on some aspects of your restaurant. For example, you don't need the most expensive flooring on the market for the floors to be beautiful and useful. However, the one place you will want to ensure the quality of your purchase is in your kitchen equipment.
Your equipment needs to be able to handle large volumes of people and have a long life expectancy. If you go with a cheap appliance, you could end up losing a lot more money, because you'll have to close your restaurant until its fixed or a new one can be delivered. For high-quality assurance, purchase a True commercial refrigerator. True Manufacturing is a leader in the refrigeration industry. Their products are energy efficient and are recommended by managers. No matter if you're equipping a high-end restaurant or an innovative food truck, you'll get top quality with a True refrigerator.
To buy a True refrigerator and all the other appliances you'll need to get your restaurant off of the ground, Go Food Service is your one-stop-shop. From silverware to filtration, they have everything you need to run like a well-oiled machine.
Word of mouth
In order to generate word of mouth, you'll need to get customers interested in the first place. You really can't go wrong with a strong marketing plan. Right now, social media is where you can really get attention from potential customers. Before your launch, pay the extra money to have a commercial filmed.
In order to look as legitimate as possible, it's important that you hire professionals to make your commercial. Handing this project over to a videography company in Los Angeles will allow you to focus on the food and other more immediate aspects of running your restaurant. A commercial by COLDEA Productions will give your restaurant credibility and generate positive buzz even before your soft opening.
A complimentary partner
You can't be an expert on everything in the restaurant business, and that's actually okay. The strengths you provide will make your company flourish. That being said, it's important to be able to recognize the areas that you have less experience. That way you can hire a business partner who has that knowledge. Pick someone who complements you, and you'll be unstoppable.
Function over fancy
When you have a really clear vision of what your restaurant will be, it's easy to be more committed to that vision than to the actual food. At the end of the day, you need to serve delicious food and have exemplary service. If an aesthetic choice is getting in the way or slowing down your staff, you need to rethink it. Simpler is often better because it's a cleaner, more convenient decision. Only push design boundaries if you have the staff that can handle such a task.
You may also like: How Savvy Restaurateurs Get Ahead