Click here to get this post in PDF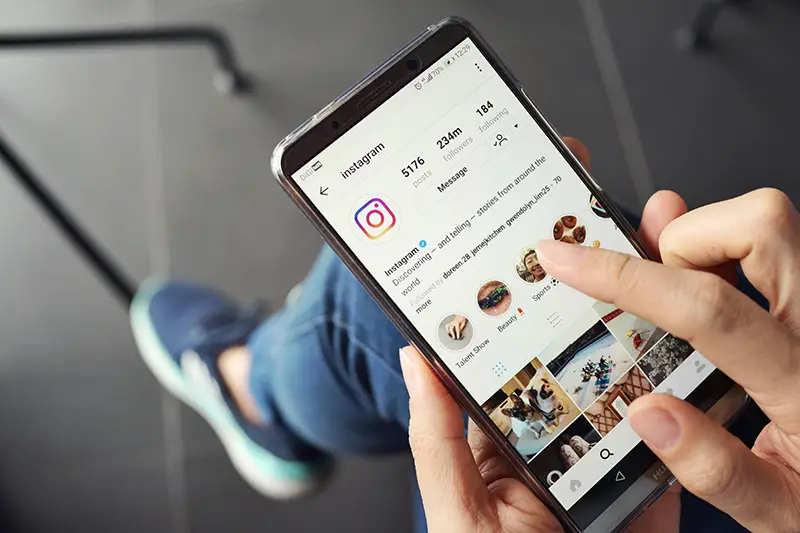 Social media isn't all about increasing your brand awareness or gaining visibility within a vertical or market. It can be a direct source of revenue, and the greater your audience, the more you can charge to create a lucrative income stream. 
There are multiple benefits for any business having a strong social media presence. From solo entrepreneurs to startups and high-growth firms, leveraging that social media presence can bring more than just followers and shares. Instagram is a great example where you can start earning revenue through a range of activities based on your photos and video content. 
To enhance your Instagram strategy further, consider incorporating tools like Snoopreport, an Instagram follower tracker. Snoopreport allows you to seamlessly add any public profile for monitoring, providing detailed reports about the user's interactions. This includes insights into the hashtags and posts they engage with, their new followings, and unfollowings, as well as their thematic interests. By integrating Snoopreport into your social media strategy, you can gain valuable data to refine your content and engagement strategies, ultimately contributing to the growth of your online presence and revenue streams.
Sell shoutouts for revenue
Shoutouts, promoting other users or brands on Instagram, are a popular revenue stream for brands in some markets and the influencers surrounding them. An Instagram shoutout is just a mention in a post, either as text or part of a video clip, mentioning a product, service, or a site to go visit. 
If you have growing brand awareness in a market, then you may be approached to offer a shoutout based on your followers and reach. Or, you can alert other interested parties that you are available for shoutouts to test the water. These endorsements can bring in various amounts with a typical rate of $10 per thousand, but that may vary depending on the market or area of coverage/business involved. Being a big fish in a small niche pond means you don't need millions of followers to generate interest and people asking for shoutouts.  
Promote affiliate links
There are many affiliate marketing programs for Instagram and other social media services that can generate revenue around your IG images. Actual links are limited to your profile or through voucher codes in posts. These can be used on retailers like eBay and Amazon or other stores and services, with you taking a commission of any sale, split with the brand that wants you to share the link.
Affiliates work better in consumer-focused markets, but there is no reason that B2B firms cannot get involved within their product ranges or stores. The key to success is to keep it relevant and take advantage of offers to drive interest and sales, as long as you understand and control the affiliate process, which can be time-consuming.  
Sell your own products
From physical products or services to digital goods and information, there is plenty that a business can sell on Instagram. All you need to do is create your own store, either through an Instagram Store or by linking out to your own store, Etsy, or eBay portal. 
Pictures help sell strongly visual goods, from clothing to furniture, but with Instagram's billion-plus users, there is always someone who will be interested in your products, creating another revenue stream. And by selling your own goods, you don't need to rely on shoutouts or getting involved with affiliates that can complicate processes. 
When it comes to sales of creative works, you can use on-demand services to print only the art, photos tee-shirts, or other products that you sell, minimizing the costs and creating an efficient business. 
Offer Instagram services
There are many businesses and entrepreneurs that do not have the time to run their own social media or Instagram pages. Instead, you can offer to do it for them, using your skills to help build their audience and promote their posts and services, for a cut of revenue or a service charge like any other provider business. 
By partnering with other businesses, you reduce reliance on selling your own products and can learn and grow with a range of interesting clients, using best-of-breed practices to help drive their growth – which can also be used to boost your own Instagram presence, by growing followers, using shoutouts across your clients and using affiliates or sales services where needed. 
You can either offer organic services or Instagram ad management services. You can also help with more minor tasks like hashtag research or growth services. 
Build subscribers not followers
A brand new feature to Instagram is the Subscription feature. This is for brands or creators with a specific and deep or innovative take on a market that will attract those willing to pay a regular monthly fee. Currently in testing, when it becomes generally available creators and influencers will be able to offer subscriber content, bonuses, badges, and other goodies to their subscribers, helping to build a business or following based on strong and high-value content. 
This is just the latest attempt by Instagram to help its users make money. There are other ways to generate revenue from Instagram, from the traditional with videos now supporting in-stream adverts. This is great for brands with fun, educational or informative video content, with longer-form videos enabling multiple adverts to the quirky with badges. 
And as photos and other image-based content continue to take over traditional written and long-form content, there will be plenty more innovation as users look for other ways to profit from their efforts.
You may also like: Instagram Promotion: Get your Brand Promoted on Instagram
Image source: Shutterstock.com