Click here to get this post in PDF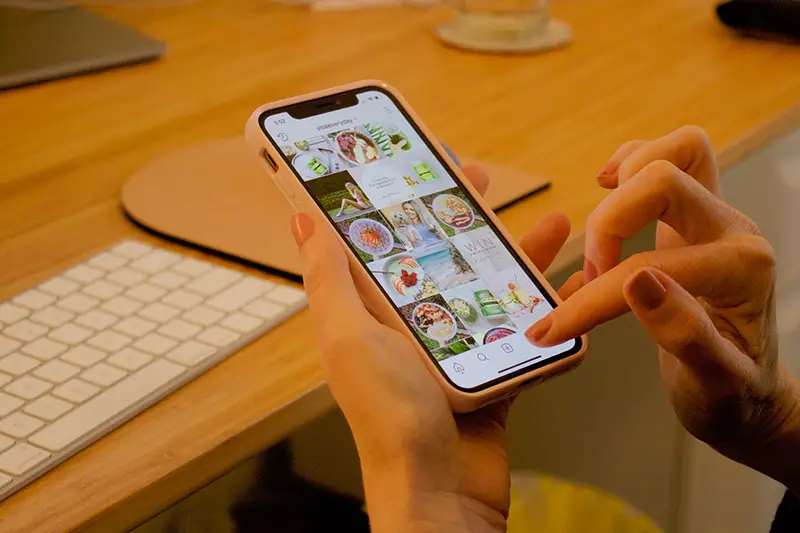 Do you want to get your brand seen by more people and grow a following of customers who are ready to pay? If so, Instagram is the right platform. Many global brands are finding ways to connect with the Instagram community and earn loyal customers who keep coming back for more. 
Most Instagrammers are shoppers who turn to social media for references. If you can communicate your brand message clearly through your posts and stories, you are likely to gain more Instagram followers. Here, in this article, we are going to show you the five best ways to promote your brand and get a wider reach on Instagram. So let's get started. 
Why is Instagram good for Brand Promotion?
Instagram is the third most popular social marketing platform worldwide with one billion active users. With such a large user base, you can reach a large percentage of your target market on Instagram. It is also the most gender-neutral social media platform so you can connect with both segments of your target audience. By providing value, earning trust, and building relationships, you can attract more Instagram followers and scale your business. If you are new to Instagram, we've got you covered. Here are five ways to promote your brand on Instagram – 
5 Ways to Promote your Brand on Instagram
1. Set Up an Optimized Instagram Business Account 
If you are going to use Instagram for business, your account must be separate from a personal one. Marketing is all about the audience, which is why you must set up a business account to look professional. Choose a name that is related to your business name across all other social media profiles. Keep your profile picture consistent and write a concise description. In your account, your bio is the one place where you can add clickable links. Always include a link to your product website or a targeted landing page. 
2. Create Popular Instagram Posts to Attract More Followers 
A wonderful picture is worth a thousand words and Instagram is a visual medium, so take advantage of this to hook your customers. Visuals show your product to users without you sounding like a salesperson. 67% of consumers find detailed images to be more valuable for purchasing product information. 
Promote your products with attractive and professional photos. You can also use Instagram filters to enhance the colors of the image and set the tone of the photos or get help using an online Instagram post maker. Another tactic to attract more Instagram followers is to focus on adding value and appeal to your feed. Offer irresistible promotions and product discounts to get a wider reach on Instagram. 
3. Boost Engagement and get more Instagram Followers
Even if your content is right on point, you need a marketing strategy to gain a wider reach on Instagram. Write entertaining or emotional captions. Personalize your captions and tell a story related to the post. Add call-to-actions to boost engagement on Instagram.
Include hashtags to improve online visibility. Hashtags are the only way to help users find you on Instagram. Brainstorm popular keywords relevant to your brand and add them in your captions. You can even create a hashtag for your brand and lump your content to make it easily searchable. 
Another way to increase engagement on Instagram is to share your followers' tagged photos on your profile. It creates a sense of excitement and joy among your followers. And most users share such posts with their friends and family, helping you gain more Instagram followers. 
4. Conduct Contests and Giveaways
Instagram contests and giveaways are one of the most popular marketing strategies to earn wider reach on Instagram, increase brand awareness and reward the most loyal customers. First, decide what you want to give away, it can be a brand product or a bundle of popular items from your collection. Post an appealing photo of that prize to bring in some excitement among the audience. Include details of the contest in the caption and add call-to-actions to encourage audience participation. Lastly, pick your winner and tag them in your final post for the giveaway contest. 
5. Work with Popular Influencers in your Industry
Influencer marketing is one of the most popular strategies to gain a wider reach on Instagram and skyrocket your product sales. It entails a paid partnership with Instagram accounts that have a sizable following of engaged users. Working with the right influencer can open up an opportunity to showcase your products to a wide audience who might be interested in your brand. 
Final Thoughts 
Instagram's social nature works to increase the intangible aspects of marketing such as brand equity, buyer loyalty, and lifetime user value. Here, the community and culture of your brand are as important as your products. Therefore, Instagram is the best platform to promote your brand. Instagram provides an opportunity to reach a large percentage of users who might be interested in your brand and turn them into loyal customers who keep coming back. 
There are several fun ways to promote your brand and build a loyal customer base on Instagram. The above tips will help you to achieve that. Further, it will also help to expand your business by gaining more Instagram followers. 
You may also like: How Are Brands Marketing Using Instagram?
Image source: Unsplash.com