Click here to get this post in PDF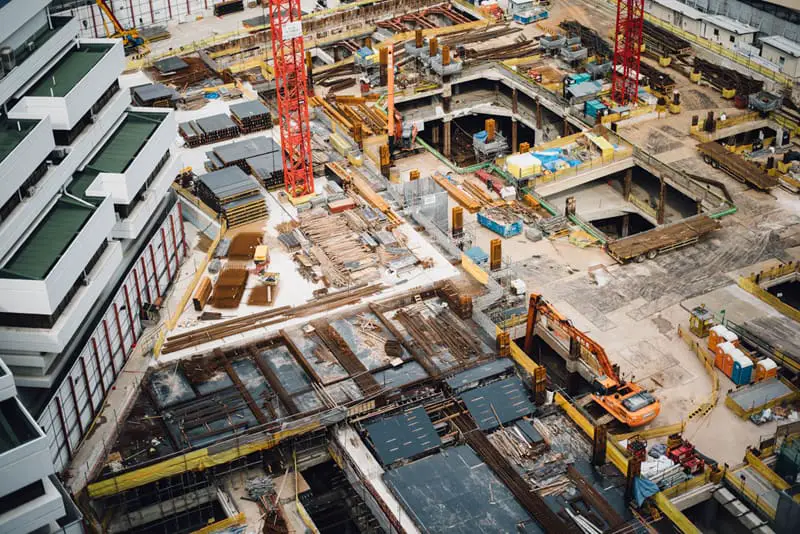 The construction industry continues to be one of the biggest polluting industries. The common products such as concrete, aluminium, asphalt, steel and so on required for construction jobs are directly responsible for driving up greenhouse gas emissions. The extraction and manufacturing of these products put a heavy toll on the planet. The construction industry also consumes nearly half of the resources extracted from nature.
Moreover, vegetation is cleared and excavated to make space for infrastructure. This makes the surrounding areas severely polluted. The air, water and noise pollution makes sites uninhabitable for the duration of the construction or more.
Considering the impact construction has on the environment, many countries are implementing strict regulations for construction activities. However, the responsibility to conserve our environment doesn't solely lie on the government. Construction companies should take the following measures to minimise their part in environmental degradation. Small changes collectively make a huge difference.
Switch to sustainable construction material
A significant impact can be made by switching to eco-friendly construction materials. Concrete, which is used for most projects, is a major contributor to high CO2 levels.
Some greener alternatives for concrete include straw bales, bamboo, rammed earth, recycled plastic, timbercrete and ferrock. All these materials are suitable for both residential and commercial projects.
Invest in second-hand machines
Second-hand machines work just as well as brand new ones but are available at a much lower price. In addition to being cost-effective, used machines are much better for the environment.
Apton Plant offers an extensive range of used machines. Their stock consists of good quality and reliable machines.
Power with renewable energy sources
Non-renewable energy generated by burning fossil fuels is bad news for the planet. In order to reduce CO2 emissions, a construction company should switch to renewable energy sources to power equipment.
Solar, hydro and wind energy are some popular renewable energy sources, which also promise lower energy bills.
Choose prefabricated materials
Instead of using on-site methods to build components, choose prefabricated materials. Incorporating prefabricated materials makes the job faster and economical. It will reduce waste and energy inefficiency.
Control soil erosion
Construction companies should take measures to keep soil erosion in check. It's crucial to put controls in place in order to prevent sediments from polluting surrounding air and water.

Courtesy Of Yak Mat
Responsible waste disposal
Being one of the biggest polluters makes waste disposal a major concern for construction companies. The initial plan of action should be finding ways to recycle and repurpose the waste.
The leftover waste should be meticulously sorted into recyclable and non-recyclable categories. Recyclable waste should be sent to recycling units and rest should be responsibly discarded.
Seek certification programs
Many countries offer certification programs that are awarded to companies for their compliance with various sustainability requirements. For instance, BREEAM is a sustainability assessment method in the UK. It measures a company on its environmental, social and economic sustainability performance.
Such certifications also offer tax benefits for companies.
Go paperless
Even though compared to other industries, construction doesn't heavily use paper, going paperless in the way forward. In this age and time, there are excellent software available that can easily replace paper blueprints and other physical documents. These management software streamline administrative processes. They also offer faster and accurate calculations, measurements and reporting.
Reform company ethos
Environmental consciousness cannot be an afterthought for any company. Sourcing and operating sustainable should be a fundamental part of a construction company's ethos. It's necessary to approach tasks with sustainability in mind from the very beginning. One way to achieve this is by sourcing material from green vendors.
Showing care for the environment isn't a choice; it's a necessity. Devising sustainable construction processes is a step in the right direction. We hope these tips inspire you to lead an environmentally-conscious company.
You may also like: Outlook for Arizona's Construction in 2020