Click here to get this post in PDF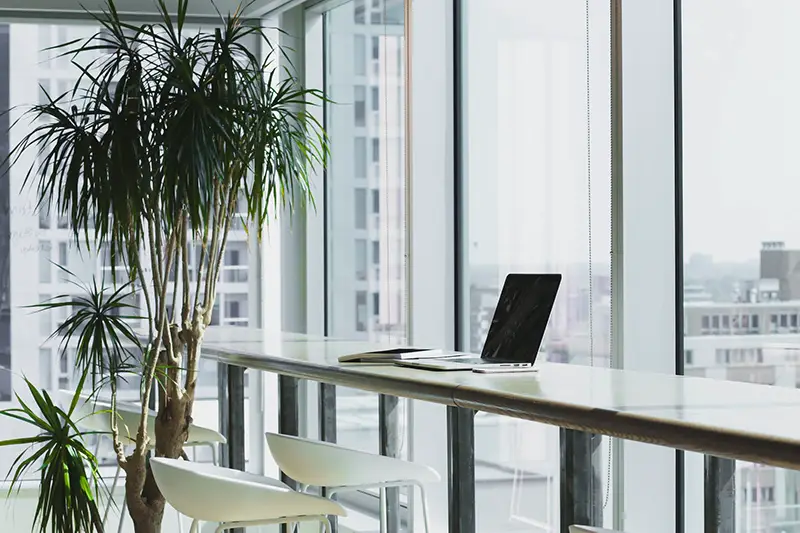 We all have an innate desire for freedom. Whether it's financial independence, the ability to choose our own paths in life, or enjoying the great outdoors without worrying about the environment, we all strive for freedom. In today's world, freedom and sustainability often go hand-in-hand. We can't protect our planet if we don't make sustainable business practices a priority. That's why this article will provide a comprehensive guide to setting up eco-friendly operations and ensuring your business runs sustainably.
Sustainable business practices are becoming increasingly important in today's world. However, as consumers become more aware of their impact on the environment, businesses must adjust their operations accordingly or risk losing their customers' trust and patronage. Fortunately, there are many steps that businesses can take to reduce their environmental footprint and ensure they are operating responsibly and ethically. From reducing energy consumption to investing in renewable energy sources, eco-friendly operations can be implemented with relative ease and minimal cost.
In this article, we'll explore how businesses can adopt sustainable practices to create a more sustainable future – one that allows us all to enjoy our hard-fought freedoms without compromising the health of our planet! So whether you're just starting on the path towards sustainability or looking to improve your existing green initiatives, this guide provides a comprehensive overview of ways your business can become more eco-friendly while still serving its customers well.
Definition
Sustainable business practices are an essential part of running a successful business. It's about more than just reducing your carbon footprint – it's about ensuring your operations are as eco-friendly as possible. To stay competitive, businesses must focus on environmental sustainability to ensure the longevity of their operations.
If you're looking to make your business more sustainable and eco-friendly, there are a few key steps you can take. First, identify areas of your operations that could be improved in terms of environmental impact. This could range from switching to renewable energy sources to reducing waste or implementing more efficient production methods. Once you've identified these areas, set goals for improvement and come up with strategies to reach those goals.
Finally, start implementing those strategies! Make sure you track your progress to see where improvements have been made and what else needs to be done. Identify the key processes in your industry, like for example the packing process, and implement eco-friendly solutions. By taking the necessary steps towards green business practices, you'll benefit the environment and your bottom line. With sustainable business practices in place, you'll be well on your way towards long-term success!
Benefits Of Adopting Sustainable Practices
As the world's resources become increasingly scarce, adopting eco-friendly practices in business operations is more important than ever. Taking steps towards sustainability can bring a host of benefits to your organization – from cost savings and increased efficiency to improved customer perception and market share.
One of the biggest advantages of sustainable practices is that they often lead to higher levels of eco-efficiency. This means that you will be able to do more with fewer resources, saving money on energy consumption or raw materials while still producing the same quality products or services. Businesses can benefit from resource-saving approaches such as game changing appliances, which can greatly improve manufacturing processes or transportation methods. By reducing waste and optimizing efficiency, companies can save money on operating costs while still maintaining their environmental standards. Not to mention, it could be simple as just buying hot water taps for your office kitchen.
Another great benefit of sustainable business practices is the potential for green marketing. Customers are becoming more conscientious about the impact their purchases have on the environment, so by emphasizing your organization's commitment to sustainability, you can attract environmentally conscious consumers – and boost your bottom line in the process! With eco-friendly operations in place, you'll be well-positioned to capitalize on this growing trend and stand out from competitors who haven't made similar commitments.
The advantages of implementing sustainable practices are clear: cost savings, resource efficiency, and reduced environmental impact are just a few of them. Not only will these strategies help protect our planet – they will also help create a healthier bottom line for your business as well!
Strategies For Implementing Sustainable Operations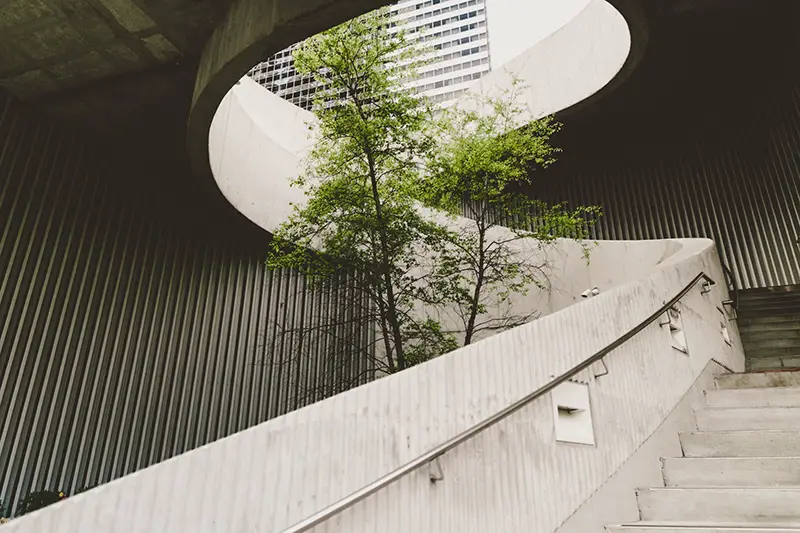 When it comes to implementing sustainable operations, there are a variety of strategies that organizations can explore. From environmental initiatives to green operations and eco-friendly tactics, sustainable strategies should be tailored to the specific needs of your business. To get started, consider the following:
First, assess your current practices and identify areas where you can make improvements. This could range from reducing energy consumption or waste production to finding ways to use fewer resources in the manufacturing process. You should also look for opportunities to increase efficiency and decrease costs – such as utilizing renewable energy sources or investing in energy-efficient equipment.
Second, seek out ways to reduce your carbon footprint by introducing corporate sustainability initiatives. This could include transitioning away from fossil fuels or utilizing alternative transportation methods for deliveries or shipments. Additionally, you may want to explore green technology, such as solar power or wind turbines, for generating electricity onsite.
Finally, look for ways to engage with customers who share your commitment to sustainability. This could include communicating the environmental benefits of certain products or services, hosting events centred around eco-friendly practices, or even offering incentives for environmentally conscious purchases. This will help build customer loyalty and demonstrate your organization's dedication to reducing its impact on the planet.
Challenges In Achieving And Maintaining Sustainability
While organizations can take a variety of steps to implement sustainable operations, there are also challenges that can arise in achieving and maintaining eco-friendly initiatives. These may include financial limitations or a lack of access to renewable energy sources. Additionally, there may be cultural considerations to consider when introducing green practices – such as how the staff will react to changes or the need for additional training.
Another challenge organizations face is staying motivated and committed to sustainability efforts over time. This involves making sure all employees are on board with the initiatives and that everyone is held accountable for their environmental impact. It also requires ongoing research into new opportunities for reducing resource consumption and increasing efficiency.
Ultimately, it's important for organizations to recognize that sustainable operations do require time and money – but they can also bring about greater rewards in terms of cost savings, customer loyalty, and improved public perception of your business. The key is being proactive in finding creative solutions to the challenges associated with eco-friendly operations while always keeping an eye on long-term goals.
Measuring Success In Sustainability Initiatives
Measuring the success of sustainable initiatives is essential for organizations looking to make the most of their eco-friendly operations. To do this, it's important to create and track specific goals related to green initiatives, such as reducing water and energy consumption or waste management. Organizations should also assess the environmental impact of their strategies and any changes in processes that have been implemented.
Businesses can also use sustainability measurement tools to monitor progress and make sure they are on track with their goals. This can include using data analytics to evaluate resource consumption or incorporating feedback from customers into the decision-making process. Additionally, organizations should consider implementing internal incentives for employees who demonstrate a commitment to sustainable practices.
By assessing progress consistently and accurately, businesses can ensure that their sustainable strategies remain effective and relevant over time. Doing so will help them become more environmentally responsible and increase customer loyalty and improve public perception of their business – all while contributing positively towards a greener future.
Conclusion
In conclusion, sustainable business practices are essential in creating a more eco-friendly world. While adopting these practices may come with some challenges, there is no doubt that the benefits far outweigh any costs. Investing in sustainability initiatives can help businesses become more competitive and profitable in the long run. Measuring success by tracking progress and understanding what works best for a particular business is also important. With the right strategies and dedication to sustainability, businesses can make substantial progress towards an environmentally conscious future.
By investing in sustainable operations, we're taking steps towards a better future for our planet and its people. We have an obligation to reduce our impact on the environment and help preserve resources for generations to come. By making responsible decisions today, we can ensure that our children have a healthier tomorrow.
Sustainable operations aren't just about doing the right thing; it's about doing something meaningful for our planet and its inhabitants. Let's all work together to create a brighter tomorrow by embracing sustainable business practices today!
You may also like: Sustainable Home Building: How It Works and Why You Should Consider it