Click here to get this post in PDF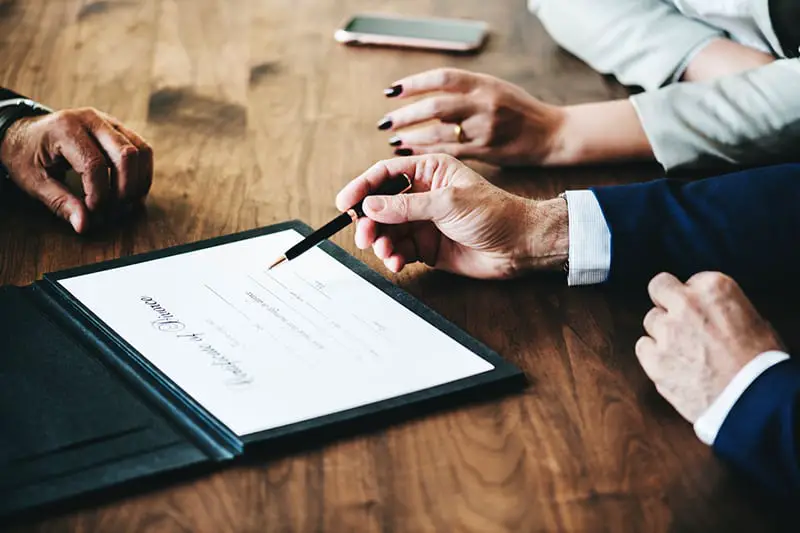 Going through a divorce is, without a doubt, one of the most difficult experiences a person can endure. While it is obviously tough from an emotional standpoint, the financial impact can also be huge, especially when it comes to high-net-worth divorces.
Divorce is something very few people plan for. Dividing up your shared assets and removing them from any tax-efficient accounts can be costly and reaching a fair financial settlement can take a long time —  even years if both parties contest the divorce. For regular people, the divorce process is complicated enough, but for business owners, it's especially troublesome because an unfavourable financial settlement could spell serious problems for their company.
Below, the high-net-worth divorce lawyers at KMJ Solicitors provide some useful guidance on the divorce process, with careful consideration to the protection of assets and avoiding common mistakes.
Is Yours a High-Net-Worth Divorce?
In the UK, a High Net Worth Individual (HNWI) is someone who has self-certified that:
They have an annual income to the value of £100,000 or more
Their assets are worth £250,000 or more. Net assets here don't include:

The primary residence or loans secured on that property
Any benefits (pensions or otherwise) that are payable in the event of redundancy, death or retirement. It's worth noting that, in this case, the HNWI and their dependents may be entitled to these benefits.
Seek the Advice of High-Net-Worth Divorce Lawyers
Step one of any divorce — or any other legal process, for that matter — is to seek the advice and guidance of a high-quality legal professional. In this case, you'll find that the best option is to hire a divorce lawyer who either specialises in high-net-worth divorces or has previous experience in cases of a similar nature. Doing so will ensure that you not only have the best person for the job working behind the scenes but also that you'll benefit from their knowledge during your divorce and when planning for the future.
As a business owner, you'll already be in the habit of finding the best people at your disposal, whether these are new employees, clients, or industry connections — and you should maintain the same train of thought when choosing a divorce lawyer. Shopping around for reputable and experienced high-net-worth divorce lawyers ensures that you have the best chance of protecting your business from the financial impact of divorce, as well as gain a better understanding of how to protect your assets in a personal and professional capacity.
Avoid Common Pre-Divorce Mistakes
The following actions often cause problems in the long run, despite seeming sensible or tactile at the time:
Reaching an agreement before taking expert legal advice: You won't know the full extent of your partner's assets and how the court would divide these assets. Making firm agreements about how the assets should be divided — and then, upon seeking the advice of a high-net-worth divorce lawyer, discovering that the agreements made were ill-judged — can create mistrust, hostility and generally start a divorce off on the wrong foot.
Gathering information and documents that don't belong to you: The courts do not permit actions including opening your spouse's bank statements and logging into their email accounts. Any evidence obtained without the right to do so is not generally admissible in family law.
Transferring assets: Whether you transfer assets to third parties or move them offshore or into trusts, the courts will take the view that it was done to deceive the court.
Moving out of the marital home: Although it may well be difficult, it's often advisable to remain in the marital home with your spouse and children. If you do move out, your spouse may be able to argue that they are the primary caregiver of your children and, therefore, have a greater need for housing. This may also leave them in a more favourable position financially. For business owners, this can be a huge problem, as it means you'll have to contend with the financial adjustment and find new living arrangements, both of which can severely affect your ability to run a company efficiently.
Does My Spouse Have a Stake in My Company?
When it comes to the division of assets, the court's starting point is equality between both parties. This includes shares in private or public companies. As a business owner or shareholder in a private company, there may be arguments you can deploy to dispute the presumed equal division. You are more likely to be successful if you established the business before meeting or marrying your spouse.
Your first step will be to work out the value of the business assets. This can be initially carried out by your company's accountant, but if both sides fail to agree on the value, an independent forensic accountant's report may be needed to settle the dispute. Once a value has been determined, a percentage to which your spouse is entitled will need to be decided.
This could be 50% but, depending on the arguments put forward, it may differ. In these situations, the courts will discuss liquidity and try to establish if anything can be extracted or sold from a company to satisfy the financial entitlement of the other party. This most commonly comes in the form of funds or property.
You may also like: Why You Need to Write a Will as A Business Owner