Click here to get this post in PDF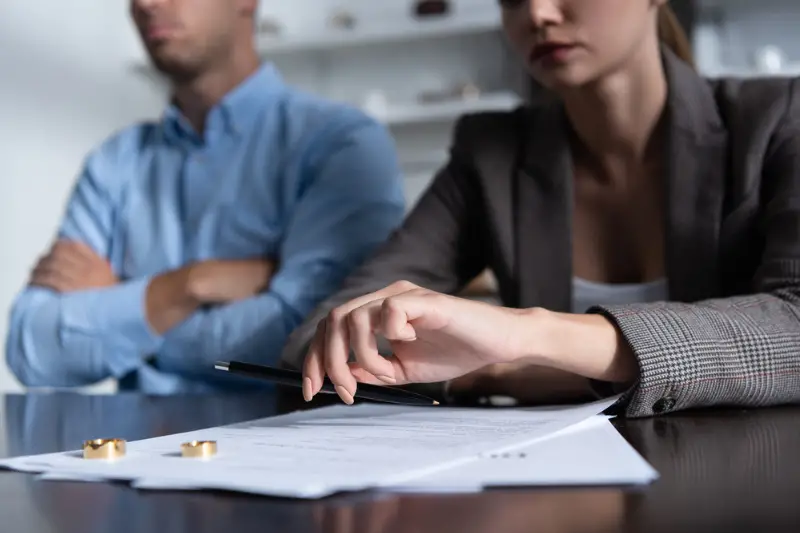 Getting a divorce is rarely easy. Apart from being emotionally difficult, it can also be challenging to navigate through all the financial and legal implications the divorce has on your life and your spouse's. There are times when financial issues might even be the cause of delay in terms of settling the divorce. However, it pays to prepare for a divorce when you know it's about to happen. Preparing for divorce by using a firm such as Peters And May official family lawyers can help ease the pain even for a bit.
What To Do Before the Divorce
Are you eligible for a divorce?
When you are sure that your marriage has broken down or is on its way, the first thing you have to do is to know if you are legally eligible for it. In Australia, it is important to be able to prove that your marriage has been "irrevocably broken down" and that there is no likelihood for it to be repaired. To add to that, you should also be able to prove that you have been separated for more than 12 months. Ideally, you have been living in separate homes for a full 12 months and a day. However, if you still live under the same roof, then there are other ways to prove that the marriage has failed.
Take account of your finances.
The next thing you have to do is to take account of your own financial situation – are you the breadwinner or the homemaker? Will your current salary be able to support your future lifestyle? If you know that your current salary won't be able to support your needs, experts at Arnold, Wadsworth, & Coggins suggest you might want to consider getting a higher-paying job.
Likewise, now is the best time to create your own bank account if you didn't have any before your marriage. Start depositing money to your own bank account so that you have enough savings for the divorce.
Expect the changes that will eventually happen.
There are many changes that will happen while you are going through a divorce. At the same time, there are things that will be out of your control during the mediation. So while you are preparing your finances, always prepare for what will change once you have filed for divorce. Whether it's divorce or prenuptial agreements, Konicek Law can help with your family legal issues in Orlando.
Communicate with your soon-to-be ex.
Going through a divorce can be tough but even if you are already parting ways with your spouse, it is always helpful to communicate with each other. Talk about your joint accounts and how you plan to divide them. If you can come up with an agreement beforehand, then that will save a lot of time during the mediation. It will also help for both to formalize a separation date which will also be the basis for when your conjugal obligations will stop.
What To Do During the Divorce
Hire a lawyer.
If you don't have a divorce attorney yet, then now is the best time to look for one. Divorce attorneys are family law experts which means that they know how to handle divorce well as far as legal and financial matters are concerned. Most of the time, a divorce attorney can be expensive, but when there are a lot of financial assets at stake, you wouldn't want to risk not having an expert in this.
What's different in Australia than in other countries is that it applies a "no-fault" divorce system. This means that you do not have to prove that your spouse has anything to do with the damage in the marriage. So, your lawyer will not really be there to prove that to court, but they will be there to help you file and draft all the documents you need.
Get your affairs in order.
Whether or not you get an attorney, you will still need to sort out your affairs with your spouse – read more. Usually, the separation of assets takes the longest, so it is best to agree on certain things and to compromise. Most of the time, you won't get everything you want from divorce mediation but for the sake of being able to put this issue to rest, agree to compromise.
Behave.
Even if you are not appearing in court, you have to behave during the whole divorce process. This means not getting drunk and wasted or getting into relationships. Not only can these things add friction to your current running divorce, it can also affect how you think and carry yourself all throughout the process.
What To Do After the Divorce
Be aware of your current state.
When the divorce order has already been given to you, you are now officially single. While this is news to celebrate, there are a lot of things coming up ahead that will change the course of your life. If you have a child, then you would have to explain to him or her the situation. You might also be experiencing tough times yourself, so it's best to sit back and just be aware of how you are in general.
Craft a plan.
But you shouldn't stop at sulking. Your marriage might be over but your life isn't. You can take this opportunity to craft a plan that is right for you and your kids. This can mean a change at work, home, or even a change in where you live.
Realign your lifestyle.
Part of the plan is the execution. To be able to lessen the burden of divorce, make sure you assess your lifestyle and whether or not it can be supported by your salary. Doing this will help you to be mindful of your splurges and to lessen the chances of you gaining debt.
Protect your assets.
And finally, learn to protect your assets. Now that you are living by yourself and everything you have is solely yours, you have to be responsible for taking care of your assets. Apply for the permanent life insurance that can serve as safety nets for unfortunate events. In this way, you are always prepared for anything that can happen and it won't hurt your bank account.
Divorce is tough but when you do these 10 things, the weight of it can be more manageable.
You may also like: High-Net-Worth Divorce for Business Owners: How to Protect Your Assets