Click here to get this post in PDF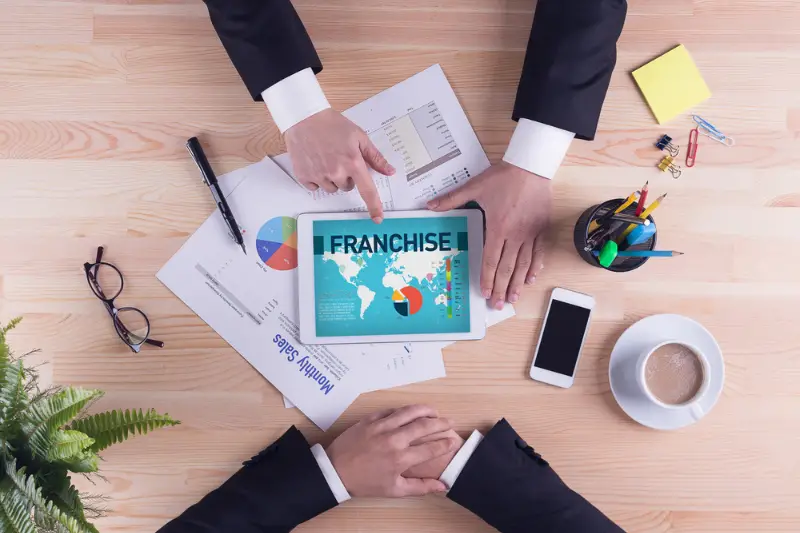 When it comes to understanding the importance of a franchise disclosure document (FDD), there is a lot to unpack. This comprehensive legal document plays a crucial role in franchising, providing prospective franchisees with vital information about the franchisor and the business opportunity they are considering.
In this section, we will delve into exploring what exactly an FDD is and why it holds such significance in the world of franchising. So, let's dive right in and shed some light on the key aspects of FDDs that every aspiring franchisee should know.
What Is an FDD and Why Is It Important?
The significance of understanding a Franchise Disclosure Document (FDD) and its importance cannot be overstated. FDD serves as a comprehensive guide for potential franchisees, providing crucial information about the franchisor-franchisee relationship, the investment required, and the business model of the franchise. By reviewing the FDD before signing any agreements, individuals can ensure they have a thorough understanding of the terms and conditions involved. This allows for informed decision-making and evaluation when considering investment opportunities within the franchise industry.
Furthermore, an FDD is required by law for franchisors to provide to potential franchisees. It consists of 23 sections that cover vital information such as background details on the franchisor, financial statements, costs involved in operating the franchise, obligations of both parties, intellectual property rights, and much more. To fully grasp the significance of an FDD in evaluating a franchise opportunity, it is essential to comprehend each section's key information.
In summary, comprehending what an FDD entails and recognizing its importance is crucial for anyone considering investing in a franchise. It acts as a vital tool in evaluating business opportunities within this market sector while ensuring transparency between franchisors and potential franchisees. By thoroughly reviewing its contents and seeking legal advice, if necessary, individuals can make informed decisions that minimize the risk of financial loss and maximize the potential for success.
Understanding the Franchise Disclosure Document
Understanding the Franchise Disclosure Document (FDD) is crucial when considering a franchise opportunity. As someone exploring the world of franchising, you may be wondering about the purpose and scope of the FDD, the roles of the franchisor and franchisee, and the investment and business model involved. In this section, we'll dive into these key aspects, shedding light on the importance of FDD and provide insights into how it shapes the franchising landscape. So, let's delve into the details and uncover what FDD has in store for prospective franchisees like us.
The Purpose and Scope of the FDD
The purpose and scope of the FDD is to provide essential information about a franchise opportunity to potential investors. This document outlines the rights and obligations of both the franchisor and franchisee, as well as details regarding the investment and business model of the franchise. By reviewing the FDD before signing, potential investors can make informed decisions about their investment.
The FDD plays a crucial role in establishing transparency and trust between the franchisor and potential franchisees. It ensures that all parties have access to accurate and comprehensive information about the franchise opportunity. The scope of the FDD encompasses various aspects such as financial performance representations, initial fees, ongoing fees, territory rights, advertising requirements, training programs, and termination policies.
In addition to its informational value, the FDD also serves as a legal requirement for franchisors. They are obligated by law to provide this document to prospective franchisees at least 14 days before any agreements are signed or money is exchanged. This time frame allows potential investors to thoroughly review and understand all aspects of the franchise before making a commitment.
To ensure a successful evaluation and investment decision-making process, it is crucial for individuals considering a franchise opportunity to carefully review each section of the FDD. By understanding the purpose and scope of this document, potential franchisees can make informed decisions that align with their goals and expectations.
Don't miss out on this important step in your journey towards owning a franchise! Take the time to review, analyze, and understand every detail contained within the FDD. By doing so, you can minimize risks, assess profitability potential, and ultimately make an informed choice that fits your aspirations as an entrepreneur.
The Role of the Franchisor and Franchisee in a Franchise Relationship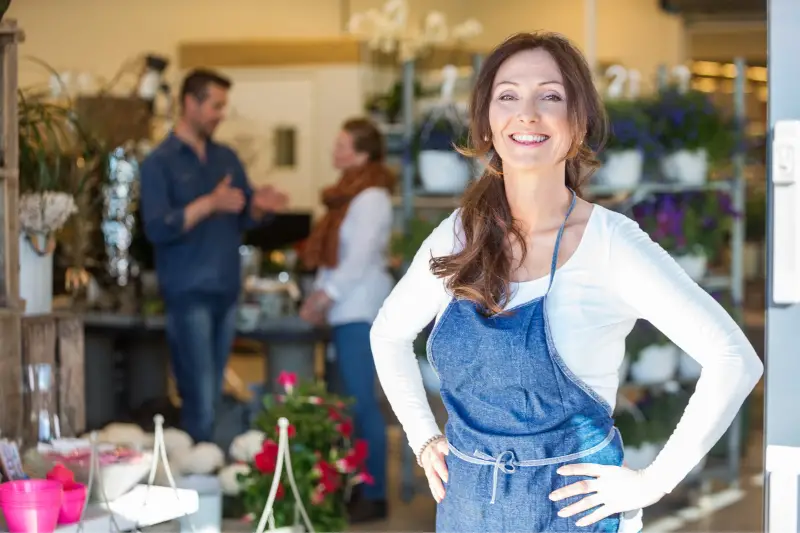 The Franchisor and Franchisee play pivotal roles in a franchise relationship. The franchisor is responsible for providing the franchise opportunity, support, and guidance, while the franchisee operates the business according to the established model. The dynamic between these two parties is crucial for the success of the franchise.
In this relationship, the franchisor acts as a mentor and provides comprehensive training and ongoing assistance to the franchisee. They offer expertise, proven systems, and a recognized brand name to help the franchisee establish and grow their business. The franchisor also sets standards and guidelines that ensure consistency across all franchise locations.
On the other hand, the franchisee's role involves implementing and executing the franchisor's systems, following operational protocols, and maintaining high standards of quality and customer service. They have the responsibility to operate their business efficiently while adhering to the terms outlined in the franchise agreement.
Additionally, effective communication between both parties is essential for a successful partnership. The franchisor should keep an open line of communication with their franchisees to address any concerns or issues promptly. In return, franchisees should provide feedback to help improve operational processes and contribute to the ongoing success of the entire franchise system.
It is important for both franchisors and franchisees to understand their roles clearly and work collaboratively towards shared goals. By doing so, they can create a strong foundation for a mutually beneficial relationship that fosters growth and profitability. Here are a few things to consider for ensuring a positive working relationship between franchisors and franchisees:
1. Clear expectations: Clearly communicate roles, responsibilities, and performance expectations from both sides.
2. Supportive environment: Provide ongoing training, guidance, and support to empower franchisees in managing their businesses effectively.
3. Open communication: Establish effective channels of communication to address concerns or suggestions promptly.
4. Mutual respect: Foster an atmosphere of mutual respect where both parties value each other's contributions.
5. Continuous improvement: Encourage feedback from franchisees and actively seek ways to improve the franchise system for all stakeholders.
By adhering to these suggestions, franchisors and franchisees can foster a strong and mutually beneficial relationship that forms the cornerstone of a successful franchise operation.
The Investment and Business Model of a Franchise
The investment and business model of a franchise can vary greatly depending on the specific franchise opportunity. Understanding this aspect is crucial for making informed investment decisions.
Below is a table showcasing some key elements of the investment and business model of a franchise:
| | |
| --- | --- |
| Element | Description |
| Initial Investment | The upfront cost of purchasing a franchise |
| Royalty Fees | Ongoing fees paid to the franchisor for brand and support |
| Advertising Fees | Contributions towards national or regional advertising |
| Territory | Exclusive area where the franchisee operates |
| Training and Support | Assistance provided by the franchisor to ensure success |
| Marketing and Branding | Utilizing the established brand identity |
It's important to note that each franchise may have its own unique aspects in terms of investment requirements, royalty fees, territories, etc. Potential franchisees should thoroughly review the Franchise Disclosure Document (FDD) to understand these details before signing any agreements.
One key aspect not previously covered is the significance of training and support offered by franchisors. Comprehensive training programs help new franchisees understand and operate within the proven business model effectively. Furthermore, ongoing support from the franchisor assists in addressing challenges as they arise.
To make an informed decision when evaluating franchise opportunities, it is recommended to:
Research and compare multiple franchises to understand industry standards for initial investments, royalty fees, etc.
Engage in discussions with existing franchisees to gain insights into their experiences with the business model.
Seek professional advice from legal or financial experts who specialize in franchising.
Carefully review all sections of the FDD, paying close attention to financial obligations, territory restrictions, and termination conditions.
By following these suggestions, potential investors can assess the investment and business model of a franchise more comprehensively, enabling them to make informed decisions aligned with their goals and expectations.
Requirements for a Franchise Disclosure Document
When it comes to franchise opportunities, understanding the requirements for a Franchise Disclosure Document (FDD) is crucial. As a potential franchisee, I would ensure that I have all the necessary information before making any commitments. In this section, we will explore the legal obligations of franchisors to provide the FDD, ensuring transparency in the franchising process. Additionally, we will discuss the importance of reviewing the FDD thoroughly before signing any agreements, empowering franchisees to make informed decisions for their future ventures.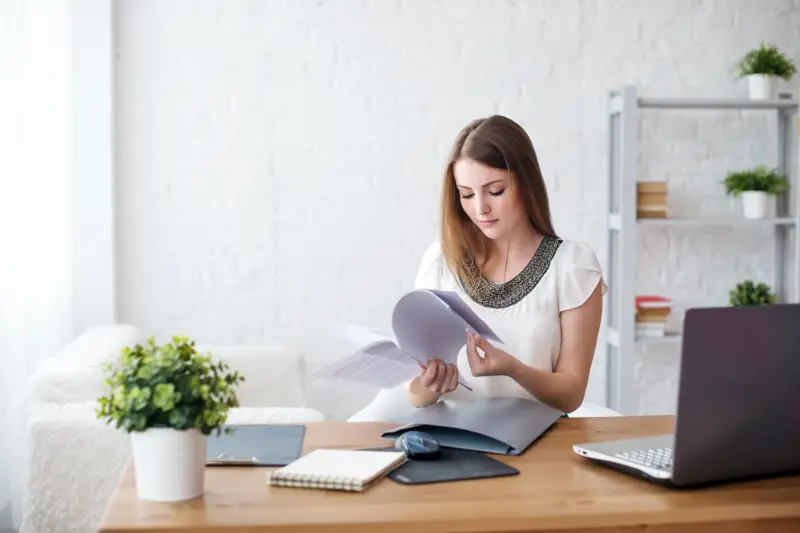 Legal Obligations of Franchisors to Provide the FDD
Franchisors have a legal obligation to provide the Franchise Disclosure Document (FDD) to potential franchisees. This document serves as a crucial source of information for prospective investors, outlining the terms and conditions of the franchise relationship. The FDD ensures transparency and helps franchisees make informed decisions before entering into a franchise agreement.
The FDD is a comprehensive document that includes various sections covering essential aspects such as financial performance representations, fees, franchisor background, and other relevant details. By providing this information, franchisors fulfill their legal obligations and enable potential franchisees to assess the risks and benefits associated with investing in their franchise opportunity.
It is important for franchisors to ensure that the FDD is reviewed by potential franchisees before signing any agreements. This allows them to fully understand the terms of the franchise relationship, including any financial commitments and operational requirements. By providing the FDD in a timely manner and encouraging thorough review, franchisors demonstrate their commitment to transparency and fair business practices.
In a recent case involving a franchisor who failed to provide the required FDD to a prospective franchisee, legal action was taken against them for violating their legal obligations. This example highlights the significance of adhering to these obligations and emphasizes the importance of providing accurate and complete information in the FDD. Ultimately, complying with legal obligations regarding FDD provision is not only necessary from a regulatory standpoint but also essential for establishing trust with potential franchisees.
Reviewing the FDD before Signing
Reviewing the FDD before making a commitment is crucial for potential franchisees. It helps them ensure they fully understand the terms and conditions of the franchise agreement and make an informed decision about investing in the business opportunity.
Here is a 5-step guide to reviewing the FDD before signing:
Carefully read through each section of the FDD, paying close attention to details such as initial investment costs, ongoing fees, and restrictions on territory or products.
Seek professional advice from an attorney or a franchise consultant who specializes in reviewing franchise documents. They can provide valuable insight and help you interpret any complex legal terms.
Take note of any red flags or areas of concern that arise during your review. This could include excessive fees, restrictive clauses, or ambiguous language that may impact your ability to run the franchise successfully.
Consider conducting thorough market research to assess if there is demand for the product or service offered by the franchisor in your desired location. Understanding market potential can significantly impact your success as a franchisee.
Sections of the Franchise Disclosure Document
When exploring the Franchise Disclosure Document (FDD), it is crucial to understand its various sections. These sections serve as a comprehensive guide to the franchise opportunity being presented.
So, let's dig into the details and gain a deeper understanding of the important aspects covered in each section of the FDD.
Overview of the 23 Sections in the FDD
The FDD provides a comprehensive overview of the 23 sections that are essential for franchise evaluation and investment decision-making. The information contained in these sections helps potential franchisees gain a deep understanding of the franchisor's business model, requirements, and legal obligations. It serves as a valuable resource for assessing the viability and profitability of the franchise opportunity.
Here is an overview of the 23 sections in the FDD:
1. Franchisor and any Predecessors – Provides information about the franchisor's history, key executives, predecessors, and affiliates.
2. Business Experience – Details the business experience and backgrounds of the franchisor's officers and directors.
3. Litigation – Discloses any past or pending litigation involving the franchisor or its officers.
4. Bankruptcy – Informs about any bankruptcy filings by the franchisor or its officers.
5. Initial Fees – Outlines all initial fees that must be paid by the franchisee.
6. Other Fees – Describes ongoing fees such as royalties, advertising contributions, or technology fees.
7. Initial Investment – Provides an estimate of the total initial investment required to open a franchise.
8. Restrictions on Sources of Products and Services – Indicates if there are restrictions on where franchisees can purchase products or services needed to operate their business.
9. Franchisee's Obligations – Lists specific obligations that must be fulfilled by franchisees.
10. Financing Available for Franchisees – If applicable, this section outlines any financing options available for potential franchisees.
11. Franchisor's Assistance, Advertising, Computer Systems, and Training – Explains what assistance will be provided by the franchisor regarding training, advertising support, computer systems access, etc.
12. Territory Provisions – Indicates whether franchisees will receive exclusive territorial rights.
13. Trademarks License – Indicates whether trademark rights will be granted to franchisees and if they have the option to further license those rights.
14. Patents, Copyrights, and Proprietary Information – Covers any patents, copyrights, or proprietary information that the franchisor may possess and potentially license to franchisees.
15. Obligation to Participate in the Actual Operation of the Franchise Business – Highlights any requirement for franchisees to actively participate in the day-to-day operations of their business.
16. Restrictions on What Goods and Services You May Offer – Specifies any limitations on the goods and services that can be offered by franchisees.
17. Renewal, Termination, Transfer, and Dispute Resolution – Outlines the terms and conditions for renewing, terminating, transferring, or resolving disputes related to the franchise agreement.
18. Public Figures – Discloses if any public figures endorse or are associated with the franchisor or its products/services.
19. Earnings Claims – Includes any earnings claims made by the franchisor and provides supporting data.
20. List of Outlets – Provides a comprehensive list of current and former franchises operated by the franchisor.
21. Financial Statements – Presents audited financial statements of the franchisor for potential franchisees' review.
22. Contracts – Contains copies of all contracts that potential franchisees will be required to sign.
23. Receipts – Acknowledgment that potential franchisees have received a copy of the FDD.
To fully evaluate a franchise opportunity, it is crucial for potential investors to carefully review each section's information in the FDD.
It is important for potential investors to understand that a thorough review of the FDD is essential before making an informed decision about investing in a franchise opportunity.
To ensure you don't miss out on critical information regarding a potential franchise opportunity, carefully examine each section of the FDD. Take note of important details related to fees, legal matters, operational requirements, and any other relevant factors. This diligent approach will empower you to make confident investment decisions based on transparency and knowledge.
You may also like: How To Choose A Good Franchise For Business?
Image source: Depositphotos.com