Click here to get this post in PDF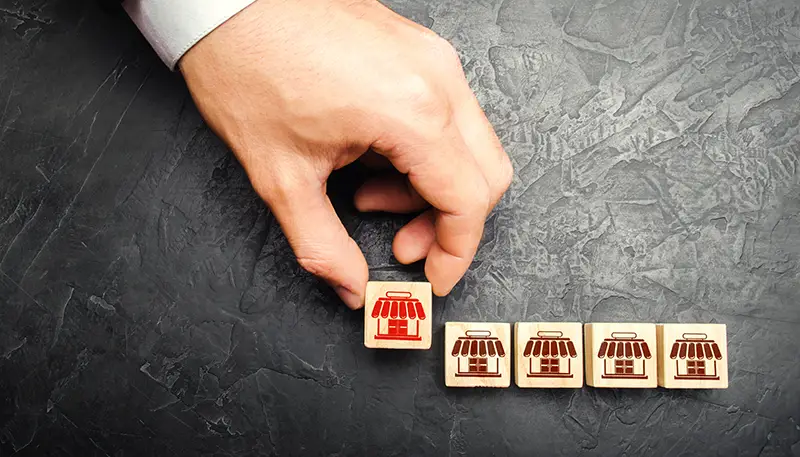 Buying into a successful franchise is one of the best ways to start a profitable business. However, with so many options available, choosing the right franchise becomes essential to your chances of success as an owner. While the appeal of a well-known brand or business concept is appealing, the details really matter when building a business that will thrive for years to come.
As a franchisee, you are embarking on a business partnership with obligations and responsibilities on both sides. The franchise brings established products, services, operational procedures, marketing strategies, and industry expertise. As an owner, you contribute local market knowledge, implementation, and management of day-to-day business operations to drive growth. When the partnership is strong and balanced, franchise businesses prosper.
This article focuses on discussing how to choose a successful franchise to earn profit and also establish a long-term partnership. With the right choice, buying a franchise can be an easy path to entrepreneurship, financial freedom, and business ownership you love.
Do Your Homework
Research different franchises to find ones in desirable industries with potential for success and solid track records. Look at factors like:
Target market demand and growth trends- Choose a fast-growing market with demand for products/services.
Business model. -Seek one with a simple, proven concept and systems to minimize work. Look for efficiencies and guidance on key business areas like target marketing, operations, technology, and costs.
Start-up and ongoing costs- Make sure fees, costs, and royalties fit your budget while still allowing profit margins.
Training and support- Find excellent support to help you learn and thrive, including an experienced support team, guidance, resources, and support networks.
Evaluate The Brand
Choose a franchise with a reputable, well-known brand. Best franchises have built loyalty and premium positioning through quality products/services. They can also help market the business through existing efforts.
Look at online reviews to gauge real satisfaction levels and key strengths or weaknesses.
Find out how long the franchise has been in business and what is its success record.
Established, successful brands provide a solid foundation on which to build a profitable business. They implement proven business models, have dedicated support, and drive consistent quality, value, and customer experience.  According to franchisors at Fantastic, the reputable brand has thorough history, a proven trackback and solid market cap.
Check The Business Model
A good franchise has a simple, proven model with tested systems and guidance. Look for:
A clear target market and how to reach key customers.
Competitive advantages that set you apart and differentiate.
Standardized operational procedures maximizing productivity and quality.
Tools, technology, resources, and best practices to implement the model.
Integrated marketing and sales strategies proven to drive revenue and growth.
A scalable, optimized model will give your business the best chance of success. The franchise should provide clear guidance on all elements of operations to ensure you implement their tried-and-true approach.
Evaluate Training Support
Look for a franchise providing extensive initial and ongoing training. This includes:
Thorough training on all operations, technology, marketing, finance, legal issues, etc.
Continual resources, guidance, and support to help manage the business successfully.
Access to support teams and helplines to solve problems.
Operational manuals, best practices, and handbooks for reference.
Partnerships, materials, and strategies for marketing and growth.
A network of fellow franchisees for advice, collaboration, and new ideas.
Strong support is essential for implementing the model properly, overcoming obstacles, and building a profitable business. It helps ensure you have what you need to thrive as a franchisee.
You may also like: 5 Sure-fire Ways to Make Your Franchise a Success
Image source: Depositphotos.com