Click here to get this post in PDF
The saying that two brains are smarter than one explains why so many business owners decide to create partnerships. It's not only the brains that are supposed to work well, but it's very important that partners' personalities get along as well. That's why you should always do whatever you can to make your partnership stronger. Here are 5 tips that will help you build strong business partnerships and thus ensure that your business is only going to grow.
Create a Powerful Vision Together
When it comes to partnerships, it's critical for both sides to create a shared vision that will keep them going. If you and your partner aren't aiming at the same goals, there are many different troubles that can arise. Of course, the motives of you and your partner can be different, but it's crucial that the overall objective is the same. The best way to make sure both of you are at the same page is to discuss every single detail of your deal. It's always a good idea to put the shared vision in writing and use it as a reference for every business decision you are supposed to make.
Utilize Strengths of Each Partner
It's also very important that you and your partner identify your most obvious strengths. If you manage to identify and utilize each partner's strengths properly, it will add to the motivation and the odds of long-term success. No matter what line of business you and your partner deal in, there has to be something you are particularly good at. You should try to write down your strengths and ask your partner to do the same. You can then sit together and discuss how you might be able to apply these in order to achieve the shared goal.
Define Each Partner's Job Roles
In order to prevent operating under false assumptions, you and your partner should clearly define your job roles. Make sure the both of you know exactly what you are responsible for and how you are supposed to do it. Lack of clarity related to job roles is one of the most common sources of frustration and disappointment in partnerships. Both of you should list the things you can deal with and assign your job roles according to it. If there are any uncovered tasks, you can always hire a third party to do it for you.
Make Your Partner Feel Appreciated
The success of your business as well as the business of your partner also heavily depends on how you two are getting along. That's why you should always do whatever you can to make your business partner feel appreciated. First of all, you should make sure all of your staff know your business partner's name so that they can greet them properly before your meetings. If your partner is from another city, it's always a good idea to have professionals pick them up as soon as they arrive. For example, if you need a private hire car in Sydney, there are local transfer specialists you can turn to.
Handle Any Disagreements Early
In most of the partnerships, some disagreements will occur. Still, it's very important that you deal with any disagreements effectively and as early as possible. Only if you manage to do that will your partnership stay in good order. Right because of this, it's very important that you and your partner have regular sit downs where you can discuss any disagreements there might be. In most of the cases, these should be appointed at least once per month. Both of you should present your plans for any changes as you see it. You can then discuss all of your ideas and find the best solution for your businesses.
Make sure you follow these simple tips and you are guaranteed to have a successful partnership as well as a strong and profitable business.
Also read: Characteristics of Good Business Partners
About the Author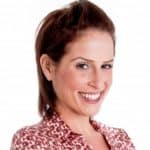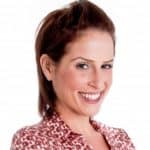 Diana Smith is a full time mom of two beautiful girls interested in topics related to business and technology. In her free time she enjoys exploring new low cost advertising opportunities.