Click here to get this post in PDF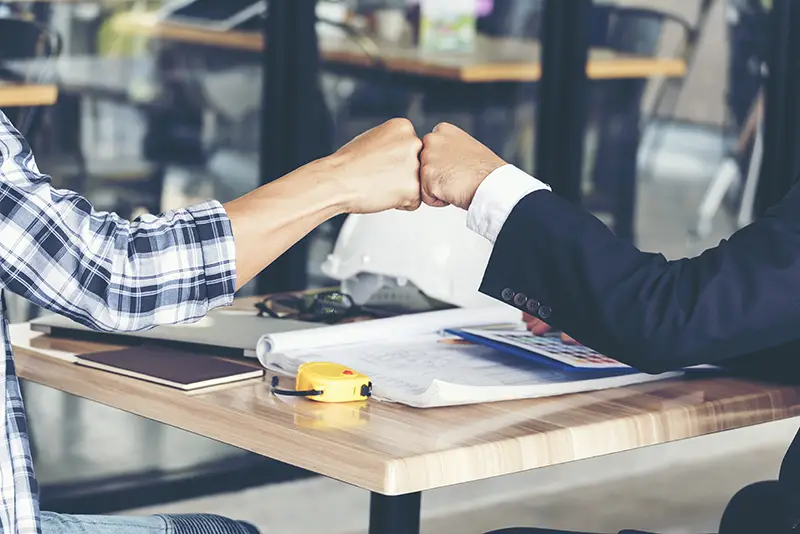 Most businesses fail. It doesn't matter if the economy is booming or busting. Within five years, half of all small businesses go belly up. A talented business partner won't erase that sobering statistic. Yet having someone by your side to share the workload, the challenges, and perhaps most importantly, the triumphs make a difference. Still, a bad business partner is worse than no business partner. So what are the characteristics of good business partners?
Integrity 
When asked, experts list one quality above all others. Character is the most important characteristic for prospective business partners. Being able to trust the person you're sharing a business with is vital. As one top CEO puts it, you need to be able to trust your partner not only with your life, but also with the lives of everyone who works for you. 
You should be able to take a one-week vacation without worrying about emptied client accounts or harassed receptionists. Imagine how much sleep you'll lose worrying about the shenanigans your corrupt partner is up to. Do your due diligence  –– check out anyone you'll be partnering with. Even a longtime friend or colleague should be examined for everything from undisclosed bankruptcies to a criminal history. You should discuss this openly –– and honestly –– but you should definitely check out your potential partner. If your partner is serious about success, they are already checking you out.
Workstyle 
How do you work? Are you an early to arrive, late to leave type? Do you stick with a project long after others have gone home? Chances are you won't be happy sharing space with someone who saunters in at noon and finishes just in time for happy hour. If you work with your potential partner, pay attention to their habits. If you are friends, visit them at their place of employment. If they have limited time for you, it's probably a good sign.
Creativity
Numerous successful businesses started as something else entirely. Their creative partners realized what they had wasn't working and switched to something that did. Your business probably won't undergo such an enormous alteration. Yet you will definitely have to adapt and creativity helps. It can be used to make it rain clients or succeed in your speciality. As a trait, creativity should not be minimized. In fact, if you worry that creativity is not your strong suit, consider appealing to a more creative partner. 
Passion
Working for yourself means working harder than you ever have before. Often, the only thing that will keep you going is passion. If you love what you do and how you do it, you'll be able to sustain the business even when it's difficult. 
Your partner must share your passion and your drive to offer the best service available. Spend time away from the office and see how they describe their area of expertise. Do they love talking about what they do? Most importantly, do they love doing it?
Who You Know
Here you could benefit from a partner who's a bit different from yourself. If they have a solid social media following or an extensive business network while you're more introverted, then they could be an ideal partner. Again taking the time to discover your compatibility is vital. 
This means the most important step to becoming business partners is having a conversation. Treat it as a "get to know you" even if you are well-acquainted. Discuss your visions for the business, your ideals, and where you hope to be in five years. Think about marketing strategy, a website, or the best ways to be discovered online –– something enterprises like ApricotLaw SEO can help with. Be honest. Most importantly, don't be afraid to walk away. Not every relationship works, not everyone is meant to be your partner. Trust your instincts.  
You may also like: Top Reasons to Bring on a Business Partner
Image Source: Shutterstock.com