Click here to get this post in PDF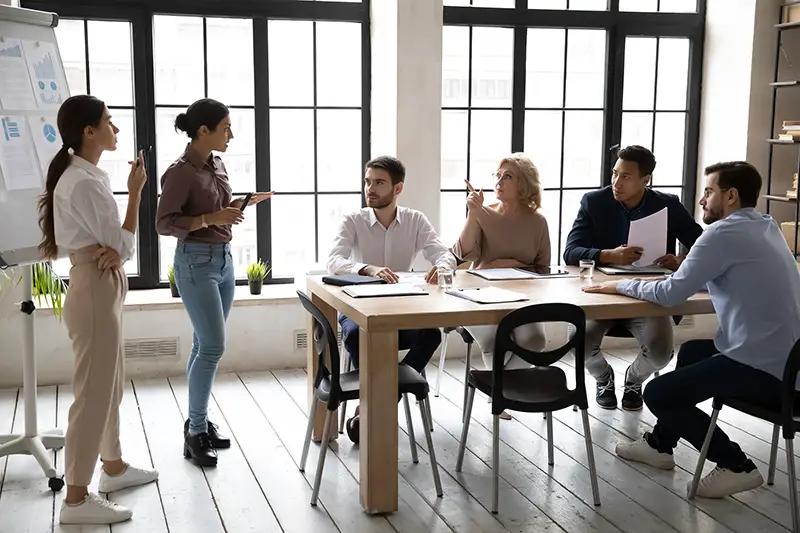 While it's essential for employees to receive training specific to their roles, there are many benefits to be gained from offering regular training sessions that cover more expansive topics. From cyber resilience training to workplace ethics, here are the five most important training programs all employees should tick off their to-do list. 
1. Cyber resilience
A company is only as secure as its least security-conscious employee. If that's a terrifying thought, it should be. All it takes is one link clicked in a phishing email or one ridiculously easy password hacked for your company's system to be at the mercy of bad actors and their malware. 
For this reason, offering regular cyber resilience training sessions is in your best interests. This is the best way to ensure that you have no weak links in the human side of your cyber security. 
2. Customer care and stakeholder communication
Everyone in your company who may deal with customers, clients, investors, and other stakeholders must have excellent communication training. Just because someone is ace at their job doesn't mean they can effectively put a panicking client's mind at ease in a moment of stress. Similarly, someone who is brilliant at explaining the features and benefits of your products may cave under pressure when faced with an angry customer. 
To ensure your team has a well-rounded suite of communication skills at their disposal, offer customer care and communication training. You can never be too well-trained when it comes to communication skills, so consider offering this type of training as a regular event, using different courses and approaches each time. 
3. Leadership training
You may be surprised to learn that it's helpful for everyone in your organization to have leadership training – not just your management team. This ensures you'll have an easy time progressing people up the ranks as those in senior positions retire or otherwise move on from their roles. 
Leadership training also helps those in non-managerial roles understand how and why their managers make their decisions. The more your team members know about the reasoning behind their leaders' strategies, the more motivated they'll be to be supportive and play their part. After all, no one likes being made to do something "because I said so." 
4. Workplace ethics and diversity training
What's acceptable and what's not in the workplace has changed rapidly over the last few decades, but many employees (including senior management) have failed to keep up. To ensure that you're offering a truly inclusive workplace where everyone gets a fair chance, it's crucial to offer the kind of training that will get your whole team on the same page. 
5. Change management
Of course, social dynamics are just one of many aspects of the workplace that have changed rapidly over recent years. With technology driving rapid advancement in all industries, it's increasingly important for employees to be able to keep up with the fast-flowing changes. 
To ensure that your team can quickly adapt to the adoption of new technology, software, and automation tools, it's worth investing in change management training. Not only will this give them the skills they need to thrive in an ever-shifting environment, but it will also ensure no one suffers from the unhappiness, reduced motivation, and plummeting productivity that often accompanies major workplace shifts. 
Add the above training programs to your schedule, and you can look forward to working with a far more productive, motivated, and knowledgeable team. 
You may also like: The Need For Customized Training For Employees
Image source: Shutterstock.com