Click here to get this post in PDF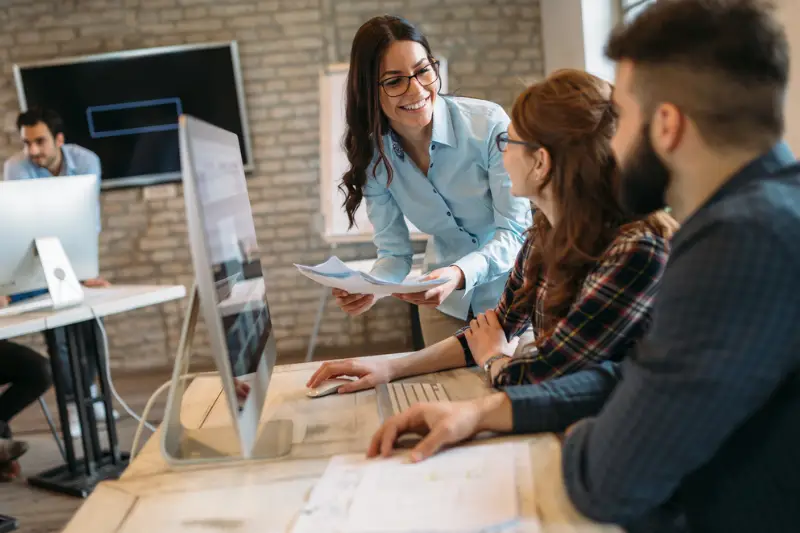 In any business, allocating work to the right people is what's going to make things a lot more efficient and successful, and it will mean your employees are more productive too – they'll know what to do and how to do it, and they won't have to keep stopping to ask questions or get extra help which can slow things down considerably. 
Of course, the key is to actually allocate the work in the right way to begin with, and that's not always the easiest of tasks. The more people you have and the more work that needs to be done, the more challenging the organising becomes. That's why it's a good idea to learn as much as possible about how to allocate work to the right people from the start. Read on to find out more.
Understand Individual Strengths And Weaknesses 
At the very heart of being able to allocate the right work to the right people is a good understanding of everyone's strengths and weaknesses. When you know who is good at what and who can't do certain things (or at least not as well as someone else), you'll have a better idea of which team members should be allocated to which tasks and projects. 
Take the time to assess each team member's abilities and know their areas of expertise to make things easier – if you know everyone well enough, you'll immediately know who to allocate work to when something comes up. Although you can get a good gauge of what people can do from their resumes and interviews, it's good to watch them in action and ask them questions to get a complete picture to help you choose wisely. 
Think About Workloads 
Allocating work means striking a balance between keeping people busy and preventing burnout. The last thing you'll want to do is to overload someone because they happen to be good at the work that you need to assign – in the end, you'll get nothing done because that person just won't be able to manage it all, and they might even become unwell because of the amount of work you're asking them to do. 
Before you assign any tasks, think about people's current workloads and their availability, and avoid overloading people who already have a lot to do. A great way to do this is to use tools like field service management software from BuildOps – you'll be able to see at a glance where your field employees are and how much work they have, and you'll then be able to allocate new tasks to the right people quickly and efficiently. You won't overload anyone, the best people will be working on tasks they're suited to, and your customers will get the results they're paying for. 
Be Flexible 
Work allocation is something that can never be and should never be completely set in stone, and being flexible with the work people are doing and how it's shared out is crucial if you want to keep things moving forward. It might be that you have to change your ideas after you've allocated someone some work, so not only do you need to be flexible, but your team should be too. 
It's a good idea to ask for feedback on a regular basis so you can see what's working and what isn't as well – again, you might need to change how you do things, but if that means a more efficient business, that's a positive thing. 
You may also like: The Benefits of Upskilling Your Employees
Image source: Depositphotos.com