Click here to get this post in PDF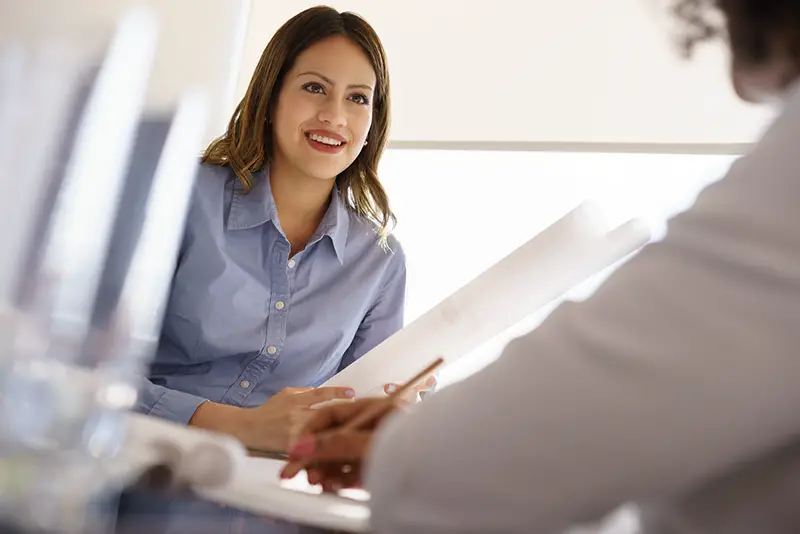 In today's competitive business landscape, employee development is more important than ever before. As organizations strive to improve their bottom line, they must focus on nurturing their greatest asset: their employees. 
One of the most effective ways to do this is by implementing 360-degree feedback, which provides employees with a comprehensive view of their strengths and areas for improvement from different perspectives.
A recent study published in the Harvard Business Review found that organizations that regularly use 360-degree feedback are more likely to experience higher self-awareness, a reiteration of crucial messages, an increased likelihood of change, and links between business outcomes and leadership behavior among leaders.
This positive change among leaders can ultimately benefit employees, acting as a catalyst for growth. However, implementing 360-degree feedback does come with challenges, particularly for organizations that are new to the process.
In this blog post, we'll share some practical tips on implementing effective 360-degree feedback for employee growth.
The Purpose and Benefits of 360-Degree Feedback
360-degree feedback is an effective tool for organizations looking to improve employee performance and drive growth. This type of feedback gives employees a holistic view of their strengths and weaknesses by gathering input from multiple sources, including managers, peers, and subordinates.
One of the key benefits of 360-degree feedback is that it allows employees to receive feedback from various perspectives, which can help build self-awareness and enhance their overall performance. In addition, this type of feedback can also help to create a culture of openness within an organization.
Another benefit of 360-degree feedback is that it can help employees identify blind spots and areas where they may be unaware of their weaknesses. This feedback can then be used to create a targeted development plan to address those areas and improve overall performance. 
Moreover, 360-degree feedback can increase employee engagement. Employees who receive feedback from multiple sources feel more connected to the organization and its goals. They also feel that their opinions and perspectives are valued, which can lead to increased job satisfaction and motivation.
Gallup's 2022 State of the Global Workplace Report revealed that disengaged employees have resulted in a staggering loss of productivity worth $7.8 trillion worldwide. This calls for urgent action from organizations to prioritize employee engagement in order to improve their bottom line.
By using 360-degree feedback, organizations can help employees feel more connected to the organization, its goals, and its expectations, which can ultimately lead to improved productivity and profitability.
Choosing the Right Evaluation Criteria and Questions
One of the keys to implementing effective 360-degree feedback for employee growth is choosing the right evaluation criteria and questions. These should be based on the specific goals and objectives of the feedback process, as well as the needs and expectations of the employees.
To choose the right evaluation criteria, it is crucial to consider the key competencies and skills that are critical to success in the employee's role. Aspects like communication skills, leadership qualities, etc., can be included in this. By selecting the right evaluation criteria, organizations can ensure that the feedback they receive is relevant and actionable.
Creating unambiguous, concise, and readily understandable questions is equally essential. This can help ensure that feedback providers are able to provide accurate and meaningful feedback, which can help employees identify areas for improvement and take action to address them.
Multi-source feedback is prevalent in the corporate world, with over 90% of Fortune 1000 companies utilizing this feedback mechanism. This highlights the importance of choosing the right evaluation criteria and questions when implementing 360 surveys for employee growth.
Selecting the right 360-degree tool for your organization is critical because it can determine the success of your feedback and evaluation process. The G360 survey platform is an excellent tool for organizations because it provides a comprehensive, customizable, and user-friendly solution for gathering and analyzing 360-degree feedback. 
Don't just believe what we are saying here. But many prominent organizations have vouched for the G360 survey tool.
Adam Wehner of Nissan Corporation praises the tool for providing extremely powerful feedback that participants can leverage to better themselves. Edward Pauline of Ohio State University notes that the simplicity of the tool and practical results have enhanced the ability of their students to give and receive candid feedback.
Communicating the Feedback Process to Employees
Effective communication is key when implementing a 360-degree feedback process for employee growth. It is important to convey to employees the objectives and advantages of the feedback process. Clear communication can also help alleviate concerns about the feedback process and increase participation.
One effective method for communicating the feedback process is to provide a clear timeline of when feedback will be collected when it will be reviewed, and when it will be shared with employees. This can help employees understand what to expect and feel more comfortable with the process. 
Another vital aspect of communication is providing training and support to both employees and managers. This can include training on how to give and receive feedback effectively, interpret feedback, and develop action plans based on the feedback received. Employees can feel more empowered to act on feedback and make positive changes by providing support.
In a global survey conducted by the Harvard Business Review in February 2021, 89% of respondents reported that their work life had worsened, 85% reported a decline in their well-being, and 56% said that their job demands had increased. These findings emphasize the importance of organizations implementing effective measures to support their employees, including obtaining timely feedback using 360-degree feedback.
Regular feedback and support can help employees cope with increased job demands and promote their overall well-being. As a result, this can contribute to a better workplace environment, higher job satisfaction, and improved organizational performance. 
Supporting Employee Growth and Development With Actionable Feedback
Implementing a 360-degree feedback process can offer employees the advantage of receiving constructive feedback that can aid in their progress and advancement. This type of feedback allows employees to understand their strengths and areas for improvement from their managers, colleagues, and direct reports.
Moreover, a 360-degree feedback process can also support organizational growth and development. By identifying common areas for improvement across different teams or departments, organizations can implement targeted training and development programs to address these areas and improve overall performance.
To fully realize the benefits of a 360-degree feedback process, organizations must provide adequate support and resources to employees. This includes clear communication of the feedback process, training on how to give and receive feedback effectively, and opportunities for ongoing development and growth.
According to a study, regular feedback practices have been shown to lead to a 14.9% decrease in employee turnover rates. This emphasizes the significance of utilizing constructive feedback to aid in the advancement and progress of employees within the company.
By providing employees with opportunities for growth and addressing any areas for improvement, companies can create a more engaged and loyal workforce, resulting in reduced turnover rates.
Conclusion
Implementing effective 360-degree feedback is necessary for fostering employee growth and development within an organization.
Companies can create a culture of continuous improvement and open communication by selecting the right evaluation criteria, communicating the feedback process to employees, and providing actionable feedback. This leads to increased employee engagement and job satisfaction, improved performance, and better business results.
With the right tools and processes in place, companies can ensure that their employees feel valued, supported, and empowered to achieve their full potential.
You may also like: Tips For Dealing With Negative Feedback From Employees
Image source: Depositphotos.com