Click here to get this post in PDF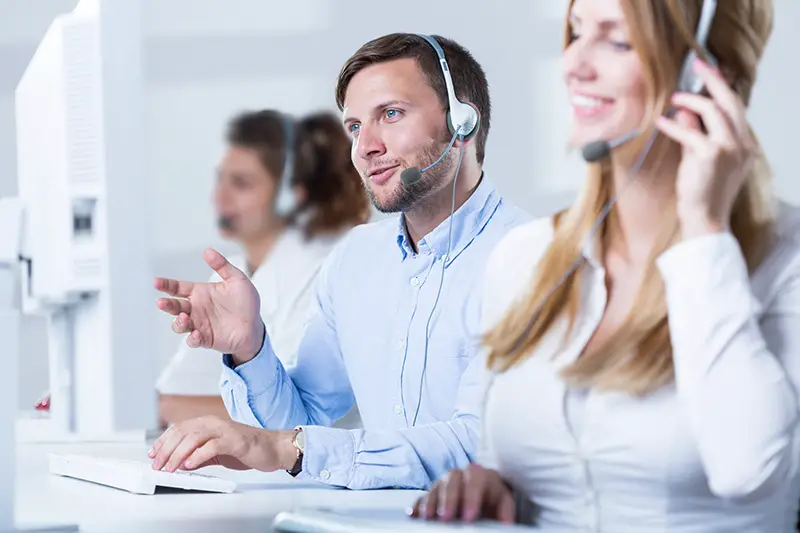 Businesses work for one goal – to earn more profits. However, that's not always the case. Earning profits and revenues are two different things. And there are many ways one can achieve these goals. For instance – reducing waste, enhancing the efficiency of the workforce, etc. But the most reliable method is to enhance productivity at the workplace. And people often overlook hosted VoIP solution as a way to improve productivity.
VoIP has been around for quite some time now, but businesses are still unaware of this technology's full capabilities. Furthermore, there is a misconception among many business professionals that the cost to purchase, manage, and maintain the voice-over-internet protocol system is high. But the matter of fact is that the VoIP system allows the organizations to buy private branch exchange services without any additional telecommunications equipment or hardware. 
Besides, there are several other ways it improves the productivity of an organization. So let's find out what these benefits or so-called pros of having VoIP are for your business.
Easy to handle voicemails – Voicemail was introduced to ensure that individuals never get to miss any important call, thereby putting an end to the game of "phone tag." But with the years of development, it is supposedly consuming more time instead of saving it. For instance – Some employees have both an office phone and personal smartphones. Both the phones have separate voicemail accounts, making it quite difficult to manage and sort messages on both lines. So here comes the VoIP as a relief.
It simplifies voicemail issues by retrieving the messages from multiple locations and integrating them into one voicemail account. In addition, there is an option of "voicemail-to-email," which sends every voicemail directly to the user's inbox, therefore, making it easier to handle voicemails.
Improved office collaboration – VoIP simplifies the connectivity between a business and its clients and facilitates office collaboration. It allows for video conferences between all the members of a company over one network.
Hence, VoIP can also enhance the productivity of the business with office collaboration. 
Easily accessible – VoIP services ensure that employees are connected to each other 24/7. Moreover, it allows the employees to access the information whenever they want. 
But, before selecting any service provider, check VoIP Reviews to make the best decision. Round-the-clock access of information with VoIP also ensures that customers can reach the employees whenever they want to. 
Good customer relations – You might have known that traditional phone systems have grown leaps and bounds to help individuals save time. Call waiting, mute, hold are some of the features to make the business operations easier. But as the business world is progressing, so are its needs. VoIP meets and exceeds these needs. 
With VoIP extension and advanced voicemail, it enhances the productivity of the workplace. Now, What is a VoIP Extension? It is a virtual phone extension that is connected to the cloud-based phone system through the internet. You can use these extensions to make or receive calls from local and toll-free numbers. Additionally, the voice-over-internet protocol eliminates the wait times and helps the customers to get in contact with the right people to talk to. All this leads to a seamless customer experience. 
To sum it up all
It is needless to say that VoIP comes with many ways that enhance the productivity of the companies. So, it is the right time to incorporate this technology into your business.
You may also like: 4 Advantages Of VoIP For Business
Image source: Dreamstime.com