Click here to get this post in PDF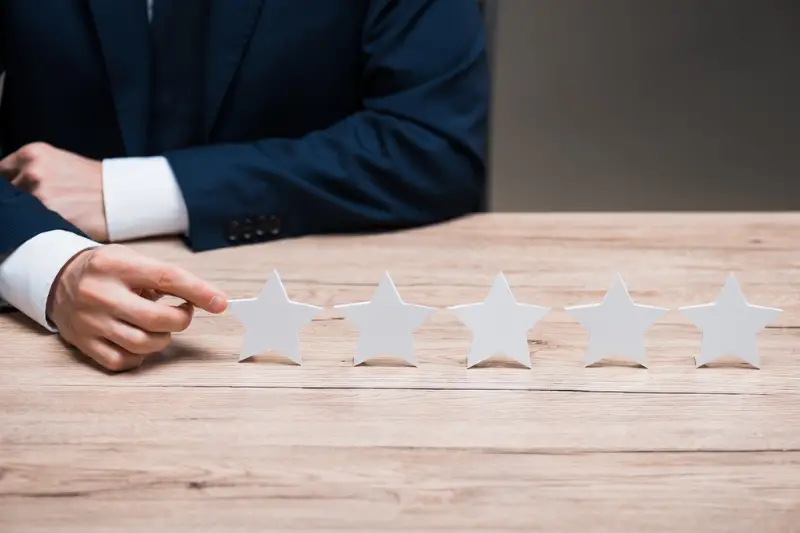 Performance evaluation is a critical aspect of managing and developing employees within organizations. Traditional evaluation methods often rely on top-down assessments, providing limited perspectives on an individual's performance. In contrast, a holistic approach, such as 360-degree feedback, offers a comprehensive view by incorporating input from multiple sources. 
This article explores the concept of 360-degree feedback as a holistic approach to performance evaluation, highlighting its benefits and considerations. By implementing 360-degree feedback, organizations can gain valuable insights, foster collaboration, and promote continuous improvement.
Understanding 360-Degree Feedback
360-degree feedback is a performance evaluation method that collects feedback from various sources, including supervisors, peers, subordinates, and even external stakeholders. 
This multi-perspective approach provides a well-rounded assessment of an individual's strengths, areas for development, and overall performance. The feedback is typically collected through surveys or interviews, allowing participants to provide anonymous and honest input.
Benefits of 360-Degree Feedback
360-degree feedback offers numerous benefits in the realm of performance evaluation. By collecting input from multiple sources, it provides a comprehensive view of an individual's performance, enhances self-awareness, fosters collaboration and teamwork, and promotes a development-oriented focus. These advantages contribute to improved performance, employee growth, and organizational success.
Comprehensive evaluation
By incorporating various perspectives, such as feedback from supervisors, peers, subordinates, and external stakeholders, comprehensive evaluation provides a well-rounded assessment. It takes into account different dimensions of performance, including task completion, interpersonal skills, adaptability, leadership abilities, and continuous learning. '
This approach offers a broader understanding of an individual's strengths, areas for improvement, and overall contribution to the organization. By embracing comprehensive evaluation, organizations gain valuable insights, identify blind spots, and foster a culture of continuous improvement, collaboration, and employee development.
Enhanced self-awareness
By receiving feedback from multiple sources, individuals gain valuable insights into how their behavior, skills, and actions are perceived by others. This feedback prompts self-reflection and encourages individuals to recognize their strengths, weaknesses, and areas for growth. 
Enhanced self-awareness allows individuals to make targeted improvements, align their behavior with organizational goals, and leverage their strengths effectively. It fosters personal and professional development, leading to greater self-confidence, improved decision-making, and increased overall performance. 
Ultimately, enhanced self-awareness empowers individuals to take ownership of their development and strive for continuous improvement.
Development-oriented focus
Unlike traditional evaluation methods that primarily assess past performance, a development-oriented approach emphasizes growth and improvement. By providing individuals with feedback from multiple perspectives, it highlights areas for development and helps create individual development plans. 
This approach encourages continuous learning, skill enhancement, and targeted development efforts. It shifts the focus from evaluation for judgment to evaluation for improvement, fostering a culture of ongoing learning and personal growth. With a development-oriented focus, organizations can support employees in reaching their full potential and driving long-term success.
Collaboration and teamwork
By involving colleagues, supervisors, subordinates, and external stakeholders in the feedback process, it fosters a sense of collaboration and shared responsibility. This multi-perspective approach promotes open communication, strengthens relationships, and enhances understanding of collective goals and expectations.
Through the feedback exchange, team members gain insights into their impact on others and can identify opportunities for collaboration and synergy. By emphasizing collaboration and teamwork in the evaluation process, organizations create a culture of cooperation, trust, and mutual support, leading to improved teamwork, enhanced productivity, and overall organizational success.
Considerations for Implementing 360-Degree Feedback
While 360-degree feedback offers numerous benefits, organizations must consider certain factors when implementing this approach:
Clear objectives and guidelines
Well-defined objectives provide clarity on the purpose and desired outcomes of the evaluation process. They help align evaluation criteria with organizational goals and values. Additionally, clear guidelines ensure consistency and fairness in the evaluation process. 
These guidelines should outline the scope of evaluation, specify the competencies or areas to be assessed, and define the criteria for collecting and analyzing feedback. By establishing clear objectives and guidelines, organizations ensure that the evaluation process is transparent, meaningful, and aligned with the overall goals of performance improvement and employee development.
Trust and psychological safety 
Participants must feel confident that their feedback will be used constructively and not for punitive measures. Building trust involves creating a safe environment where individuals feel comfortable providing honest feedback without fear of repercussions. 
Psychological safety ensures that participants feel secure in sharing their perspectives, opinions, and concerns openly. When trust and psychological safety are established, it promotes open communication, encourages transparency, and fosters a culture of learning and growth. This, in turn, enhances the effectiveness of 360-degree feedback and enables individuals to fully engage in the evaluation process.
Quality feedback collection
To ensure the collection of valuable and actionable feedback, organizations should focus on several key aspects. This includes designing well-structured questionnaires or interview guides that align with the evaluation objectives, providing clear instructions to participants, and emphasizing the importance of specific, balanced, and constructive feedback. 
Organizations should also consider confidentiality and anonymity, allowing participants to provide honest input without fear of reprisal. By prioritizing quality feedback collection, organizations can gather meaningful insights that drive individual growth, inform development plans, and contribute to the overall improvement of performance and organizational success.
Effective feedback delivery
Delivering feedback in a constructive and respectful manner is essential for the success of 360-degree evaluations. Managers or facilitators should provide feedback recipients with meaningful summaries, highlighting key themes and patterns while maintaining confidentiality. 
Clear and specific examples can help individuals understand the feedback and its implications. It's crucial to create a safe space for open dialogue, allowing recipients to ask questions, seek clarification, and discuss their development goals. 
By delivering feedback effectively, organizations foster a culture of trust, motivation, and continuous improvement, enabling individuals to take action and make positive changes in their performance and behavior.
Ongoing evaluation and improvement
360-degree feedback should be viewed as a continuous improvement process. It involves continuously assessing the effectiveness of the feedback process, soliciting participant feedback, and making necessary adjustments. 
Regular evaluation helps identify areas for improvement in data collection, feedback delivery, and the overall evaluation framework. It enables organizations to stay responsive to changing needs and adapt their approach accordingly. Ongoing training and support for participants and evaluators also contribute to the continuous improvement of the evaluation process. 
By prioritizing ongoing evaluation and improvement, organizations can enhance the quality, effectiveness, and impact of their performance evaluation efforts.
Conclusion
360-degree feedback offers a holistic and multi-perspective approach to performance evaluation. By incorporating input from supervisors, peers, subordinates, and external stakeholders, organizations gain a comprehensive understanding of an individual's performance. 
The benefits of enhanced self-awareness, collaboration, and targeted development make 360-degree feedback a valuable tool for organizations aiming to foster continuous improvement and create a positive work environment. 
However, careful consideration must be given to the implementation process, ensuring clear objectives, trust, and effective feedback delivery. By embracing 360-degree feedback, organizations can unlock the full potential of their employees and cultivate a culture of growth and excellence.
You may also like: The Basic Elements of Employee Performance Planning
Image source: Depositphotos.com