Click here to get this post in PDF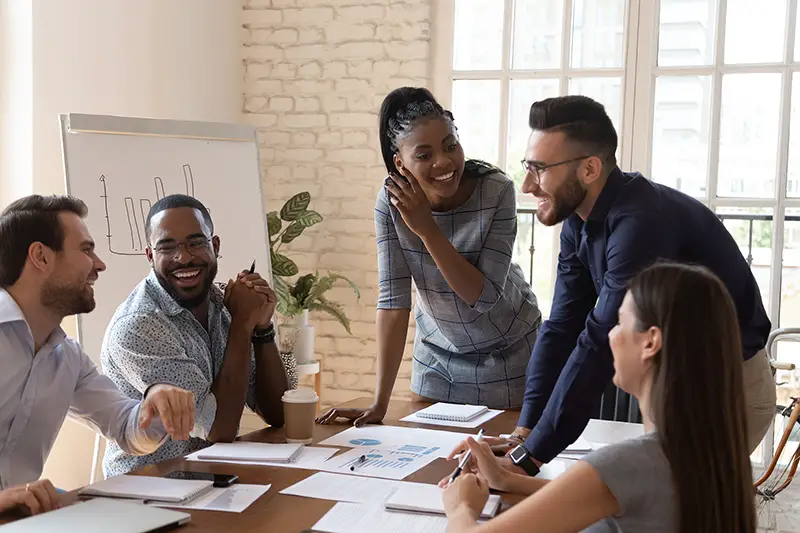 Employee performance management builds a personalized learning-to-work plan that ensures that employees remain self-motivated and goal-oriented. It is a guide that serves as a set of instructions for employees in achieving excellence in their professional job performance. 
Ultimately, employee performance management software helps managers execute difficult goals. 
The following elements are inherent to performance management systems as they concern employees.
What Are the Elements of a Performance Plan?
Here are the five key elements that support a performance management system:
Planning
Monitoring
Developing
Rating
Rewarding
Planning
The planning process involves the work to be accomplished in the coming year and how it will be accomplished. Senior management provides long-term objectives while supervisors identify short-term objectives. 
A plan is developed for the following purposes:
Achieve the employee's performance objectives for the upcoming period
Give sufficient detail for what is expected of the employee
Help employees understand their assignments for better implementation
In addition, enterprise performance management software helps managers to develop a well-developed plan. This enhances employees' motivation and commitment to achieving organizational goals.
Monitoring
There are a lot of employee monitoring tools that give insight into how employees perform their tasks.
The monitoring stage allows managers to:
Track each employee's work processes 
Check if the employee has met specific milestones within the deadline 
Identify which employees need assistance and what that entails
An essential element of monitoring is providing feedback. This can be as simple as saying, "Thanks for completing that report on time." Or it can be as complex as describing each step in a specific process and pointing out where the employee made errors. It makes it possible for managers to determine if they are on track.
Developing
Employees want to grow in their careers, and they look to their managers for opportunities to do so. Managers who understand this provide the resources that foster career development. 
Managers can create a more engaged workforce by actively developing employees and refining company processes. This positively impacts organizational performance. 
A company can achieve employee development through the following:
Formal training programs 
Informal "on the job" activities–job rotations, special projects, and lateral moves into different functional areas. 
Coaching and mentoring–to assist employees with developing new skills on an ongoing basis.
Rating
Performance ratings serve the following purposes:
Give managers an overall indication of how well an employee is doing in their job
Helps determine what they need to do to improve
Rating employees also allows inter employee comparison 
Helps decide who deserves promotions or pay raise based on their performance
The rating element includes the levels used to rate employee performance and expectations for each level. For instance, a level four rating might mean "consistently exceeds expectations." Level three rating means "meets expectations consistently." 
Expectations for each level can be defined as clearly as possible by listing specific behaviors or actions required at each level. It also details any must-have minimums necessary to meet expectations at that level.
Rewarding
As part of the performance planning process, setting specific rewards for accomplishing certain tasks or reaching specific goals is important. These rewards might be monetary or non-monetary, depending on business and budget. 
Consider giving rewards in the following ways:
Bonuses
Raises 
Non-monetary rewards–additional vacation time or time off with pay
Communicating Performance Standards
Performance standards are the basis for monitoring employee performance. To communicate these standards effectively:
Be clear on employee expectations–what to do or accomplish
Specify how well it must be done
Define what resources are available to help the employee achieve them
Give example(s) of what it looks like to meet or exceed expectations and what it looks like to fail to meet them
Conclusion
A great many aspects of employee productivity are different from company to company. However, when it comes to performance plans, the most effective companies do more than follow a template – they invest in the best performance management software. Their goal is to have a helpful resource for effective employee performance planning.
You may also like: 7 Ways to Boost Employee Performance in a Modern Workplace
Image source: Shutterstock.com