Click here to get this post in PDF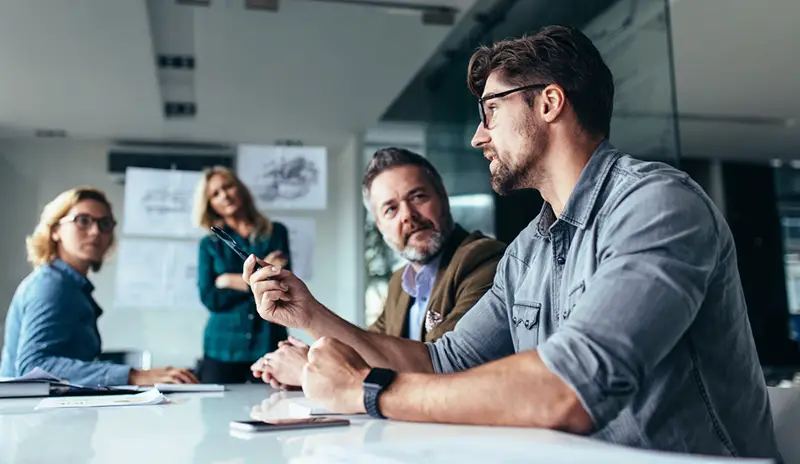 Life is chocked full of opportunities to make decisions. However, deciding whether to have ham or tuna in your baguette at lunch is a little different from deciding to scale up your business, launch a new product, or lay off staff. Fortunately, even for the most indecisive, some tactics can ensure you always make the best decisions possible for your enterprise. Keep reading to find out what they are.
Take some time to weigh up the options
Deadlines for decision-making are ever-present in the business world, and sometimes it can feel as if they are forcing us to reach a conclusion before we are ready. However, wherever possible it is important to take some time to think through bigger choices, weighing up both the pros and the cons carefully.
Although, make sure you don't fall into the equally dangerous trap of procrastinating on the decisions you make. Instead, it is always best to set yourself a reasonable deadline, and then commit to sticking to this where possible.
Let the data guide you
One of the smartest ways of making decisions in the modern business world is harnessing the power of data. The great thing is that your business will be already generating a great wealth of information that can be analyzed to provide helpful insights on what to do next.
This approach is often called Big Data, but for it to be effective you must have the proper infrastructure in place. What this means is the data that is produced by your company's operations needs to be both accessible and analyzable to gain ant value from it.
With that in mind, it can be helpful to consolidate storage of this data. The reason being that by doing so you can improve the access, and visibility of your data. Therefore allowing you to make evidence-based decisions that will innovate and drive your business towards success.
Visualisation
Another way that you can improve decision-making is to take a leaf from the book of professional athletes and use visualisation. This is all about imagining the consequences of a particular choice like remote working, or employing an additional person and the impact this may have on the success of your business.
Of course, such visualizations need to be grounded in reality, and this exercise is less about being creative and more about being able to see what may potentially happen a few steps ahead. Indeed, by running different visualisations for different variables you can gain valuable insight into the consequences your decision may bring.
Follow your business's values
Values are a big deal in business right now. Essentially values are verbs that define and guide the way that your company operates. Indeed, because values are framed as 'doing words' they are perfectly aligned to help you in your decision-making process.
After all, if a particular choice means going against these, you can be pretty sure it's not the right option for your company, even if it may provide the right outcome in the short term.
You may also like: How can you exploit data to make well-educated business decisions?
Image source: stock.adobe.com