Click here to get this post in PDF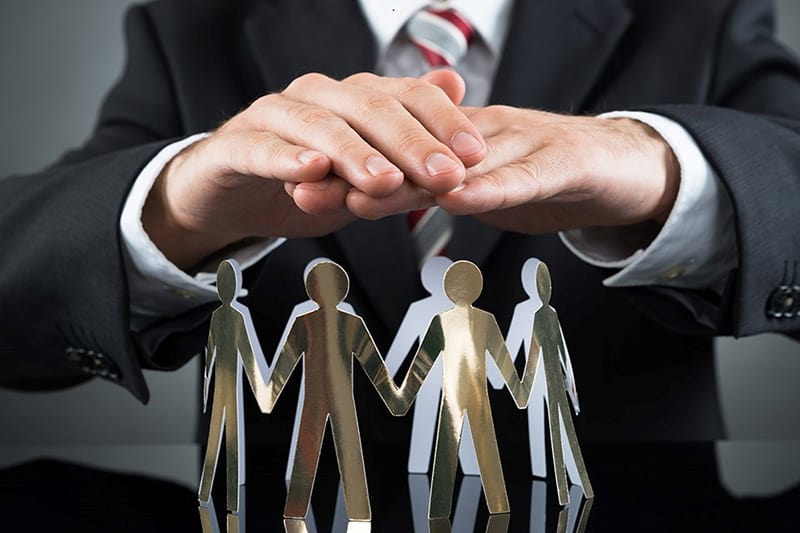 Practically everything we do in life involves some level of risk. Yes, some present more risk than others but risk is a constant in life. Venturing into any business involves a lot of risk. There are the obvious ones that you are aware of before starting and those that you may not be aware of until you are neck deep in it.
Do we then stop living or stop making attempts because of these risks? Most definitely not! Businesses are thriving world over in spite of the risks they are forced to contend with. This is largely because risk in itself or the management of it has become a business of its own, providing an opportunity for a profitable mitigation of said risks. This is what we now know as insurance and it will be the focus of this article, at least as it relates to businesses.
Starting from the Basics
The operation of insurance at its most basic is very simple. Party A agrees to pay party B a fixed amount to ensure that should X and Y occur, party B will bear the cost, sparing party A from incurring whatever liabilities may arise from the occurrence of X and Y.
Party B, on the other hand, has this same arrangement with others and banks on the fact that at no time will all of them experience an occurrence of X and Y which will then require that it bears the cost. At the end of the day, it makes a profit from what is left after it has paid the few who made claims.
The above describes the basic template of how insurance works. There are of course fine details that come into play depending on the policy in question. You can get a more detailed description here.
Why Do Businesses Need Insurance?

From what we've described above, you may be wondering why exactly your company will require such a service. Well, every venture is usually a combination of various components that have to work together to deliver the desired end result. Regardless of what type of business you may be operating, this same principle applies. Read more about non profit insurance.
There are liabilities or failures that when they occur in one area, can adversely affect the entire company. A company will, therefore, be required to have an umbrella cover that includes a whole lot of different policies that cover the different components that make up its operations.
Let's look at a few examples of what we mean.
Examples of Business Insurance Policies
Business Owner's Policy
This is a bouquet policy that is supposed to include most of the policies that a business owner will require. Under this bouquet, you will usually find the following: property insurance, business interruption cover, vehicle coverage, crime insurance, liability cover and others.
This type of policy allows for some modifications to suit your exact business needs. In most cases, choosing a bouquet, rather than individual plans, results in some savings.
Property Insurance
This policy is designed to provide your company with some cover against loss, damage and other perils to the structure or property and tools that you use for your business.
General Liability Insurance
This will protect your company from any liability arising from the service you render or the product you offer. This can include cover against malpractice suits and the likes. Of course, there may be some modifications depending on the kind of service the liability is based on.
Worker's Compensation
When a worker gets injured while on the job, this policy will protect you from law suits. It will achieve this by providing the worker with some compensation which will be determined by a number of other factors.
Commercial Auto Insurance
Does your company own vehicles for its business transactions? They need to be covered under a plan.
What we have listed above are just a few examples of the insurance cover that a company may require. Hopefully, this explains why a business needs to be well covered.
Choosing the Right Insurance Cover for Your Business
Now that we appreciate the need for adequate cover, the next thing is understanding how to ensure you find the cover that is right for you. There are two important components to consider and they include the adequacy of the cover and the cost.
One of the easiest ways of ensuring you find a policy that offers the best combination of these two components is to go through an experienced and reputable insurance agent.
The right agent will have a deep understanding of the different policies offered by different insurers and will be able to guide you based on this. With this expert guidance, you will be able to find the option that is best suited for your company needs without costing you an arm and a leg.
You should never engage in any kind of endeavor without being fully covered against losses and other forms of liabilities.
You may also like: Five Things You Should Know About Health Insurance