Click here to get this post in PDF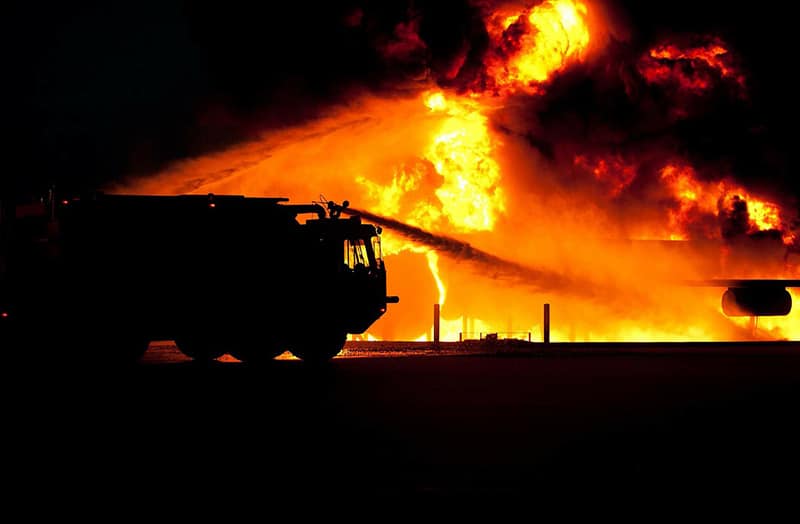 It is said that we should always be prepared for all the eventualities that may come into our lives, no matter how bad or good it is. Being prepared means that you have already anticipated the events that may happen to you and that you have taken measures to protect yourself and your loved ones or have readied yourself for any event. Some people do not want to think about accidents, illnesses, disasters and even tragedies because it is like inviting all those negative energies to come into your life, but for situations like these, the prepared are always at an advantage. Hence, most people are wary of insurance policies as it seems like making a fuss out of a situation that may or may not happen unless it is absolutely necessary like when it is mandated by law. Insurance against fire damage is mandatory and is required for each real property, more often than not, a homeowner or a landlord or a businessman has some form of fire damage insurance policy. In the event of a fire, the policy holder can make a fire claim to his or her insurance providers to cover the cost of repair of the damaged property.
The Complexity of Making a Fire Claim
Taking out a fire insurance policy is easy, and the insurance provider does all the work for you, all you had to do was sign the papers and pay the insurance premium. Making a fire claim however is not the same thing. Homeowners often choose a fire insurance policy that they can afford and most of it provides basic coverage for a specific amount. What the policy holder does not know is that the insurance provider will try as much as they can not to give the policy holder the agreed-upon amount and will make the claims process as tedious and as difficult as they could. There have been countless times when the policy holder would just accept what the insurance company decides on and do not contest it in terms of the original insurance policy details because it is too much work and can be frustrating and exasperating most of the time.
It is, however, the right of the insurance policy holder to fight for the agreed amount stipulated in the policy contract, and this may often lead to a long-drawn-out battle with the insurance companies. Some insurance companies will low ball and will often stall and mislead the policy holders so as to make them give up and the insurance company gets its way. When making a fire claim, the policy holder should prepare him or herself for a long and frustrating claims process, alternatively, you should contact lexington to help you with the claim. The claims process will involve a lot of people, a lot of testing and inspections and a lot of meetings and arguments, notwithstanding that the policy holder has to deal with pressing concerns like where they would live temporarily and not having any belongings or even clothes and personal belongings.
Things You Need to Prepare in Making a Fire Claim
The most important thing that a survivor of a fire event should do is to secure the safety and well-being of his or her family members, tenants and employees, as the case may be. After which, the fire damage needs to be assessed and inspected by competent authorities and to find the cause of the fire. Luckily, fire insurance policies cover all types of fire, except probably for arson. Arson automatically invalidates the insurance policy contract. Then, when all of this has been sorted out, the insurance policy holder may now start working on his or her fire claims and has to make sure that the following are in order.
Fire Insurance Policy Contract. This is the document entered into by the policy holder and the policy provider. It is a given that one should have an updated and paid insurance policy to make the fire claims against it. Inspect the insurance contract and determine which type of coverage you have, you might be cramped in a cheap motel only to find out that your policy includes providing you with a temporary living space and even subsistence allowance. Make sure that the coverage in your policy is updated and current and without any arrears to make sure that the claims process will go on smoothly.
Conduct Independent Testing to Ascertain the Extent of the Fire Damage. The policy holder needs to make sure that the fire damage has not left any toxic debris or harmful fumes and to measure the extent that which the fire has damaged your property and those that live in it. Tests for air pollution, the integrity of electrical wirings, toxic chemicals and debris and others would indicate whether the property is still livable and when it is not. Insurance providers may send their own teams to the damaged property but they will most likely low ball the policy holder and pay as little as they could.
Get Your Own Public Adjuster. Public adjusters are licensed professionals whose primary responsibility is to represent you and negotiate on your behalf with the insurance companies. Also, do all the necessary tasks that are required in making a fire claim and attend all the meetings and negotiations with the insurance company. When you have your own public adjuster, you are assured that he or she will work for your best interest and will help you get the maximum amount of coverage as stated in your policy.
A Successful Fire Claim is Within Your Reach
Although insurance companies make it their mission to not pay you the insured amount contained in your insurance policy, they are not always successful at it. There is a way to beat the insurance companies and that is to make sure to have your own public adjuster, it may cost you money to hire someone or a firm that specializes in this kind of transaction, but it will help you get what is actually owed you. Having insurance money means that you can start rebuilding your home or use it to purchase a new one so you can begin living your life again.
You may also like: Every Business Needs the Right Insurance Cover