Click here to get this post in PDF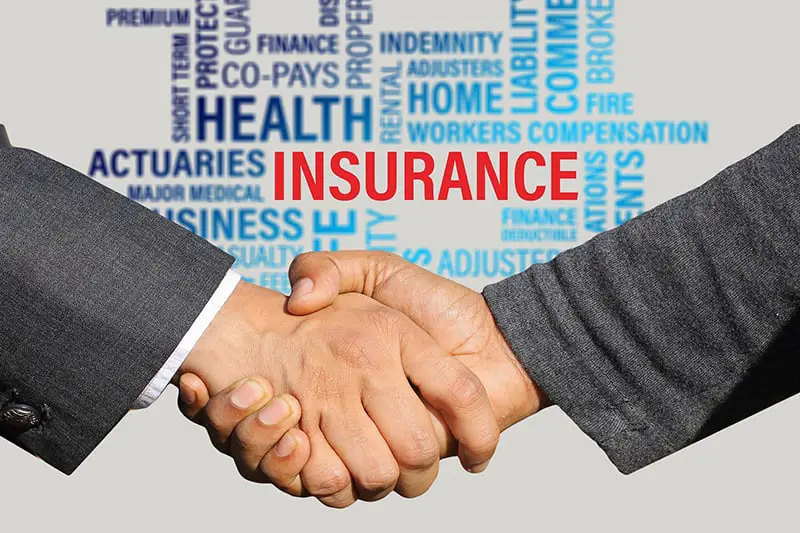 As a tradie, you do everything to protect yourself while on the job, so it is crucial to remember to protect your business and assets as well. As you know, you can be exposed to a variety of hazards at work, including working with power tools, machinery, volatile materials and inexperienced apprentices. All these factors can lead to accidental injuries to you and third parties, cause damage to your tools and other people's equipment and property. Therefore, it is essential to consider all risks and obtain comprehensive trade insurance. 
All Trades Cover offers industry-leading packages for tradies like you. We understand the risks you face while attending and working on worksites and other locations. As a business owner, it's crucial to protect yourself and your organisation from the risk of closure of your business due to financial loss.
With a trade insurance policy, you can have peace of mind and focus on your work. 
At All Trades Cover, we understand that you need Insurance specific to your needs; therefore, we offer the right cover suited to your circumstances. Benefits of having trade insurance with us may include:
Property/Material Damage
Business Interruption
Public Liability
Personal Accident and Illness
Machinery Breakdown
General Property/Tools of Trade
Group Personal Accident and Illness
Industry-Specific Risks
Equipment Damage
To arrange your cover, call us today on 1300 826 850 or get an online quote now!
Why is it so important to have trade insurance?
Based on industry figures, tradespeople comprise the majority of income protection claims. This is one of the reasons to consider getting high-quality tradesmen insurance. If you are self-employed, you are responsible for ensuring your business runs smoothly without interruptions. Trade insurance can give you the needed confidence while at work and take your mind off worrying about potential accidents and financial loss.
Tradesman Insurance
In Australia, all sole traders and business owners favour having insurance, especially trade workers, as most jobs are performed in a hazardous environment, and a lot of construction companies and worksites require mandatory insurance. For example, you won't be allowed to some worksite without at least public liability and personal accident and illness cover.
Having the right tradesman insurance will get you access to all job opportunities, save you money and decrease work-related stress. 
What can happen if you don't have trade insurance?
Various types of insurance are popular among tradies. Some only consider public liability insurance, whilst others also prefer to cover their tools.
If you are a professional who understands that being able to earn an income is an important asset, Personal Accident and Illness Insurance is a must as well. 
There are other covers available depending on your industry and the type of work you do. Here is a list of the most relevant insurance types you might need to obtain to have a comprehensive cover for your business:
Professional Indemnity Insurance: Do You give professional advice or services as part of your job? If yes, then Professional Indemnity Insurance cover is right for you. It will protect you in the event of a claim against you due to a breach of professional duty or negligence that led to an injury to a third party or damage to their property. 
Mining Contractors Insurance: If you work in the mining industry, you might face risks while on the job that requires specialised mining contractors' insurance.  
Workers Compensation Insurance: If you are a business owner and have employees, this cover will provide you with financial reimbursement for payments related to your employee's successful workers' compensation claim. 
Personal Accident and Illness: Protects you financially when you are unable to work due to an accident or illness related to work activities. If you have this Insurance, you will receive a portion of your income while you wait to return to work. 
Public Liability Insurance: Designed to protect you when an accident occurs during your business operation times and causes injury to other people or damage to their property. 
Property and Tools Cover: Protects your tools of trade if they are lost, stolen, or damaged. Considering that most tools are quite expensive, you might be carrying around thousands' worth of equipment daily. With this cover, you can have peace of mind that you are protected in unforeseen circumstances. 
---
Every Business Needs the Right Insurance Cover
---
How trade insurance brokers can help you
At All Trades Cover, we are partnered with Australia's largest insurer, which helps us design competitive insurance packages to suit your needs. Our expert brokers can advise you what cover you need regardless of your business size or location. We provide cover for all tradies across Australia. 
To speak to one of our trade insurance brokers call us on 1300 826 850 today. If you are ready to get started with your cover, fill out an online form to get a quick quote now!
ImageSource: Pixabay.com