Click here to get this post in PDF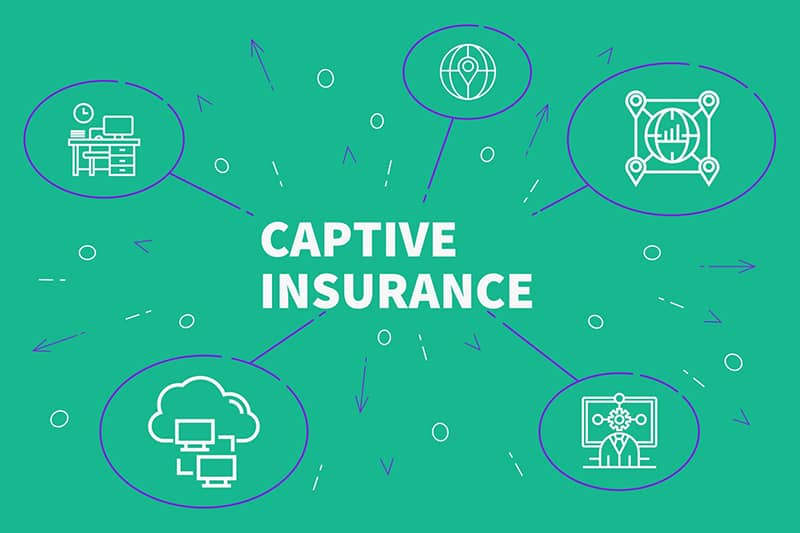 In the US, over 90percent of Fortune 500 and smaller companies use an innovative risk management strategy. This strategy mixes both commercial and private insurance protection to fend off interruptions to their operations. This strategic model is referred to as fronting captive insurance.
Learn more here on how captive insurance companies can work for you. Find out more about how to create one of these enterprises so your business can sidestep any risks that will interfere with your company's goals.
What is Captive Insurance?
"Captive insurance" is a term that means a company controls its own liability insurance.
A captive insurance company is in place to meet any insurance requirements that its parent company needs. Captive insurance companies will underwrite policies in their home state. They just need to find partners that are licensed to write policies that comply with other locations.
Types of Captives
There are four different models of a captive insurance company you can create for your business. Here they are in a nutshell:
Association
Association captives are created by trade unions or professional associations that are interested in the same products and services.
Group
Group captive models include a mix of businesses that have the same risk exposure level.
Micro
A micro-captive is a model that has an annual premium of less than $2.3 million. This premium cap is established by the US Internal Revenue Service.
Rent
Rent-a-captives are a model available to other non-owner companies. These non-owners pay fees for the captive services.
Single-parent
A single-parent (or "pure") model means the captive is owned by only one company.
How are Captive Insurance Companies Created?
There are five steps to starting an insurance company. These steps include:
1. Select Your Structure
Begin the process by deciding on which model of captive best suits your needs (association, group, micro, etc.)
2. Conduct a Feasibility Study
This study will help you decide if the captive model you have chosen will help you effectively manage your risks. Some insurance industry regulators may ask you to submit a copy of your study with your application.
3. Hire a Manager
Your captive could benefit from a full-time manager who can safeguard these risk management duties. Look for candidates with an accounting background. Candidates should also be knowledgeable in claims management as well as federal and local regulations.
4. Select Your Domicile
A domicile is your stated place where your captive insurance company operates. Your captive must adhere to the rules and regulations applicable to all captives in your same domicile/state. There are currently 39 US states that have captive insurance legislation in place to allow creating these insurance models.
5. Submit Your Application
Each state has its own captive application approval process to follow. If you have any questions about your state's process, contact your state's Insurance Commissioner for more help.
Next Steps
Do you think your company should form their own captive? Ask a licensed captive insurance and management services firm to review your commercial policies. Ask them if your business can join the ranks of captive insurance companies in those 39 other US states where captive legislation exists.
Don't forget to check our website to learn more about these and other innovative risk management practices. We have the latest insights from the mindset of successful business owners who want to help you build a thriving enterprise. Let us inspire you to grow your business and increase your odds of success.
You may also like: Every Business Needs the Right Insurance Cover