Click here to get this post in PDF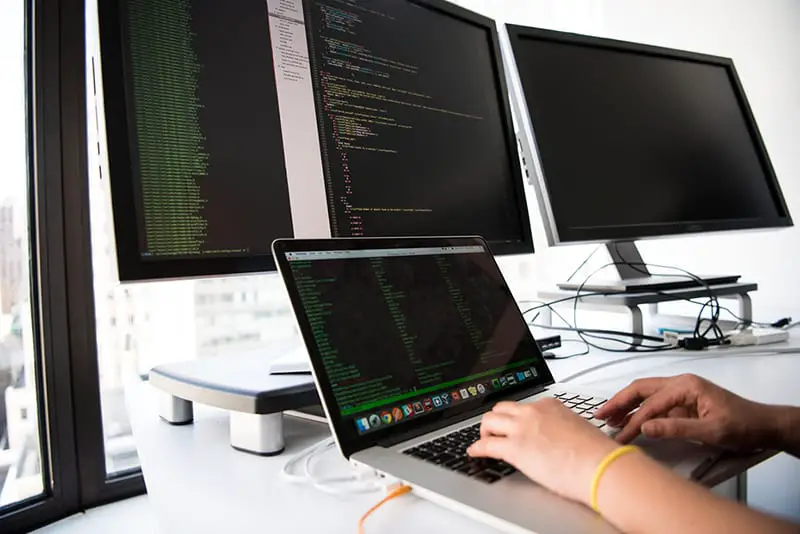 Jobs in Information Technology (IT) are anticipated to grow at a rate of 12% from 2018 to 2028, according to the Bureau of Labor Statistics. This above-average growth rate implies that the IT industry will have more than 500,000 new jobs available in the coming years.
Note that not only is there a high demand for IT occupations, the median annual salary of such positions is also much higher than in other professions. If you are looking for the most profitable career, you should consider a software developer position. Apart from being one of the best IT jobs, it is also ranked by the U.S. News and World Report as the "Best Job for 2019," as its median salary is over $100,000.
What are the Different Types of IT Jobs?
If you are thinking of starting a career in IT, there are many paths you can consider. Generally, any work in the digital world can be deemed as an IT job.  Below are broad categories of the most common types of work in the IT industry:
Computer Programmers – they are the people who write and develop different software programs, from simple computer games to the most complex operating and management systems.
Web Developers – they are the people tasked to create websites and all accompanying infrastructures.
Technical Support People – they are the ones tasked to perform troubleshooting operations and assist technology users on their computer problems.
Computer System Analysts – these people are the "jack-of-all-trades" in the IT sector. They must have knowledge and understanding of software, hardware, and network operations to provide suitable system recommendations to clients.
 Network Engineers – they are IT personnel tasked to set-up, manage, maintain, and improve the vast and local area networks of a company.
IT Security Personnel – they are people tasked to protect the systems of organizations from security threats and digital attacks.
Which IT Job Pays the Most?
According to a recent study by Glassdoor, the following IT positions are the top five tech-jobs in terms of average salary received per year:
Software Engineering Manager (Average salary: $163,500) – the person with oversight responsibility for software developers or engineers.
Data Warehouse Architect (Average salary: $154,800) – the person who designs a data warehouse that helps assist companies in the decision-making process.
Software Development Manager (Average salary: $153,300) – the person with oversight functions over software developers and one who creates applications for computers or other devices.
Infrastructure Architect (Average salary: $153,000) – the person tasks to design and create data communication networks and supporting information infrastructure for companies.
Applications architect (Average salary: $149,000) – the person responsible for designing and developing applications in computers, smartphones, and other devices.
How Do You Find the Best IT Job?
Finding the best IT jobs requires that you have the skills and credentials necessary to grow and contribute to the industry. Once you have your IT resume ready, you can tap your network and attend gatherings that will help you connect with the right people in the industry.  You should also utilize IT JobCafe. Unlike regular job portals, IT JobCafe is specifically designed to help job seekers find IT-related jobs and for companies to discover competent IT professionals as well.
At the end of the day, if you are fascinated by technology and in search of a lucrative career, an IT job may be the one you are looking for. The industry is booming, so you have plenty of opportunities once you acquired the needed educational requirement and skills.
You may also like: 5 Rules of DIY Computer Maintenance for Small Business Owners