Click here to get this post in PDF
Small businesses have the challenge of maintaining their computer equipment and keeping a low overhead.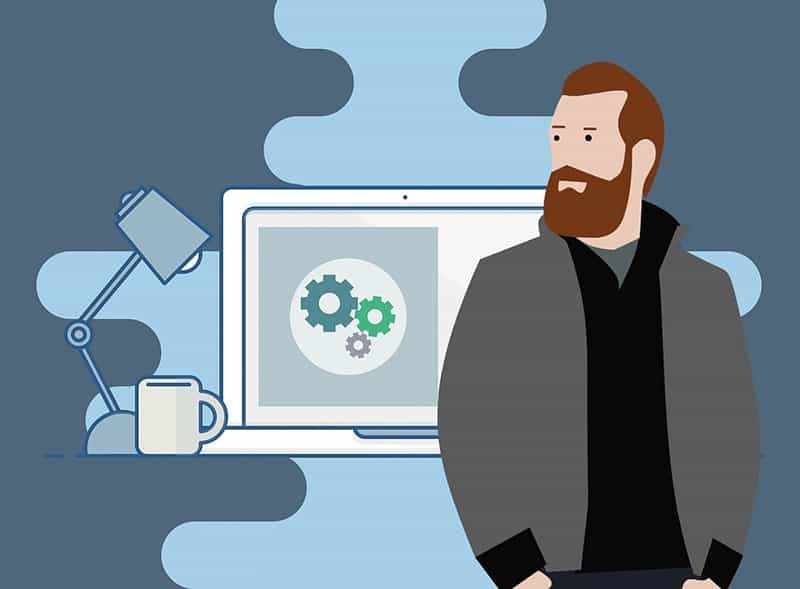 Some small businesses will have a single IT technician who maintains and installs all technology assets or simply have a tech-savvy partner who handles it.
For micro-businesses or thrifty small business owners, do-it-yourself computer maintenance may be the best option.
In this article, we'll cover the five most important rules to observe when maintaining your business's computers.
#1 Clean Your Computers (Inside and Out)
The electronic components that make up a computer are normally long-lasting because they lack any moving parts that wear out. The only parts that do are cooling fans and hard drives.
The remaining computer parts have three enemies that can cut their lifespan short: Water, dust, and heat. These three things can cause electronics to short-out.
It's important to clean computers periodically to remove dust that builds upon their filters and internal components.
It's also wise to keep them in a cool and dry work area to prevent overheating and corrosion.
#2 Install and Maintain Anti-Malware Software
Internet security is important for every business today, no matter how small or seemingly insignificant it may be.
If you handle customer or proprietary data on your servers or workstations, then you'll need to install network security and anti-malware software on all your computers.
The potential costs and penalties for failing to do so can be significant if your network is successfully hacked and data is stolen.
Network security also involves setting up firewalls to limit the ability of hackers to access your network and the computers connected to it.
A firewall can be placed in front of your network's gateway to the internet as well as on each computer.
Most operating systems include this security feature, but it should be confirmed and monitored.
#3 Back-Up Computer Hard Drives
Backing up critical data and workstation hard drives is the first line of defense against unforeseen disasters.
Backups that are stored on-site in a protected cabinet can protect you against the most common problems like hard drive failures that can destroy data.
To be safest, though, you should consider backing up data offsite because it protects you in the event of a fire or other natural disaster.
If putting your backups on a cloud server seems insecure, you could also store your backups in a different building away from your main place of business.
#4 Update Operating Systems and Software
Many businesses have computers with different operating systems like Apple macOS, Microsoft Windows, and Linux.
Each of these systems requires periodic patches and updates to keep them secure against hacking threats.
Patches also fix important glitches and broken features, so it's a good idea to set your computers to update automatically if the option is available.
When it comes to maintaining the most popular business operating system, Microsoft Windows,  it's a good idea to educate yourself about their inner workings and simple hacks that will make even an old workstation work like new.
It'll help you keep your business secure and your workstations running efficiently.
#5 Uninstall Unauthorized or Unnecessary Software
Another potential risk to your business network's security is unauthorized software downloads and installations.
Sometimes users download utilities or programs and mistakenly choose versions that are bundled with malware.
In other cases, the software is downloaded in the background without a user's awareness through tricks like email phishing.
Of course, there's also the issue of making sure your computers have plenty of free space on their hard drives and that your employees are using the software you've chosen for their work.
If you have tech-savvy workers, they may not resist downloading their favorite utilities and programs against your wishes.
It pays to create a schedule to check all business workstations and ensure that they have the correct software installed.
Conclusion
Computer maintenance is important to keep your workstations working at optimum efficiency, but it's also key to keeping your business's critical data and assets secure.
By following these five basic rules of computer maintenance, even the smallest businesses can save money and stay at peak performance.
You may also like: Why Small Businesses Should Use the Cloud
About the Author
Ashley Wilson is working remotely as a content creator, writing mostly about business and tech. She has been known to reference movies in casual conversation and enjoys baking homemade treats for her husband and their two felines, Lady and Gaga. You can get in touch with Ashley via Twitter.