Click here to get this post in PDF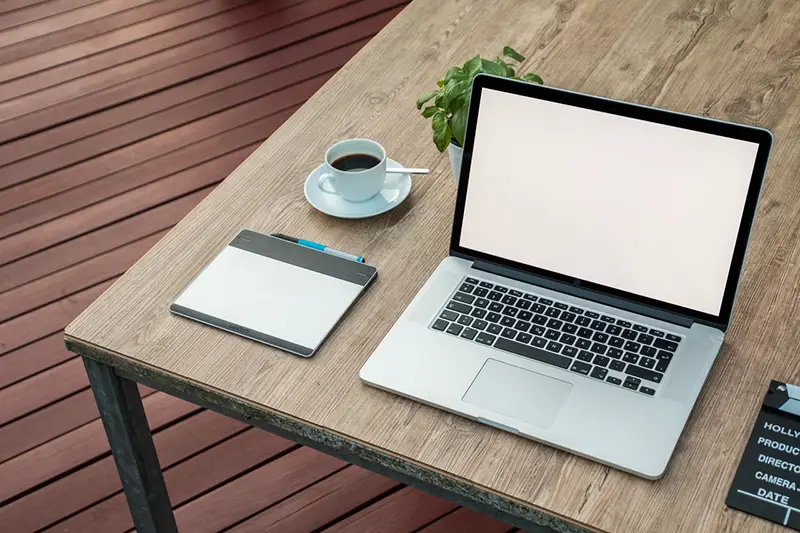 Are you thinking about buying a brand new laptop because the existing one is unable to cope with your daily work regime? But, why invest in another laptop, when you get to tweak a few settings and wires of the present one and prepare it for the long run. Basically, a laptop endures issues due to software incompatibility or hardware failure.
But, with the technological advances, now it is more than easy to apply a few hacks and help the device reach its peak performance. Electrical appliances and computing devices are quite easy to maintain if you include certain specific practices in your daily routine.
If you notice a major slowdown in your laptop, owing to the excessive workload then take the necessary steps to enhance your laptop's lifespan. Well, we have come up with 10 wonderful practices to boost up your laptop's performance and better longevity. So, keep reading!
Practice 1: Erase Unused Applications
Have you found such applications or programs that you use no more? If yes, then get rid of them. Uninstall all those applications. There are several applications that stay active on your laptop beyond your knowledge. When they are kept active, they start using the CPU resources and the laptop might encounter slowdowns. Consequently, you might think that now you have to replace the laptop.
Get rid of all these junk files and applications. Have a close watch and remove unnecessary antivirus, backup tools, and disk cleaners applications. Keep your PC organized.
Practice 2: Don't Plugin and Unplug, Often
Laptops need to be charged through compatible AC adapters. You plug in the AC adapter when you find that the battery is low. Then, plug out the adapter when the laptop gets fully charged. But, you don't switch off the charger and keep using the laptop. Eventually, the battery gets low again and then you have to plug in the adapter again. You are thinking that you are preventing the battery from getting overcharged. But, do you know that it's a dangerous practice for your laptop?
A single laptop battery comes with a certain number of recharge cycles. It means the more you plug and unplug the AC adapter, the more the battery will shorten out its life. Whenever you plug the adapter keep it plugged in until you turn off the laptop.
Practice 3: Opt for an External Keyboard
The keyboards on laptops are not designed for heavy usage. There are chances that the keyboard can suffer water damage if you spill some drink over the laptop's keyboard. Thus, it becomes difficult to replace the keyboard of your laptop. That's why you can place a protecting film over the keyboard. Otherwise, consider an external keyboard if you have too much work pressure that involves typing.
Practice 4: Don't Carry Laptop under your Arm
Laptops have got exquisitely designed hardware. Most laptops have a hard drive and this hard drive spins at between 4200 to 7200 rotations per minute. That's why moving around with your laptop under your arm is not good for your laptop. You might use a high-quality, protecting laptop bag to carry your laptop from here to there.
Practice 5: Pay Attention to the Noise
Can you hear some weird buzzing noises from your laptop? If yes, then avail laptop repair service as early as possible. You might seek assistance from Laptop Repair Dubai to check what's wrong with the laptop. However, the laptop can make noise primarily due to two reasons. It can be a hard drive or a fan.
If you can observe such buzzing noise then the noise is indicating that something is wrong with them. If you don't take immediate action then you can lose all your saved data on the laptop. You can backup all your data before any mishap takes place.
Practice 6: Clean the laptop Regularly
With some basic and frequent maintenance practices, you can keep your laptop clean and well-managed. If you use the laptop every day then consider cleaning the outer surfaces of your laptop. Use a clean brush to clean the dust and dirt from the keyboard, the screen, and the curves of the laptop. Doing it regularly will boost up the health of the laptop.
Practice 7: Upgrade the Laptop
Upgrading the laptop to the latest versions of operating systems might help in boosting the laptop's performance. You might refresh the current operating system to reinstall and give your laptop a fresh start. Check out if any updated version of the operating system is available. Otherwise, you can reinstall the same version of the operating system from scratch.
Now, what's about the hardware? Basically, the hardware of any computer remains static. Well, you might concentrate on upgrading the RAM. That's your choice on how to streamline your laptop.
Practice 8: Switch off Properly
Make sure that you switch off your laptop properly before you shut its lid down. An interrupted shutdown might invoke issues. Moreover, if you keep the laptop switched on until the battery dies then you can even end up with a burnt hard drive. Always ensure that you have turned down the laptop appropriately.
Practice 9: Renew the Laptop Battery
It's better to replace the laptop battery instead of the laptop itself if the battery can't serve you anymore. It's true that a new and genuine laptop battery never comes cheap but still, it is less expensive than a brand new laptop.
Practice 10: Save your Data to Cloud
Don't use the static hard drive on your laptop to save your tons of data. All these can make your laptop sluggish like any other unused application. If you are running low on your laptop storage then try to upgrade the RAM. Otherwise, you might consider any of the cloud storage available in the market. Grab trusted cloud storage for storing all your data. Keep your laptop clean. Thus, it can serve you for years.
Moreover…
Try to keep your laptop covered when not in use. Protect your laptop with a surge protector for better data protection and durability. After all, don't deal with the laptop as a switch. If any issue arises, try to get a maintenance and repair service, immediately.
You may also like: 5 Rules of DIY Computer Maintenance for Small Business Owners
Image source: Pexels.com