Click here to get this post in PDF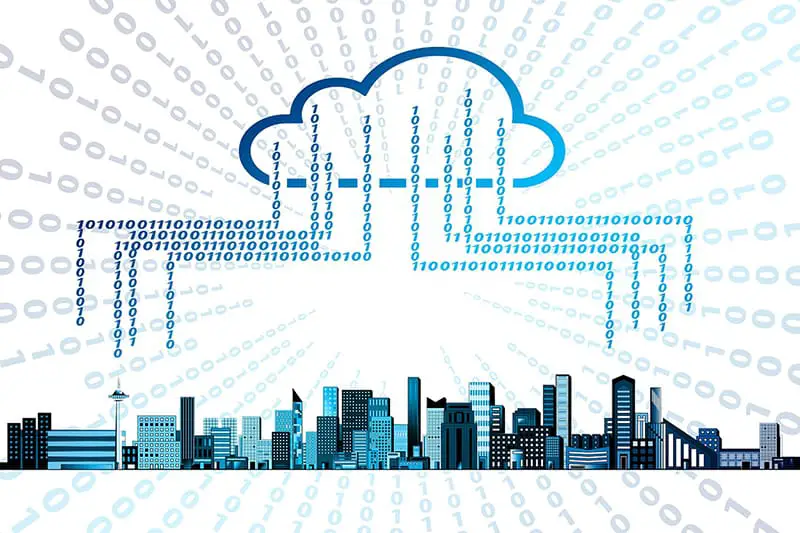 There are so many things that you can get to help your business, however, getting a cloud computing tool is probably one of the best decisions you can make to help with the day-to-day running of your business. Cloud computing is a tool that can help you store and access programs and data on the internet rather than on your own hard drive.
Cloud computing means that you can save space on your hard drive and use that space for other software. There are many benefits to cloud computing, such as saving space on your network, accessing your work from anywhere and keeping your data safe, so it is worthwhile for a business to make the most of it. However, you have to make sure that you get the right one for you, so it might be a good idea checking out this Xero QuickBooks comparison to help you make the right decision.
It Saves Space on Your Network
This is a great perk, as cloud computing allows businesses to run essential programs and applications through the internet. This saves a lot of time, space, hassle and a lot of money. Even though you have to pay for cloud computing, it is better for you in the long run.
You have a lot more storage now for your business and this can be a great thing at the end of the day. You get extra space with it because cloud storage involves storing data on hardware in a remote physical location, rather than on your computer. This means that the cloud can help lift the burden of our ever-increasing data storage needs, so why not make the most of it?
Remote Workspace
This is another great thing about cloud computing, as it gives employees the flexibility and support to work from wherever. They can work remotely or continue on projects whilst at home or away on a business trip or conference. It just means that employees get that little bit of extra freedom and don't have to worry about making it into work every day for the rest of their lives.
It is particularly beneficial for people with small children or disabilities, as it gives them an opportunity to be more included in the workforce, rather than excluding them. It will also help businesses save money, as they no longer need to have a traditional brick and mortar building to work in. This means that you can save money as you won't be spending so much on a building and all the other bits.
Keeps Your Data Safe
One of the main concerns that people have when it comes to cloud computing is if their data is safe. Cloud-based data storage helps address safety concerns by building redundancy into a company's information management approach. The cloud offers real-time protection against security breaches and only authorised users are allowed to access your information. Some cloud devices also back up your information, so you won't have to worry about losing it.
If you have never heard of cloud computing, then it's up to you to make the decision. Do you want to set your business up for success? Are you planning on using cloud computing anyway? Cloud computing has the potential to improve information storage and security but can also help you improve your business as well. The decision is up to you though. If you are still unsure about what to do next, then you can check out this article here about how cloud computing is changing the way we live.
You may also like: The Cloud Computing Jargon Buster