Click here to get this post in PDF
The National Disability Employment Awareness month comes this October. On that entire month, multiple advocacy groups and organizations in the U.S. will organize events to educate employers and promote hiring individuals with disabilities. There are a lot of things an employer must know when hiring people with disabilities. In fact, regardless if you're a large corporation or a beginning microbusiness, there are plenty of benefits and reasons for hiring disabled persons, including those with hearing loss, vision loss, and other disabilities.
Why Should You Hire Disabled Persons?
The business case for employing disabled persons is strong. A company may save costs due to reduced staff turnover, lower enlistment or recruitment, and retraining costs. Further, people with disabilities make fewer compensation accidents and incidents at work, unlike other employees. Thus, insurance cover and compensation expenses are generally lower.
Employing persons with disabilities also guarantees that the team represents all components of the local community. Disabled persons also contribute an extensive set of skills, abilities, and talents to the workplace, like all other employees. Many possess tertiary or trade certificates which guarantees they can operate in any job.
What You Should Know When Hiring Someone With A Disability
Employing disabled people can bring plenty of benefits to the workplace. In fact, there is a notable gap between the ratio of non-disabled employees compared to handicapped employees. Inviting disabled persons to send applications is good for the business.
1. Individuals with disabilities are highly reliable and manifest higher job retention rates.
Studies show that people with disabilities take fewer days off, and are more likely to stay in their jobs compared to other employees. A study conducted by The Chicago Lighthouse demonstrated that there was indeed a significant retention rate with disabled persons. The Illinois Tollway call center employs disabled persons such as those who are visually impaired, completely blind, suffer from another disability, or are veterans. The results show that employees with disabilities had a higher retention rate in contrast to the retention rate of non-disabled employees.
2. Disabled employees are less susceptible to work-related accidents.
Further studies deduced that disabled workers had remarkably higher key performance in their area of safety in contrast to employees without disabilities. Thus, disabled persons are more conscious of their safety in the workplace.
3. Businesses may receive tax credits or other incentives when they hire persons with disabilities.
Legitimate businesses may receive incentives such as tax credits to assist them in accommodating and hiring disabled people. Most of these credits are given to finance expenses involved in purchasing equipment suited for disabled workers. The credits or incentives may also be used for covering the expenses of any modifications or improvements necessary to make the building more accessible to them.
The grants or incentives given can also be used to fund the following expenses:
Special equipment and aids
Travel to and from work
Communication support
Offer support to individuals with mental health conditions who find it difficult to work
4. Employing persons with disabilities will increase diversity in the workplace.
Employees with and without disabilities benefit equally from a diverse or varied work setting. Further, working together with disabled employees make non-disabled employees become more aware in making the work setting more accessible and inclusive to everyone.
Non-disabled employees may consider ideas they have never reflected on before, like the accessibility challenges and experiences of their disabled co-workers. Moreover, disabled employees can also enlighten their co-workers about imagination, creativity and other methods of solving problems and accomplishing multiple tasks.
5. Persons with disabilities are as skillful and talented as anyone else.
This is the simplest, but many times most challenging consideration for employers to comprehend when hiring disabled persons. In fact, in many parts of the world, the unemployment rate of disabled persons has been hovering at more than 70 percent. Unfortunately, most employers refuse to employ people with disabilities because they think they are incapable of doing required tasks or jobs. Further, employees refuse to hire disabled persons simply because they are unaware of the multiple adaptive techniques and equipment available that can allow them to work.
6. Hiring disabled persons is suitable for the workplace.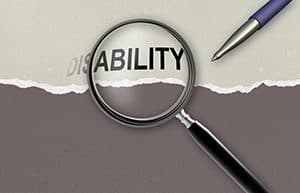 Further, employing persons with disabilities can increase the number of excellent applicants. These disabled persons can create a workforce that reflects the diverse customers the business serves, and the community it is located in. Moreover, disabled persons possess plenty of skills that can benefit the business. For instance, a disabled employee's ability to use sign language can result in huge savings. Also, they can converse with clients or customers who can only communicate with the use of the sign language.
7. The expenses of creating reasonable adjustments to assist disabled employees are quite low.
Disabled employees stay longer. Thus the benefits of a retained skilled disabled employee are significantly higher than recruiting, enlisting and training new staff.
Conclusion
One of the key features of the disability equality policy is equal opportunities in the employment world. Thus, employing someone with a disability benefits both employers and employees. Disabled employees possess skills, talents, and faculties which can provide added quality to any small business or large enterprise. If you're not sure on the legal areas of hiring someone with a disability it might be best to see help from a lawyer.
About the Author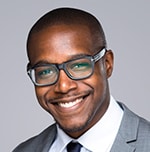 Andrew Nickleson is a passionate writer, writing about disabilities and the law. He has written about many subjects aimed to help those who have questions unanswered. In his spare time he enjoys working on volunteering for those less fortunate.