Click here to get this post in PDF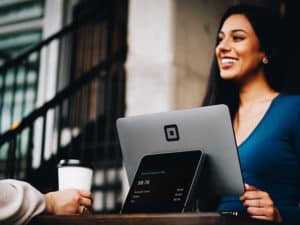 As an entrepreneur, you are aware that your clients are the lifeblood of any business. Therefore, it is important for you to engage with clients. The problem is that there are numerous companies that do not understand the importance of client engagement and insist on using sales pitches to convince their clients to work with them. Most successful brands understand that the clients want to engage, interact and learn something about you before giving business. With the advances in technology, it has become easier to engage with the clients. Consider these strategies for your business.
Build an emotional connection
It is very important to build a strong connection with the clients. In order to know what the target audience is looking for; you need to carry out a market analysis. Once you accomplish this, you will manage to increase customer loyalty and charge an appropriate rate for your product or services. A highly effective way of building an emotional connection is to prove that the clients are dealing with an actual individual and not a faceless corporation. In order to achieve this, you need to introduce yourself, use images of the members on social media, including author bios on the blogs you publish and make someone a brand ambassador for the business. Further, Denise Mayer from Service Skills (https://www.serviceskills.com/) recommends offering to double check things for clients, as this makes them feel like you care enough to take extra time for them. Through these different ways, you can ensure that the client connects with you in an emotional manner.
Build a community
The biggest advantage of a community is that you will be able to engage with the clients by answering questions and by having discussions about your industry. You can use social media to build a community and keep them updated by sharing the products and services you offer. Clients are already on social media and they will find it easier to connect with you through a community.
Use technology
Never underestimate the power of social media when it comes to customer engagement. In place of simply answering queries on social media, you can use it to predict what the client is looking for. There are several tools you can use to identify your audience, their age, their interests, and their location. This will help you remain on top of the business trends. When you use technology, you need to ensure you remain ahead of the curve otherwise you will not find success.
Consider your clients as a part of your team
Your clients want to feel a part of your team. When you notice that your client has released a new product or has launched a charity, promote them on your social media accounts. When you celebrate something special like your fifth year in business or launch of a new business, do it with the clients. Alternatively, you can offer them a discount or a coupon. This will ensure that they not only feel like a part of the team but will also feel special when you thank them for their loyalty.
Launch a product tour
One of the best ways to share everything about your product with the client is through a product tour. This is not only an effective way to reach out to the clients but is also an ideal way to engage them with the product you offer. If your clients are situated across different parts of the country, you can simply record a product tour and place it on the website.
Host an event
Whether it is an industry event or an online event, it is a great way for your clients to learn about your business and your products. You will also be able to learn from your peers and understand what your clients think of you. If you cannot host an event, you need to look around for local networking opportunities or a trade show in the industry so that you get a chance to engage with clients in person.
Use these effective ways to engage with your clients and grow your business. You will not only be able to find new clients but will also be able to understand what the clients are seeking from you. If you engage well with the client, you will be able to gain their loyalty and they will choose to be a part of your business for the coming years.
You may also like: 7 Interesting Marketing Strategies Your Business Should Consider Implementing