Click here to get this post in PDF
For many business organizations, a fleet of vehicles is an integral part of their core operations. This is both a matter of company's reputation and day-to-day efficiency. The only problem is that fleets can be quite numerous and that there is a growing demand for fleet operators and managers.
Well, first things first: A professional and methodical management policy is the cornerstone of your efforts. Once you create it, you have to figure out ways of seeing it through in practice. This may seem like a daunting task, but we have compiled a guide to help you stay on tracks at all times.
Setting wheels into motion
A fleet of vehicles is paramount to smooth business operations. It enables company representatives to attend meetings, employees to deliver goods or services, and other daily tasks to be performed. Hence, investing active thought and funds into management is something that pays dividends over a long haul.
One cannot simply assume that drivers will maintain the vehicles properly. Company-issued cars mustn't be treated like personal vehicles. There need to be proper policies in place, guidelines that keep everyone on the same page.
A solid policy
So, the first thing to do is to formulate a document that specifies the responsibilities of everyone involved in handling the vehicles. Usually, the duties fall into two categories: General cleanliness and technical maintenance. The first one is rather straightforward, although depending on what the vehicle is used for, aesthetics can be crucial.
As for the second, technical part, it requires some know-how and is a top priority for most business organizations. Namely, proper maintenance is important for the optimal performance of the vehicles and it must be carried out both under the hood and in the cabin. In the case of interstate freight trucks, staying up to date with maintenance is critical for keeping your trucking authority.
Note that management includes service, maintenance and repairs (SMR) that tend to constitute the bulk of the total costs of ownership. Minimizing these costs is a chief goal for many entrepreneurs, but this must not lead to skimping. It pays off to rely on trusted local professionals to ensure all vehicles run like clockwork. The dilemma usually comes down to picking between franchises and independent garages.
All systems go
This brings us to the point that you should feel free to outsource some fleet management tasks. Having a variety of professionals on your regular payroll could turn out to be pretty cost-inefficient. For instance, find an emergency car key locksmith when the situation warrants it.
You also don't need an in-house department for IT support when you can outsource related tasks and trim the costs in the process. Speaking of which, it is recommended to employ telematics platform or fleet management software in order to streamline the whole process. Seamless tech implementation improves operational efficiency, allows you to track drivers, eliminates time-wasting procedures, cuts paperwork, enables legal compliance, and makes financial management easier. So, do your homework and find a solution that suits company's need and goals. It might be a good idea to opt for a package you can scale and upgrade as needed.
In the driver's seat
A management policy isn't worth a paper it's written on unless people follow it. Therefore, employee training is a vital part of the management strategy. It teaches the value of maintenance and also helps increase fuel efficiency and lower driving costs. Moreover, it prevents costly accidents on the road: Companies that invest in training can avoid repair costs, lower insurance premiums, and reduce production downtime.
Fleet safety solutions and risk management is a part of fleet management which also includes insurance policies and driver-safety features. After all, every company has a legal obligation to keep its employees out of the harm's way. Of course, the definition of the workplace in this regard extends to all vehicles that are used for business purposes. So, identify necessary skills, educate the drivers, and focus on those who may need additional training.
The fast track to success
It is of the utmost importance to keep the company vehicles up to the highest standard and adhere to best practices. To take your operations to the next level, come up with a policy and make the most of the cutting-edge software.
Beyond that, you need to invest in driver training and set clear expectations and duties. Everyone from drivers to executives should know that there's no sleeping at the wheel. Follow these steps and your vehicles will work as advertised and serve you for a long, long time.
You may also like: Popular vehicle purchasing practices in the UK
About the Author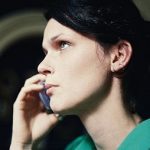 Lillian Connors believes that the question of business goes far beyond the maximization of profit through different money-grabbing ploys. Instead, she likes to think that ethical principles should be at the core of every commercial venture, paving the way for much more balanced distribution of wealth on a global scale. You can check her out on LinkedIn.