Click here to get this post in PDF
When you see a vehicle with a private number plate, you're sure to pause and look. You may notice a registration plate displaying someone's name, such as J3 NNY, or you may see one that is cleverly promoting a business, such as a plumber's van with the number plate F1X T4PS. But have you stopped to think how much business you can drum up for your company by using private number plates on company vehicles? There are advantages and disadvantages, though, so think things through before you take the plunge.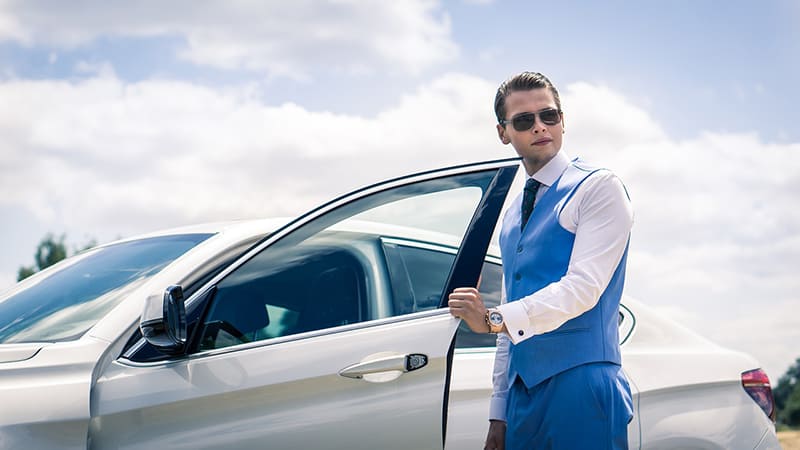 Advantage: Private Number Plates Are Excellent for Advertising Your Business
Using a private registration on a company vehicle is one of the best forms of free advertising you can get. Sure, you'll have to pay out for the number plate itself, but with only a one-off payment to pay, that number plate can promote your business for years to come. After all, every time a company car is driven or parked, your distinctive plate will attract both motorists and pedestrians. Performing a car reg check on a vehicle, can give you confidence and peace of mind about the history of the vehicle. It's not uncommon for a car to be written off, damaged, stolen or on finance.
The latest trend now is 4D plates. Quite simply, using a car registration to advertise your company is one of the best and most cost-effective methods of getting your brand in front of thousands of potential customers every day. If you're ready to use private number plates for advertising your company, make sure you browse hundreds of private number plates to find the right one.
Disadvantage: Private Number Plate Advertising has Limited Reach
The flip side to the above is you won't be able to purchase the exact same private number plate for all of your company vehicles, due to the plates being one-offs. You will, therefore, typically use a private number plate that ties in with your company and its industry only on your vehicle. If you run a small business, a distinctive private number plate will certainly be great for advertising in your local area, but when it comes to reaching potential customers further afield, using a registration plate as an advertisement has limited appeal.
Advantage: Private Number Plates Help to Prevent Vehicle Theft
It's obvious that having a private number plate from Auto Plates Direct attached to your company vehicle will make it more distinctive and easily recognisable. But it may be less obvious that a private registration is also good for deterring criminals and preventing theft. Criminals do not want to steal easily-recognisable vehicles because it increases their chances of getting caught. A distinctive plate also means you are more likely to get your vehicle back in the event that it is stolen.
Disadvantage: Some Private Number Plates Can Be Unsophisticated and Backfire
Although private number plates can help you to promote your business, it's important you purchase the right personal registration. For example, if you use a private plate that is meant to be a joke, you may think it's funny and presume it will be an excellent way of attracting new customers, but not every joke is enjoyed by people in equal measure. If someone doesn't find the joke funny, they won't be tempted to use your business. So, avoid unsophisticated number plates at all costs.
Advantage: You Can Use a Private Number Plate for Consistent Brand Awareness
You may not be able to use your personal number plate on more than one car, but you can use it to help all your business vehicles to be uniform. Whether you have a couple of cars or a whole fleet of trucks, using decals and stickers to promote your company name is an excellent form of advertising. When you ensure your private number plate is consistent with the wording and design of the signs on your other vehicles, you create uniformity for your company, which makes it look more professional.
If purchasing a private number plate it is tempting to also opt for 3D and 4D plates. However, before doing so make sure you explore 3D and 4D number plate law.
Also read: Before Splurging On A New Vehicle: 6 Reasons to Consider Used Cars
Image source: https://pixabay.com/photos/car-business-bmw-vehicle-3518470/