Click here to get this post in PDF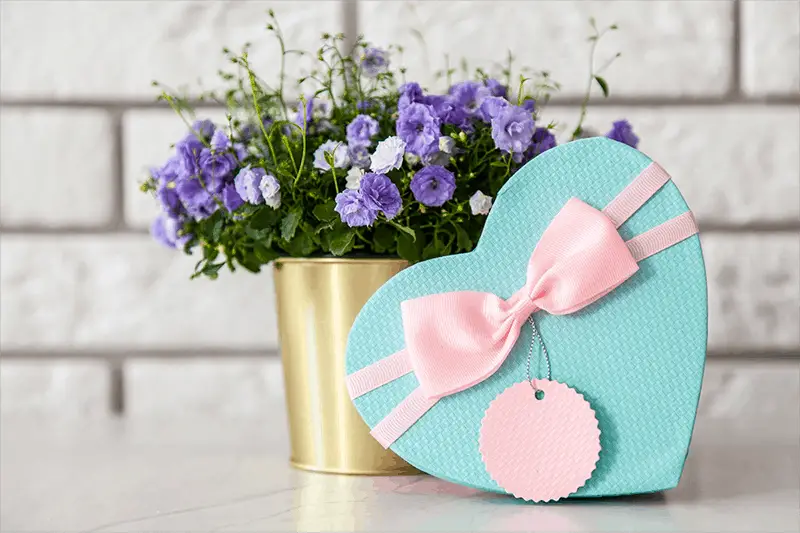 Selecting corporate gifts can be a tough nut to crack, especially when you are bad at it. Be it a corporate gift or birthday present for your loved one. It should be chosen wisely. 
Corporate gifts leave a long-lasting impression on the receivers. They get to know how much the company values them. Not just that, but corporate gifts earn the trust of their employees. Apart from the employees, stakeholders also get to know the capabilities of an organization. Therefore, corporate gifts are the best way to keep up with clients and market the business to potential and existing clientele. 
One of the best things about best corporate giveaways is their affordability. As compared to the various expensive strategies to market the business, corporate gifts are considered the best. They are the most affordable means to promote a business and let others know what the company is up to. This type of promotional campaign sets the business apart from its competitors and wins the hearts of millions.
Businesses are always on the lookout to know more about the ideal corporate gifts. They want to leave a long-lasting impression, and this is the best they have got. 
Below are the best corporate gifts ideas that will leave a lasting impression. 
1- Stand out from the crowd and be a little more creative:
Creativity is an essential component of making a long-lasting impression. To stand out from the crowd, pick gifts that are inclined more towards the creative side. Think outside the box and come up with ideas that no other business has thought of. Services like promotional compendiums work best at creating customised corporate presents. They are unique and will further help in branding the company. Other than that, many different creative ideas can be utilized. For instance, creating presents while keeping the interests of the receiver in mind. A hand-written note or a personal message can go along with the gift. Before doing so, the business needs to understand the psyche of the receiver. 
2- Gift electronic items to the valuable ones:
Electronic items as corporate gifts wouldn't disappoint anyone. Moreover, to strengthen relationships with long-term employees, a thoughtful electronic gift will suffice. In today's era, electronic presents will never become useless. These items can serve multiple purposes and will let the other person know how much they're valued. However, there is a money constraint attached to gifting an electronic item. Businesses should set aside a healthy budget to implement this corporate gift idea. One of the best electronic items to gift can be a smart gadget like a tablet or mobile phone. Gifts like these will be great for the VIP clients and might work well for the lower-level employees too. 
3- Customized food baskets:
A business promoting health and nutrition will win the loyalty of many others. Just like that, a customized food basket as a corporate gift is an excellent choice. The importance of adopting a healthy lifestyle has increased in the past years. People are inclined toward knowing what's healthy and nutritious for them. This is something a business can always benefit from. So prepare a gourmet basket full of nutritious food and surprise your clients. When the receiver sees how thoughtful it was of the business, they will automatically spread a positive word. In addition to that, a business can always handpick certain food items and snacks for the food basket. For example, energy bars, low-calorie dry fruits, hand-crafted chocolates, organic milk, etc. 
4- Gift cards:
Some clients are just hard to please. Gift cards can be a viable option to consider while making a good impression on some important personalities. Not just for esteemed clients, but an organization's employees can be presented with gift cards too. These cards and vouchers can leave a mark on people who are looking for discounts and deals to avail. So don't think twice before giving someone a gift card who couldn't help but appreciate the sweet gesture. Some cool ideas for gift cards can be concert tickets, passes to an upcoming football match, holiday deals, travel vouchers, online shopping coupons, free meals, etc. Coupon booklets and holiday packages are some of the most common gift card ideas. 
5- High-quality office accessories:
Gifting stationery and various other office accessories are known as the typical corporate gift idea. However, there can be minor and creative adjustments made to this idea. Modifying an excellent idea like this will increase the chances of impressing the person who receives the present. One good thing about gifting office accessories is that they can be customized in different ways. Also, there are many stationary items, designs, shapes, and sizes to choose from. Businesses should try to gift only those items that are clearly of value to the receiver. For instance, a notebook, yearly diary, pens, calendar, etc. A creative twist can be given to these items through a personalized touch. Like embossing the recipient's name on the mugs or pens, incorporating pop art and printing initials on the laptop bag, etc. 
6- Furnishing and home decor items:
Home furnishing items also serve as a personal way of gifting presents to highly valued clients. Such decor items and furnishing may be heavy on the pocket. Nonetheless, they are perfect for presenting to senior clients. The budget for corporate gifts can always be expanded to stay close to valuable clients. Some examples of home decor items are fancy wallpapers, valuable wall hangings, showpieces, exquisite carpets, coffee tables, and classic crockery. Or how about something that is completely based on the latest technology and is a great home decor item? Floating lamp from Floately will be a perfect gift and works well as a home decoration item. It is based on levitation technology and looks like a lamp or Floating Light Bulb is hanging in the air. It's a touch-activated device with built-in Bluetooth speakers which can be paired with any device for crystal clear audio. It will be great to leave a lasting impression on people who are directly associated with the business. 
7- Branded Clothing and Accessories:
No one can resist high-end clothing for professional or casual use. Logo-embroidered polo shirts, sweaters, jackets, and clothing accessories are excellent corporate gifts. Clothes are practical yet thoughtful gifts, and they can be a way to boost company loyalty and promote the business like swag items. The key is to choose high-quality clothing to make employees feel how much the company values them. Opt for branded pieces when giving clothing as corporate gifts. Or get the best that the company can afford. For example, those working in cold areas will appreciate parkas from Canada Goose, while male office workers will be satisfied with professional, stylish ties from Drakes. Female office workers will be pleased to receive a Thom Browne satchel or purse.
Conclusion
Corporate gifts capture the essence of the business. This is the reason why corporate gifts should reflect the business's ideology, beliefs, and status. This will help the receiver in finding out what the organization is about and the things it values the most. 
Apart from the relation these gifts have with the values of the business, other matters should also be taken into account. One of them being the usage of corporate gifts. If the person who is receiving the corporate gift finds it useless, then this shouldn't go unnoticed. So make sure to gift something which will be useful and appreciated by others. 
Often, companies pay no attention to the feasibility of corporate gifts. Without thinking twice, they send out random presents according to their ease. This should be avoided at all costs. A receiver will respect only those businesses that value their interests as well. Useful and thoughtful gift items should be the top-most priority of companies.
You may also like: How Many Gifts Were Returned This Holiday Season