Click here to get this post in PDF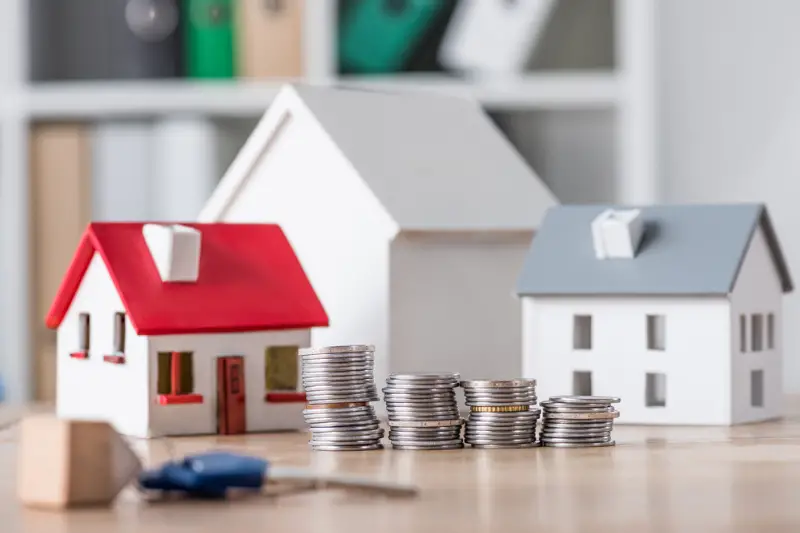 Real estate has been known as one of the most promising sources of investment. Many people have invested in the business of brick-and-mortar and have become millionaires. But not everyone ends up earning profits. Some people even lose money on their investments.
If you are serious about investing in real estate, then you need first to educate yourself about the know-how of real estate. Before you start with the purchase of a property, you need to learn many things like location, market status, upcoming real-estate projects, etc. It is best if you take the help of professionals like buyers agents in Melbourne to help you find the best property within your budget.
Though real estate seems quite tempting and the returns can be much higher as compared to any other investment option. But if you want to be a millionaire, you need to see how much you are investing, whether the property is worth your investment, and for how long. You can also check forex software tools.
1. Is Real Estate a Good Investment?
Real estate is one of the best investment options only if you have invested in a property that has a promising future. This investment is so lucrative that most banks agree to give loans for this business, assuming all the other criteria are met.
Property has given an average of 3-5% appreciation past 3-4 decades. The real estate industry is there to stay. Until and unless the economy takes a drastic downturn, the property value keeps on increasing. However, the property value depends on various local factors, including a lack of demand or excessive building. The property rates vary from neighbourhood to neighbourhood.  Property prices tend to vary depending upon many factors, whether one invests in cheapest neighborhoods in Manhattan or goes for posh and upscale New York apartments. So, before investing any money in real estate, having detailed information about the locality is very important.
Another thing that makes real estate a good investment option is that it becomes an asset for you. If you are thinking of purchasing rental property with IRA, make sure you have the proper knowledge to avoid some crucial mistakes that can lead to limiting your earnings in the long run. Good thing, the property value does not depreciate until that location becomes undesirable. Until and unless there is any urgency for selling the property, you can hope to return your investment amount.
The points mentioned above show why real estate investment is worth your consideration.
2. How to Make Millions
If you aim at making millions through real estate investment, then you need to be very careful about the property you want to buy and what you want to do with it.
You can buy fixer-uppers, get all the needed repairs done, and then rent them. Similarly, you can even buy prevailing rental properties and remove tenants who fail to pay rent on time and get new tenants. This would result in improving your cash flow. You may even add new amenities that might help you in getting higher rent.
Being a landlord, the decision regarding the strategy to be followed lies with you. However, you must be aware of the rules and regulations related to tenant eviction or increasing the rent. For example, if your property is in Midlothian, using a Letting agent Edinburgh is recommended to help you comply with local legislation and understand the going rate for rentals in the area.
In case you are planning to buy a property with the aim of flipping, then it's better to be aware of cost-effective upgrades, community norms, etc.
You need to be very careful while going for an update. Every property has a maximum value. No matter how much you spent on the renovation, the property value can't go beyond a certain limit. So, spend wisely.
Buying property needs money. So, you should try to save as much as possible. Mostly the investor gets money either by taking an equity loan on their main property, savings or by emptying their retirement account. It is advisable not to take a very high loan as you must pay it back also.
It is advisable to take money from your IRA account. In addition to this, maintain an emergency account that would help you in taking care of your legal fees, property repair bills, or any other property-related expenditure.
With the available cash-down amount and a loan, you can purchase a single property. Aim at renting the property for one percent of the property value. Take an advance rent of a few months from the renter and again start working towards building the emergency account. You can use this money to pay for major repair work or can even use it as a down payment for your next property.
You can continue with the same strategy; however, don't get too eager to buy too many properties in a short span of time. This may result in more debts than you can handle.
Similarly, if your strategy is to buy, fix, and flip the properties, then be patient and avoid dealing with too many properties at a time. being new to this business, it is better to take time as this would help you in assessing your mistakes (if any) and plan a new strategy.
By making regular mortgage payments and mastering your strategy, you can increase your cash flow over some time. In the long run, you would not only be able to build your real estate portfolio but would also increase your net worth.
The route to becoming a millionaire doesn't end here. When you own several rental properties, and you gained the experience of being a landlord, then you can sell your existing rental houses and buy multi-family housing. This would not only be professionally managed but would bring a massive increase in your income. Another option is that you can sell your rental homes and invest the money obtained in buying shares of a real estate company or invest the amount in real estate investment trusts.
As per experts in the real estate market, if an individual is careful while making property-related decisions and masters his/her strategy (renting property/fix and flip), then that individual can hit the million-dollar mark within 5 years.
3. Simple ways to Get Rich:
          a. People will always need a place to live
Investing in rental properties is a very good option as people will always need a house to live in. Rent can be an extra source of income for you, or you can use it to clear your mortgage.
You can either buy an existing rental property or can even buy land, build property, and then give it on rent. You can even buy distressed houses, repair them, and then find a tenant for the property.
Rental property can be industrial, residential, or even commercial. The best part of the rental business is that it generates passive income.
Once you become the owner of multiple rental properties, you can live your life without being too much worried about money.
The real rental industry is considered one of the safest ways to become rich if you learn the ways to manage the properties and the expenses associated with them.
          b. You can invest in land that produces income
One thing that forms the base of the real estate industry is 'the land.' Land would always be in demand, whether it is for farming, building a residential area, or a retail market. Real estate investment is a kind of assurance that your money would be safe. The real estate industry has its own up and down, but it had never crashed. Over time, you would surely get more than what you invested if your land selection is right.
          c. The loan pay-down
For purchasing a property, most investors take money from the lender. In the case of renting a property, the responsibility of your loan repayments is fulfilled by your tenant. As you can use the rent paid by your tenant to make the monthly mortgage payments. This loan pay-down option automatically helps you in building your fortune.
          d. It doesn't tie up a lot of cash
Another benefit of investing in real estate is that it does not involve lots of cash. You just need to make a down payment and the rest you can loan from any financial institution or a private lender.
Also, unlike equity-related investments, real estate investment is much safer. You may lose some money if the property value goes down, but you won't lose the entire investment amount overnight. If you hold on to your asset, the chances of you earning more than what you have invested would be quite high.
      e. Buying is smarter than renting
As discussed earlier, the value of real estate tends to appreciate with time. Also, the property business is not as sensitive to small variations in the stock market as other investments. In real estate investments, you become the owner of a concrete and usable asset. In addition to this, you also enjoy tax benefits if you invest in real estate.
Hence, owning a property is always a better option as compared to renting. You just need to add a little to the amount you would spend in paying your rent, and you can use it for making your mortgage payments. In addition to this, if you get a tenant for your property, then he/she can cover your payments.
      f. Right investment will continue to increase
Real estate is a very good investment option. However, not all properties are worth investing in. It is advisable to select the property wisely. Check the location, neighbourhood, demand, and prospects of future appreciation of the property in that area.
       g. Owning a property can make you rich
Sometimes, just becoming an owner of a property can make you rich within a few years. The trick is to buy a property in an area that shows a good sign of value appreciation in the coming years. This can be because of some upcoming retail market, or a connecting highway, etc. Many a time, it happens that people buy a property, and within a few years, the value of the property becomes 3-4 times its original value.
        h. Invest in REITs
Another way of investing in real estate is through Real estate investment Trusts. These trusts allow the investor to invest their money without facing any hassles of managing the properties or mortgages.
An important benefit of REITs is that they are not correlated with the stock market. This means their value depends only on the current situation of the real estate market. These are available in both traded as well as non-traded form. Nontraded REITs charge high fees and liquidating them can be a big challenge.
Publicly traded funds work just like other bonds and stocks. By investing in this, you get a regular payment in the form of a dividend.
You may also like: Real Estate Notes: A Smart Investment Alternative