Click here to get this post in PDF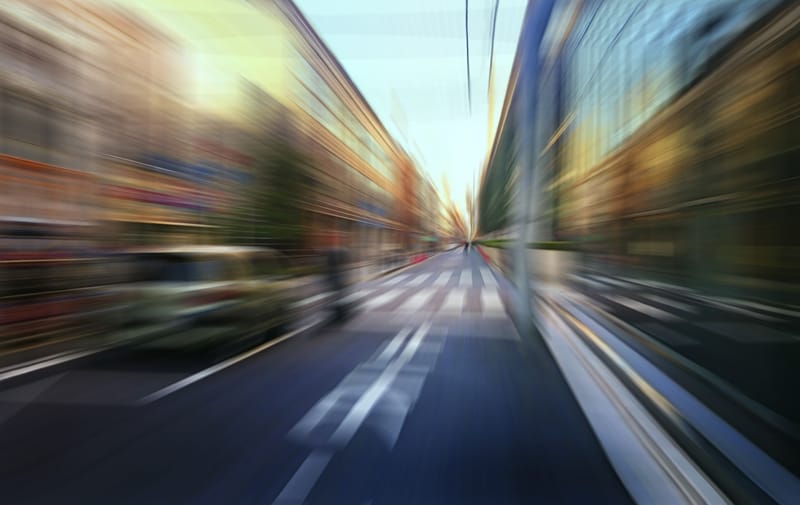 The numbers in a typical B2B sales cycle are daunting. Imagine taking an average of 84 days to convert leads into opportunities. Then, it's another 18 days to work these out into deals – and with only a 6% success rate. This is according to research done by Implisit (now under Salesforce).
Consider another study, this time by Harvard University, which says that at least 25% of B2B sales cycles take a minimum of 7 months to close. According to global B2B research firm SiriusDecisions, the typical sales cycle has lengthened by 22% in a span of 5 years because there are more decision-makers involved in the buying process.
Clearly, it pays to be able to accelerate your B2B sales cycle where you can. Here are 7 tried and tested sales tactics that help move prospects down the funnel faster.
Sales Tactics 1: Automate Your Lead Qualification
Lead qualification is a big part of a salesperson's day to day. Do it right, and you increase your team's success rate. On the other hand, if you take lead qualification for granted, you end up wasting time on people who aren't likely to buy.
Case in point, according to MarketingSherpa, B2B marketing teams send 61% of their leads to sales, presumably because they were deemed qualified. Of these, only 27% turn out to be qualified leads.
There is a flaw in the vetting process, and this could be addressed if you automate your lead qualification.
There are several CRM software that can automatically qualify leads. Choose one that allows you to use both lead scoring and lead grading when ranking your leads. Lead grading uses attributes (such as company size, location, etc.) to determine if a lead fits the ideal lead profile. Lead scoring, on the other hand, measures the prospect's interest through their activity level.
Through better and automated lead qualification, your team can allocate more of their time to likely buyers.
Sales Tactics 2: Track Prospects
Many of today's effective sales tactics have to do with making the most of your CRM system. Tracking your prospect is one of them. Top CRM systems offer detailed lead tracking and analytics that let you know exactly where your prospect is in the sales funnel. You know which content they've visited or downloaded. You know the actions they have taken on your website. You also get an idea of their interests and needs.
Make full use of your CRM's tracking and analytics feature. Set alerts and have these sent to your phone or desktop. Be ready to step in when your lead is ready to buy. Offer relevant information at the time that they need it.
According to Gartner Research, prospect tracking, along with other automatic lead management features, leads to a minimum of 10% revenue increase in six to nine months. So, stay on top of things and you will see an increase in returns.
Sales Tactics 3: Nurture Leads
The 2013 State of Demand Generation by Salesforce Pardot surveyed 138 B2B companies and 400 B2B buyers regarding their demand generation practices. One of its key findings is that 76% of buyers require different content at different stages of their purchasing process. If you are able to provide this variety of content, then you're well-equipped in nurturing leads to the point where they become sales-ready leads.
To nurture your leads, offer a variety of content at the different stages of the sales process. Vary what you extend depending on how each lead responds. This way, by the time they reach out to your sales team, they are sales-ready and require less time converting. According to Forrester, an American market research company, companies that employ effective lead nurturing generate 50% more sales-ready leads, at 33% less the usual cost.
Sales Tactics 4: Start Relationships, Automatically
Want to speed things up? Then, look at your prospects – wherever they are in the sales funnel – as relationships. Because in relationships, you are always building towards something. Your prospect's and your own actions are shared step to the next stages of the funnel.
And, don't worry. It won't be as tedious as it sounds. Top CRM software features several ways of automating follow-ups and communications. Get this set up, and the rest will follow.
Sales Tactics 5: Automate Follow-Ups
Follow-ups are tedious yet necessary in sales. They make your clients feel important. You're attentive to them, and always available.
But, can you imagine the amount of follow-ups a salesperson has to do in a day? With several leads in different stages of the buying process, it can be hard to stay on top of things.
This is where follow-up automation comes in. Draft your follow-ups in advance. Have them automatically send at key events of your prospect's sales cycle. Make full use of the automation features of your CRM, and you lessen the likelihood of sales funnel leaks.
Sales Tactics 6: Check Your Performance Data
Use the reporting feature of your CRM system to keep track of your progress. These reports can pinpoint problem areas in your sales funnel and marketing campaigns. Know where leads are getting stuck. Find out which aspect of your sales process isn't working as it should. Then, bring out your "tools" to fix the problems.
Sales Tactics 7: Assess The Health of Your Sales Funnel
To a runner who wants to run faster, the first step to better performance is not to go out and train, check the terrain, and buy the best shoes. No. The first thing he should do is check out his health. Is he even fit to run?
This is how you should look at your sales funnel too. Before anything else, assess its health first. Is it even fit to process all your leads successfully? Does it have parts that need fixing?
Sales funnel diagnosis gives you a clear picture of your sales process. Know problem areas and address issues before employing other sales tactics that are supposed to speed up your sales cycle.
This article first appeared on Tenfold.
You may also like: What Is a Sales Opportunity?