Click here to get this post in PDF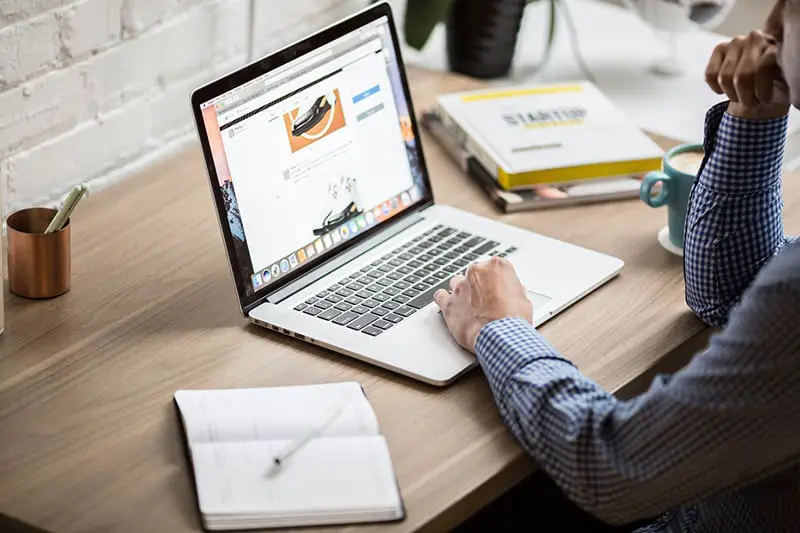 It is important to stay relevant digitally in this modern time. Automation can benefit virtually every area or component of your business, especially when done in the right way. Whether you are responding to potential new leads who responded to your business email or you are following up on your existing customers, automating your business can help you increase your return on investment (ROI), and also help you make critical decisions faster, for enhanced productivity. The following aspects of your business must be automated with modern technology if you want to achieve your aims;
Customer service
Automating your business customer service will make it easier for customers to ask for help. Remember, a happy customer will always come back to do business with you. If your customers can't find a contact link or the emails and phone numbers are not getting through, then you will probably lose such a customer out of frustration. It is quite common to see numerous reviews from aggrieved customers writing statements such as; This company sucks when it comes to customer service. Make sure you include a "Contact us" link in all your business web pages and an automation software will inform staff to do a follow-up. Since great customer service is the foundation of a successful business, it is important to automate this component to ensure that all customer complaints are attended to on time and customers remain satisfied.
Gain more social media followers
The more followers you gain on social media platforms such as Twitter, Instagram, Pinterest, Facebook, Google+ and LinkedIn, the higher the number of new leads you can capture and the more potential customers you can get. Automation can help you share your business videos across all social media network at the same time and make them go viral especially when your followers retweet and share them. Automation can also be used to help you quickly and effectively get rid of underperforming Google ads and can be set up by yourself or a ppc management agency. Automation for social media will also help you launch new products and services without spending a dime. You can make use of automation programs to post "How to" videos and other informative, educative, and interactive contents on your social media to gain more popularity.
Business office management
Gone are the days when you have to rely on paper works when there are free automation programs that can handle everything for you safely. The job application process, inventory management, sales monitoring, email marketing, accounting, and administrative jobs can be handled successfully with modern automation without the need to repeat such tasks. You can even use office automation to receive and send documents. Traditional office management process will always reduce productivity and waste time and energy that you should invest in some other things.
Remind your customers about the abandoned cart
Some customers find it difficult to make up their minds when shopping online, and to show that you care, you should send an automated reminder. Research has shown that two-thirds of first-time, online shoppers to abandon their shopping carts at one time or the other. Some customers are not ready to buy, and some are distracted by some other things, but a reminder will ensure that you direct them back. Never give up on any customer who has decided to shop on your e-commerce site, make use of an automation program to send a reminder after 24hr, 48hr and even 7 days.
Business Promotion
Business promotion is the area where you need modern automation most. Do you want to send discount codes and vouchers to your customers? Why not automate them and send them to their email addresses so they can be retrieved or redeemed without the need for printed copies? Business promotion through freebies is perhaps one of the best possible ways of generating repeated sales for your business at zero cost and the freebies don't have to hurt your finances.
Hire new staff
With several freelance websites available today, you can save more money by hiring new staff for all aspects of your business. You can get graphics designers, website designers, programmers, content writers, and even human resources managers for your business. One of the advantages of hiring staff on freelancer websites is that it is much more affordable and you can get more professional jobs delivered in a much faster way. In addition to hiring online staff at a fraction of what you will pay offline agencies, you have a chance to choose from varieties of experts online, which makes the competition even in your favour. Hiring new staff online is one automation feature that ensures that you get a mix of experience and value from different staff all around the world. Your best programmer may be somewhere far from your country and the only way to discover them is through online freelance platforms.
Automated bill payment
Payment of bills and ordering of goods and services are features you can also automate for your business. Aside from your personal bills, you can pay your business bills automatically. Electronically paying bills is different from automated bill payment. While electronically paying your bills to require you to make individual and separate transfers, automated billing will take complete control of all payments and you don't have to take further actions from your side. Automated bill payments will reduce the costs of multiple charges and hidden fees, and you wouldn't default in payment any longer. Automated billing will eliminate guesswork and even ensure that you don't miss out on the payment of any bill.
Conclusion
In addition to the business components mentioned above that are automatable, several other components of your business can be automated; these include; Outsourcing, CRM sales and marketing, Lead collection and management, following up on new network connections, Prospect engagement, welcoming new customers, and managing your billing charges. With automation, you can easily set up reminders for appointments with associates and customers. You can also make use of a business automation program to measure your customer satisfaction for the purpose of making changes that will even enhance their satisfaction. With automation, you can ask your customers to become your referral, which is a free procedure for generating new leads and customers.
You may also like: How to Manage Google Groups in an Efficient Way